2015 70th Anniversary Timeline
This virtual exhibit, exploring the history and development of the province's archival repository, was created in 2015 to mark the 70th anniversary of the creation of the Provincial Archives of Saskatchewan, formerly known as the Saskatchewan Archives.  It ends with the passage of The Archives and Public Records Management Act and has not been updated since 2015.
Click on each heading below to see original photographs & documents and to learn more about the history of the Archives,
or
click on the 1st heading & then navigate through the timeline using the 'Next' and 'Previous' tools at the bottom of each page.
Click on individual images for more information about that image.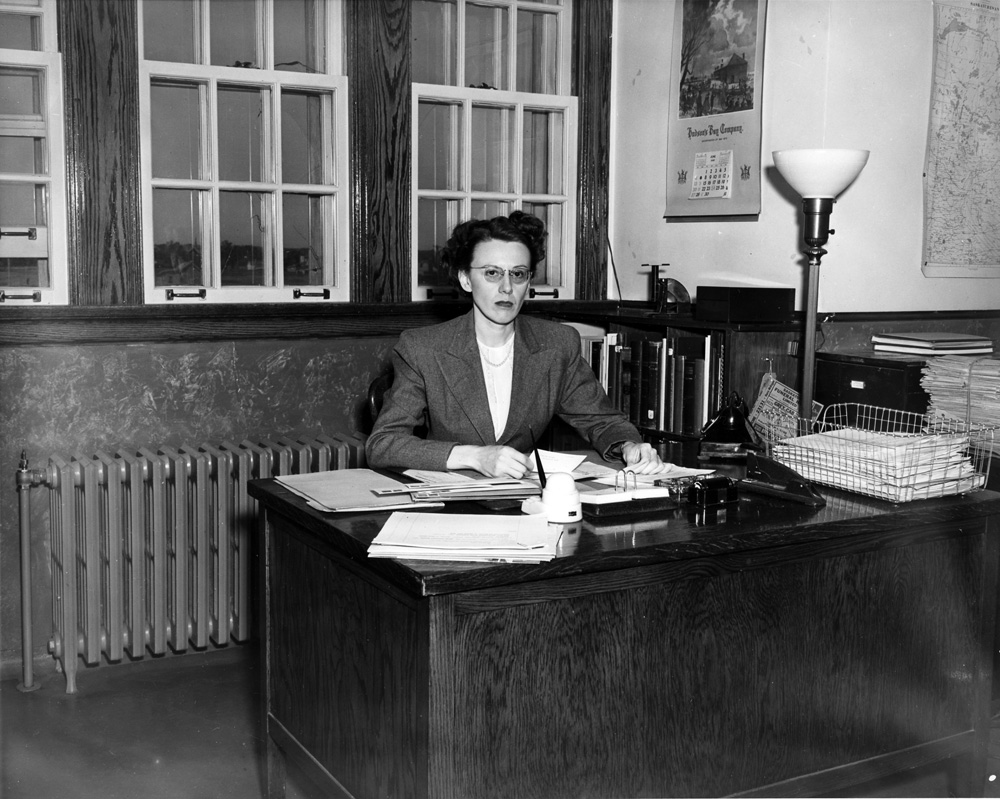 One of the original staff members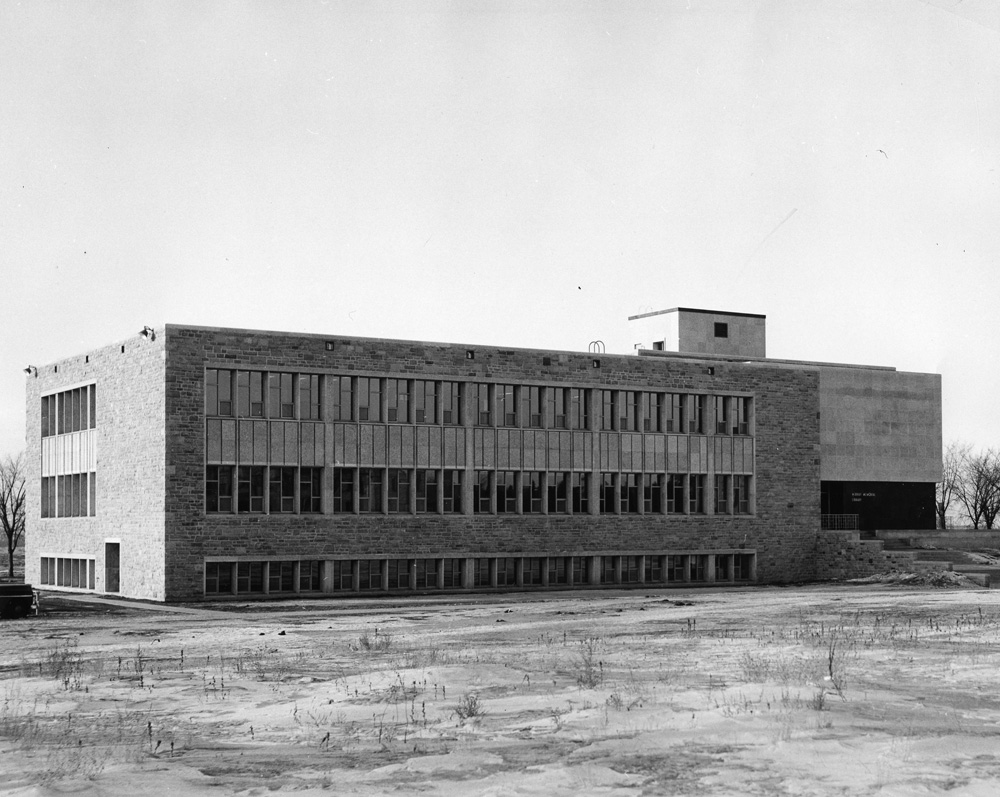 Murray Memorial Library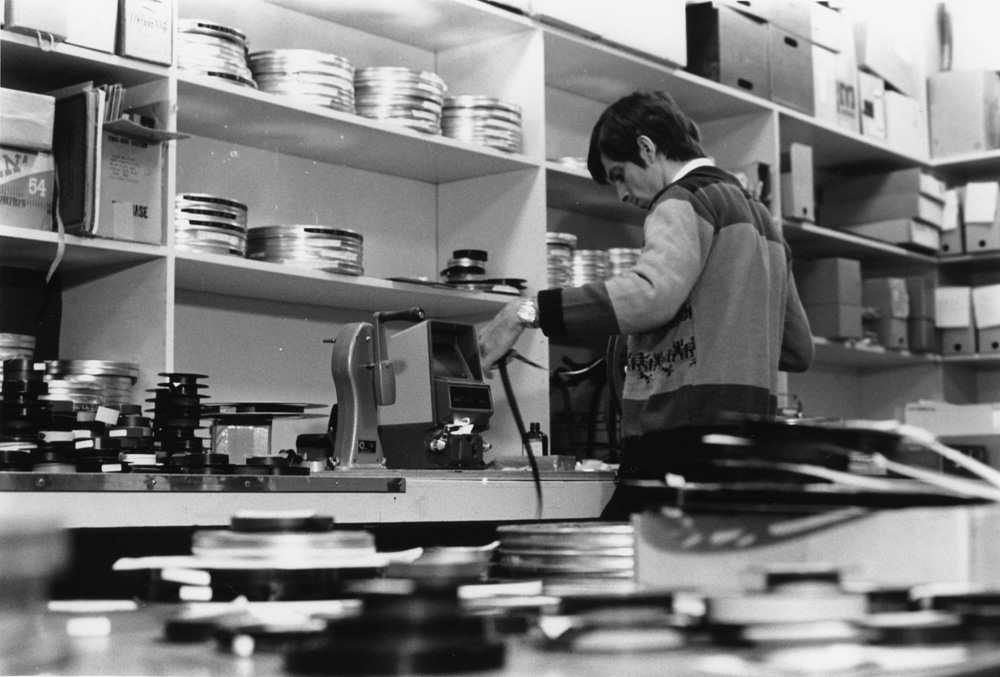 Staff processing moving image film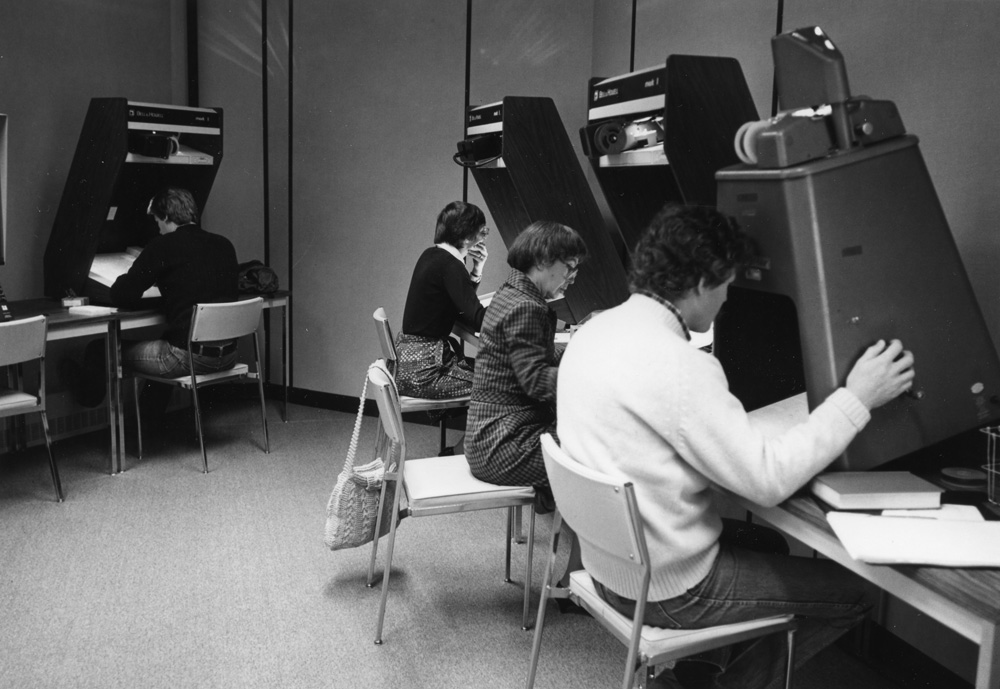 Microfilm Room at Hillsdale Office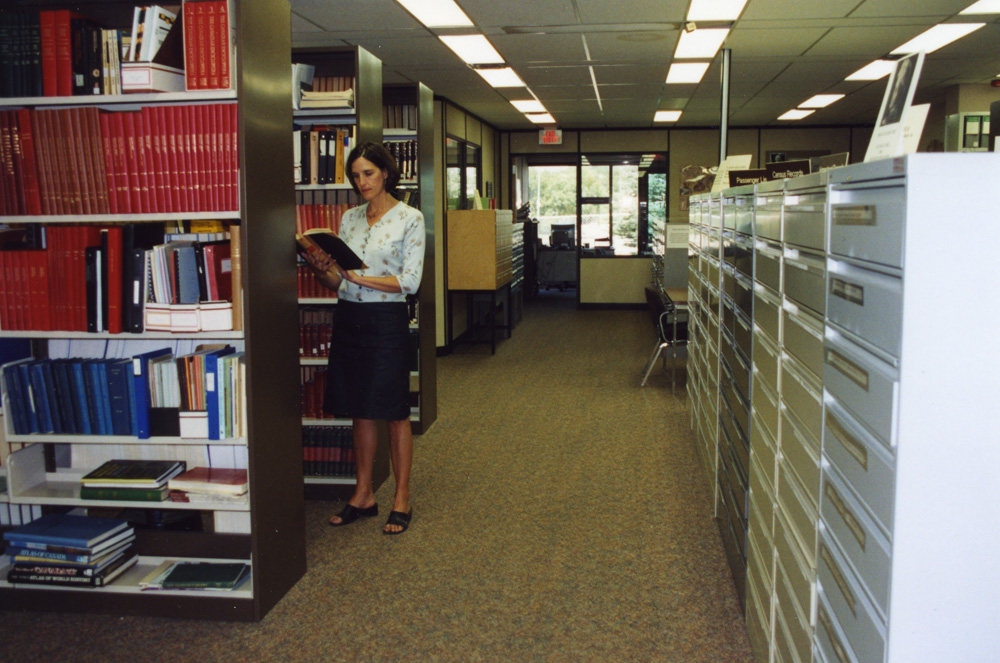 Reading Room at Hillsdale Office