You are here
Home
› Archives Timeline: New Space in Saskatoon
Archives Timeline: New Space in Saskatoon
The Archives Office in Saskatoon was originally located in the former School for the Deaf. This space lacked archival quality collections storage space or office space for staff. In 1949, the Archives Office secured new accommodations on the third floor of the Field Husbandry Building (now called the Archaeology Building) on the University of Saskatchewan campus. These quarters had increased storage, a study room for researchers, and improved office space for staff.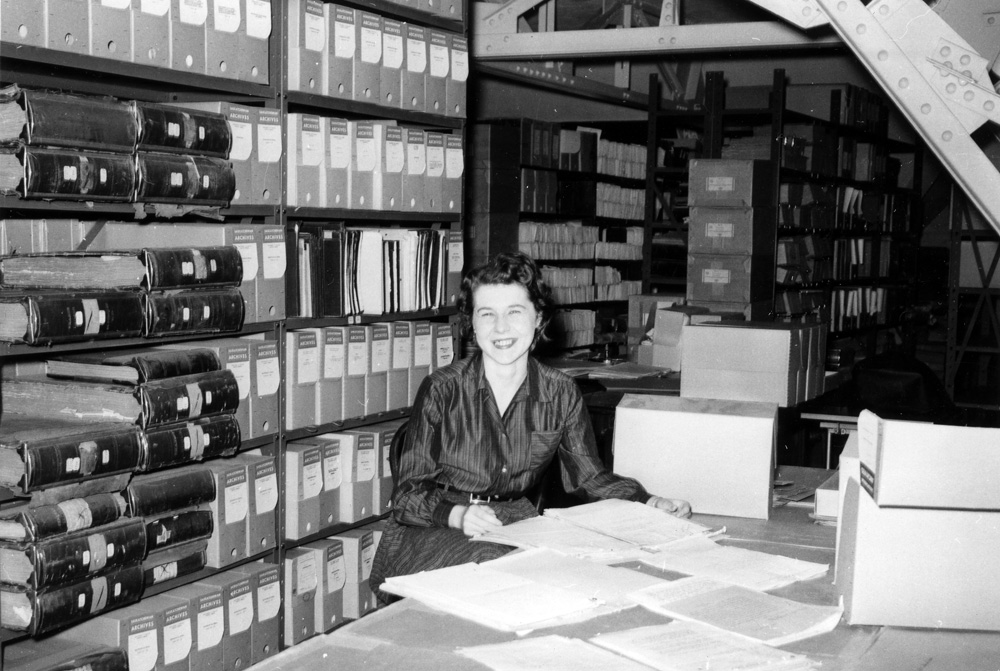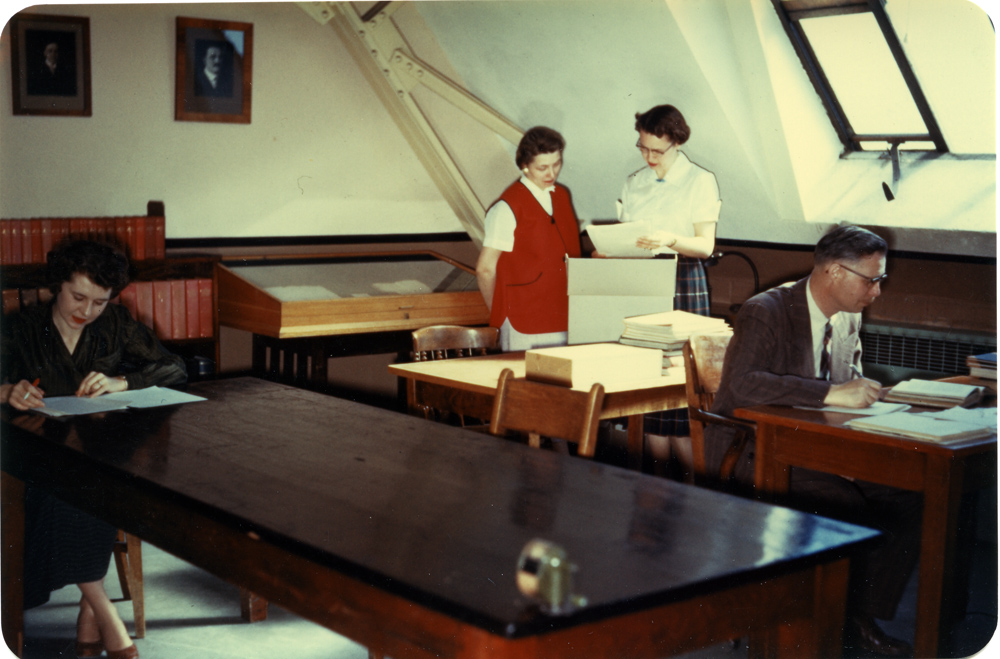 The storage space at the Field Husbandry Building                                            The Reading Room at the Field Husbandry Building     
In the early 1950s, the University of Saskatchewan started construction on a new library building on campus. This building included dedicated space for the Archives Office on the ground floor with secure collection storage and working space for both researchers and Archives staff.

The cornerstone of the new Murray Memorial Library was laid in June 1955 by W.S. Lloyd, Minister of Education and Chair of the Saskatchewan Archives Board. The Archives Office moved into its new space in August 1956 and, by October, was up and running.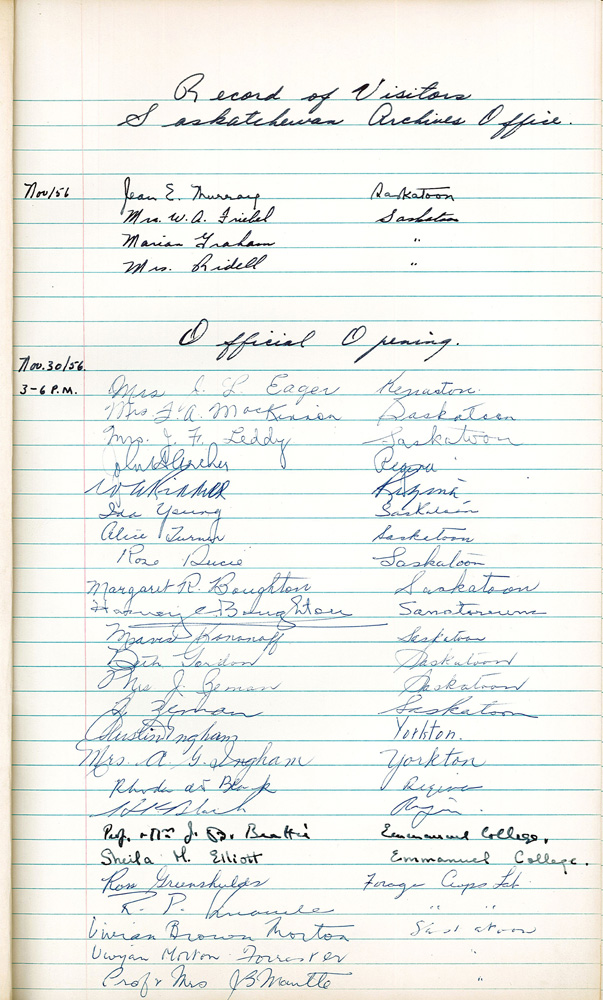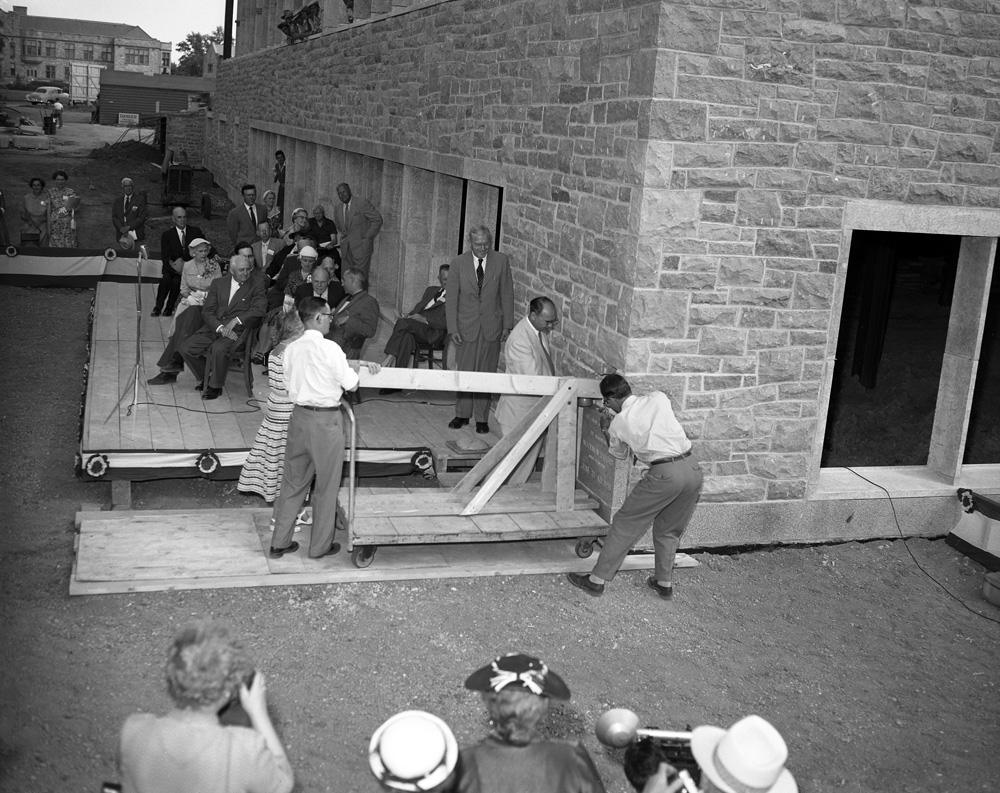 Visitor Register                                             Cornerstone Ceremony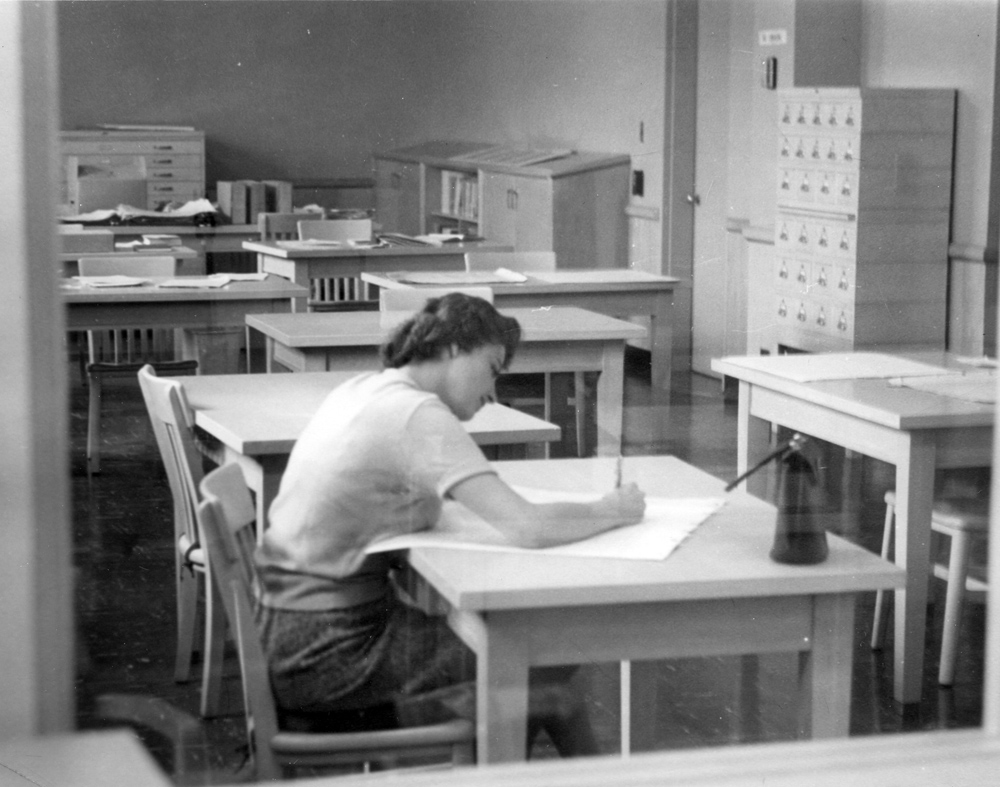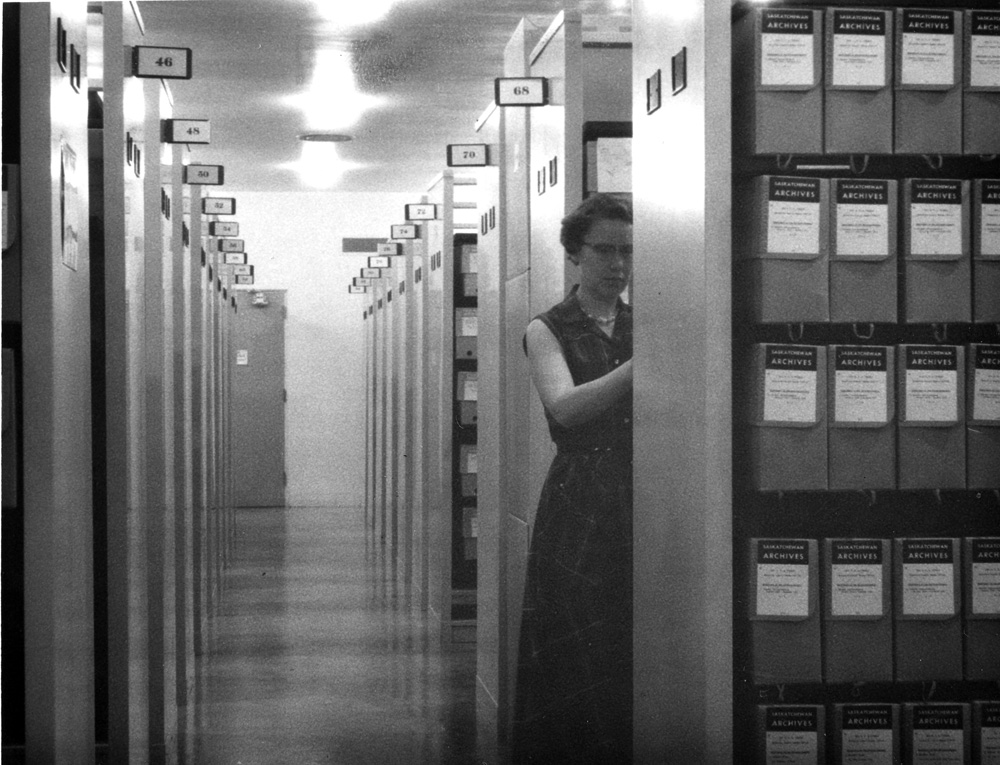 The Reading Room at the Murray Library                                        The storage space at the Murray Library