You are here
Home
› Archives Timeline: Homestead Files
Archives Timeline: Homestead Files
The pre-1930 homestead files were created by the federal Department of the Interior and were initially stored in Ottawa. These homestead files relate to settlers who applied for a homestead on Saskatchewan land between 1872 and 1930. By the 1940s, the federal government no longer had any use for these records and the homestead files were transferred to the Saskatchewan Archives in 1956.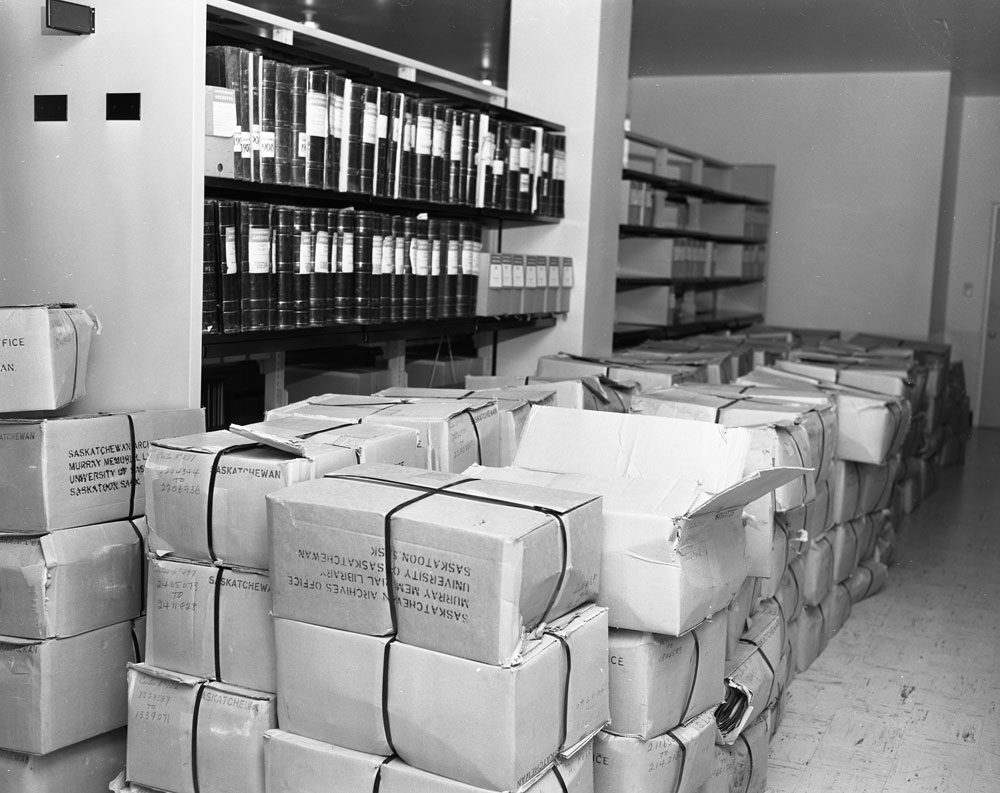 The homestead files arrive at the Saskatchewan Archives
Almost immediately upon their availability for research, the homestead records significantly increased the number of users at the Archives.  Between 1958 and 1960, staff received more than forty homestead-related requests per month. Most people who submitted a request for a file did not know a land location so, starting in 1959, the Saskatchewan Archives staff began working on a manual name index so that researchers could more easily find files.  This index of 360,000 names and land descriptions was complete by 1964 and became an essential tool to access the records.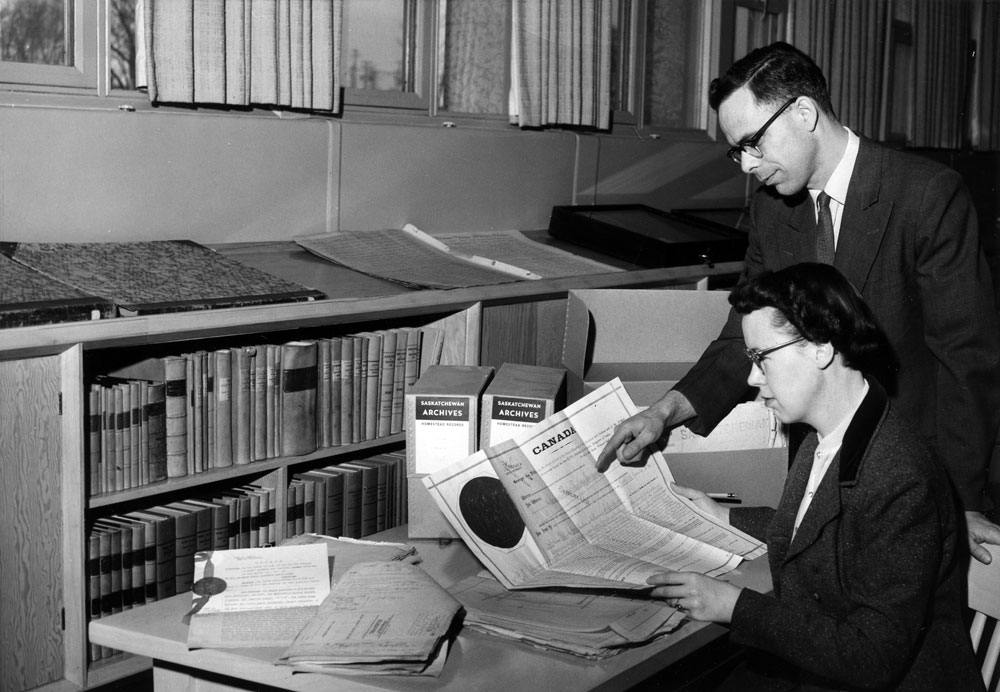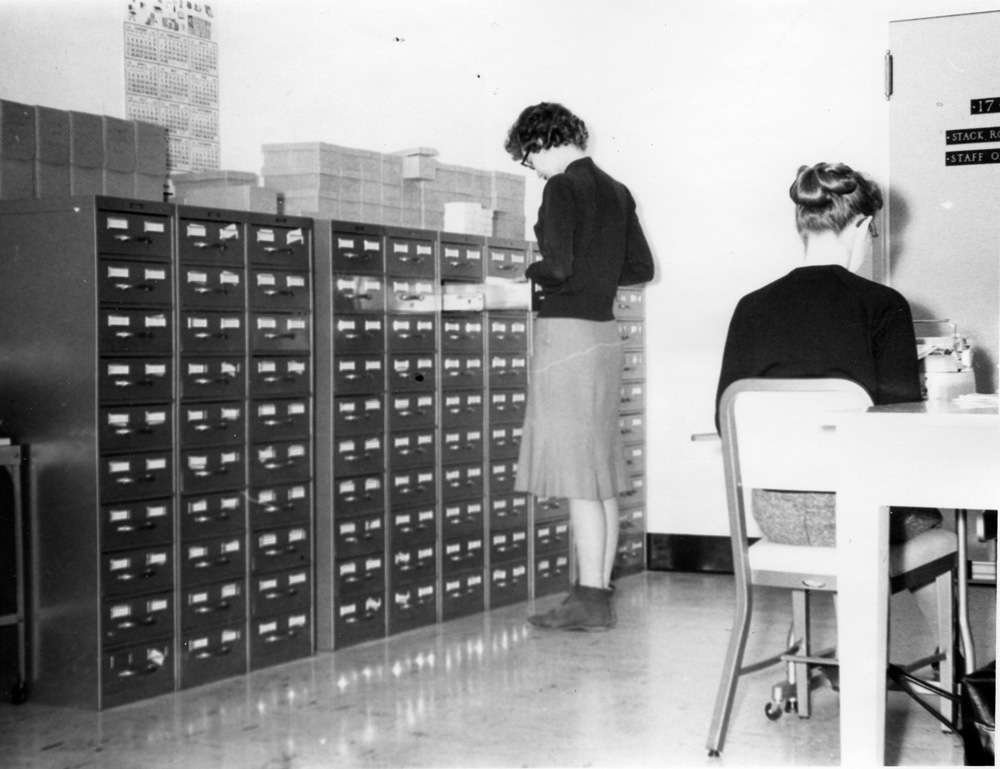 Staff looking through a homestead file                                                           Staff working on the card index for the homestead files             
In response to advances in technology, the Saskatchewan Archives – with partner organizations including the Saskatchewan Genealogical Society – created a digital index, launched online in 2005 for the province's Centennial.  Requests for homestead records more than tripled as a result.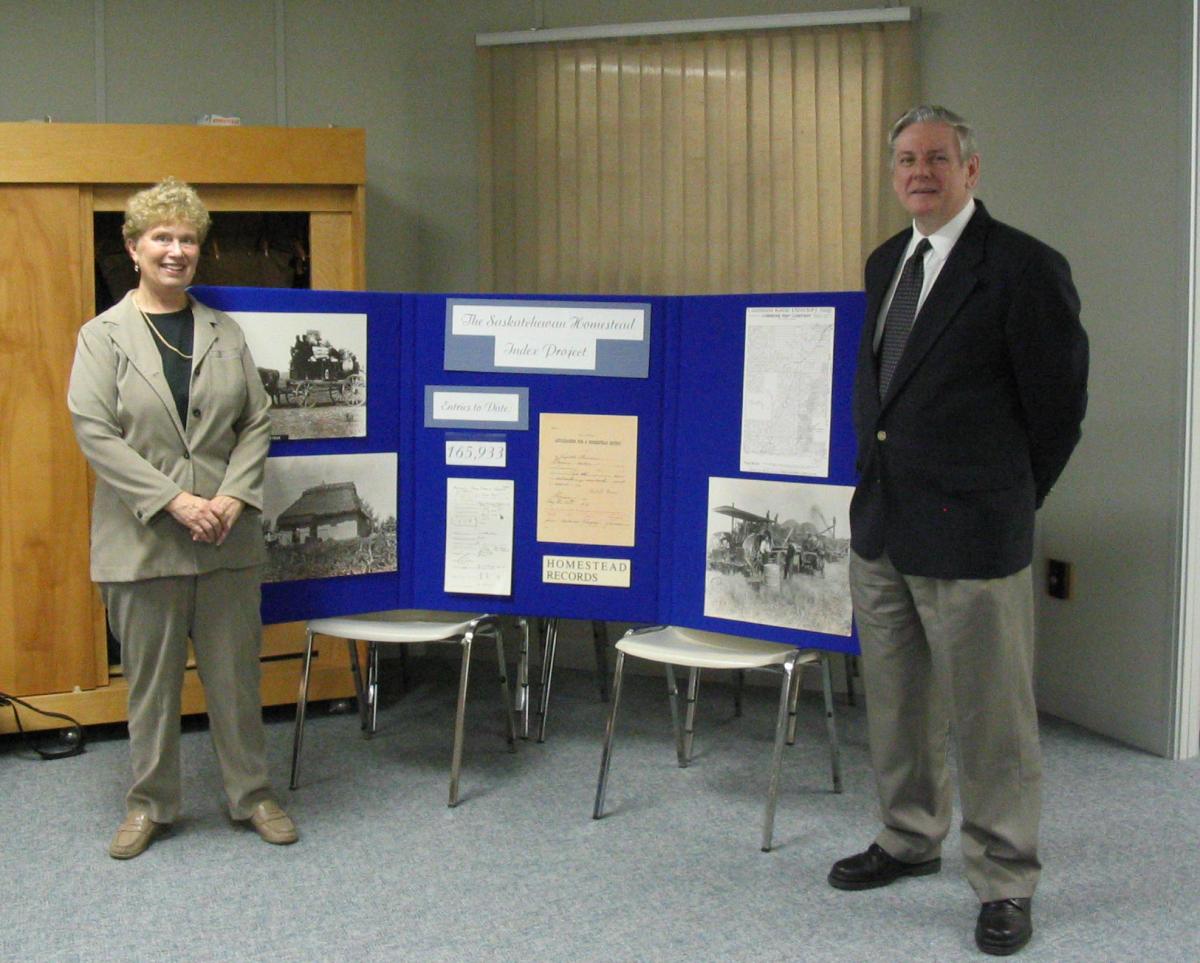 A reception for the electronic index project                              Saskatchewan Settlement Experience advertisement                  
The homestead files continue to be a vital genealogical resource and one of the most heavily used collections at the Saskatchewan Archives. For these reasons, the homestead files are currently being digitized in their entirety to provide online access to researchers around the world.

To learn about homestead files created by the Province of Saskatchewan after 1930, also in the Collection of the Saskatchewan Archives, click here.