You are here
Home
› Archives Timeline: Growing Archival Community, Part One
Archives Timeline: Growing Archival Community, Part One
The Saskatchewan Archives has played a role in fostering the creation of several archives in Saskatchewan. These institutions, in their early years of operation, used both the space available at the Saskatchewan Archives and the expertise of its staff to safely store, process, and make their records available to the public.

The University of Saskatchewan was one of the first institutions to assess their records management and storage. The University sought the expertise of the provincial archives staff to help them organize and make available University of Saskatchewan records. The University began depositing their records at the Saskatchewan Archives in 1957.

By 1970, the University appointed its own archivist and following completion of the extension to the Murray Library in 1974, the records were moved to the newly created University Archives & Special Collections.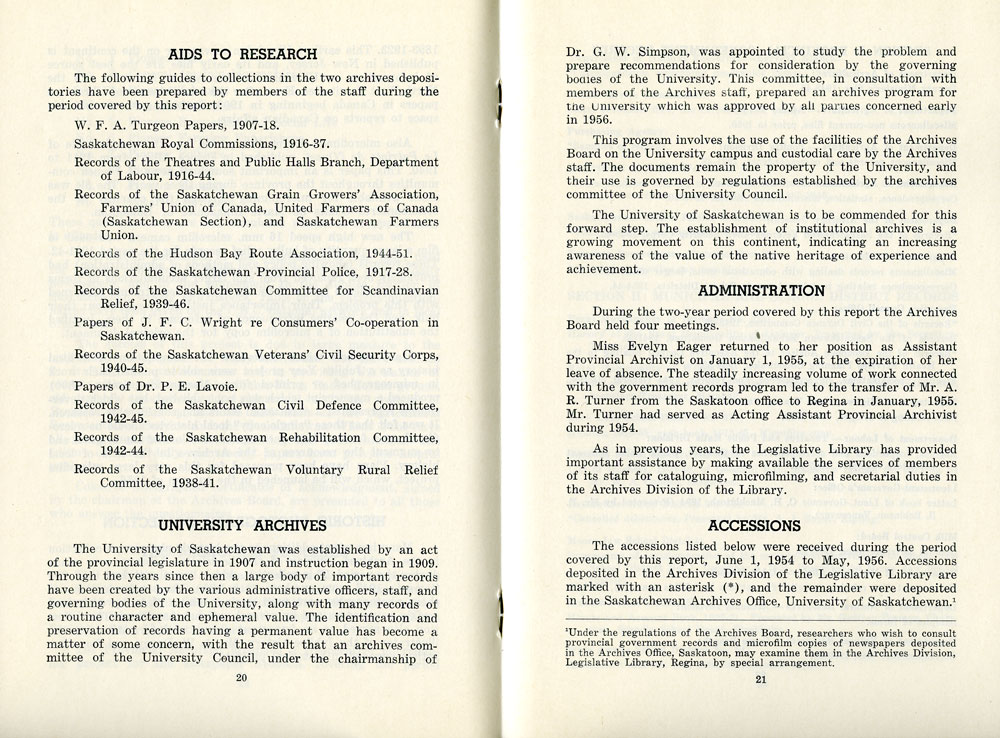 A description of how the University of Saskatchewan began depositing
its records at the Saskatchewan Archives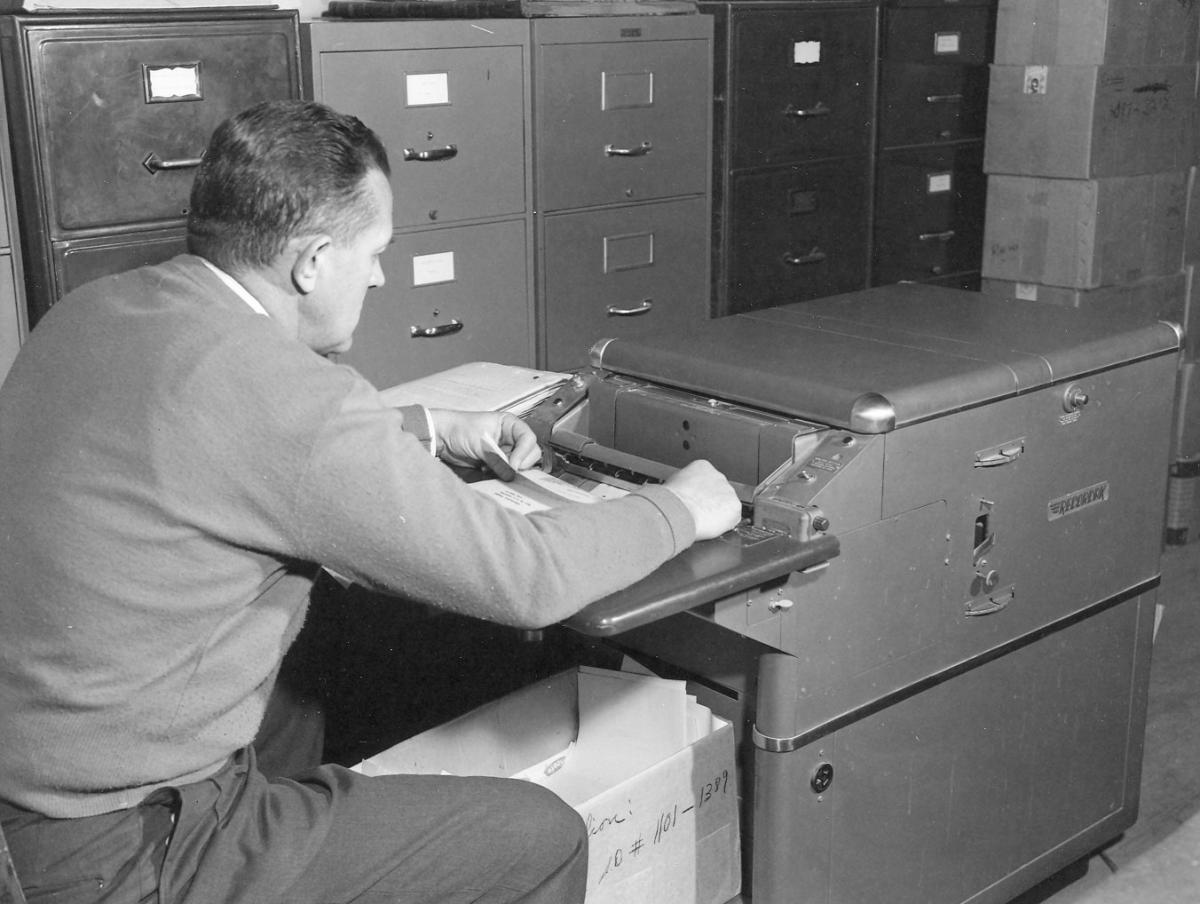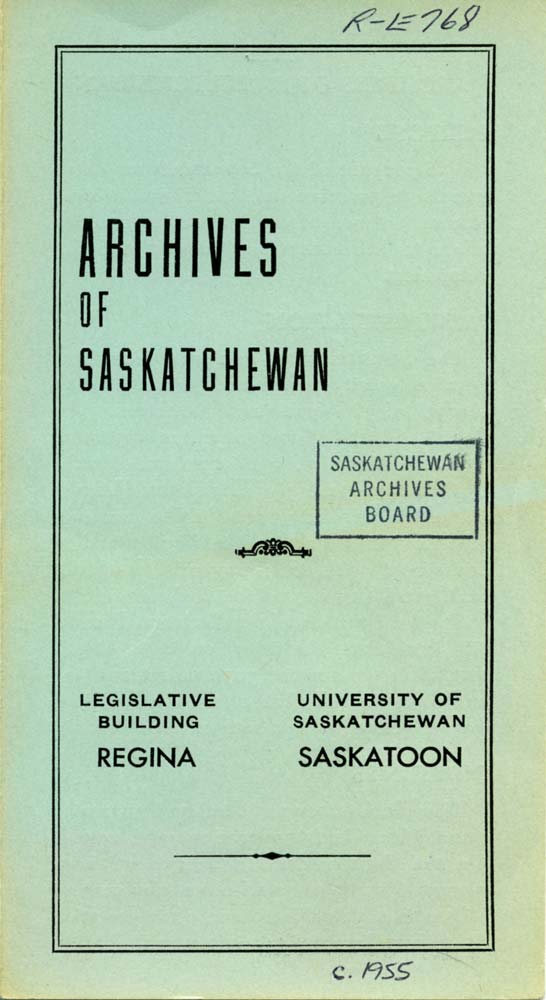 The Saskatchewan Archives had specialized equipment                                   A pamphlet advertising the services of
                                  and trained, knowledgable staff                                                     the Saskatchewan Archives, ca. 1955
                                                                                                                                  SK Archives, R-E768