You are here
Home
› Archives Timeline: Growing Archival Community, Part Two
Archives Timeline: Growing Archival Community, Part Two
Two other archives also began their operation through the assistance of the Saskatchewan Archives. The City of Regina and the City of Saskatoon both deposited records at the Saskatchewan Archives in 1985. Both cities had historical records going back to their founding but these records had not been previously available to researchers. The Saskatchewan Archives provided storage space, reference services, and professional expertise for these civic records and each city provided funding for some of these services.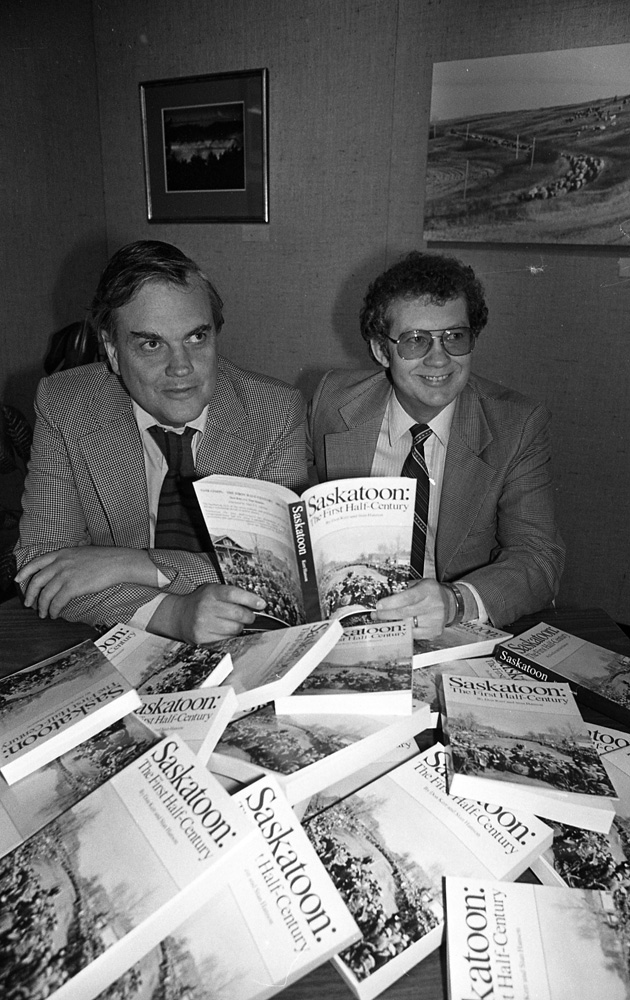 Don Kerr and Stan Hanson
Due to both civic and provincial financial restraints, along with storage space issues in Saskatoon, the City of Saskatoon moved its records, hired an archivist, and created an independent City of Saskatoon Archives in 1992. The City of Regina established its own archives in 2001, moving its records in November 2002 to create an independent City of Regina Archives.

The growth of the archival community in Saskatchewan has been positive for researchers throughout the province. More archival facilities and archivists result in more records being preserved and accessed by the people of Saskatchewan.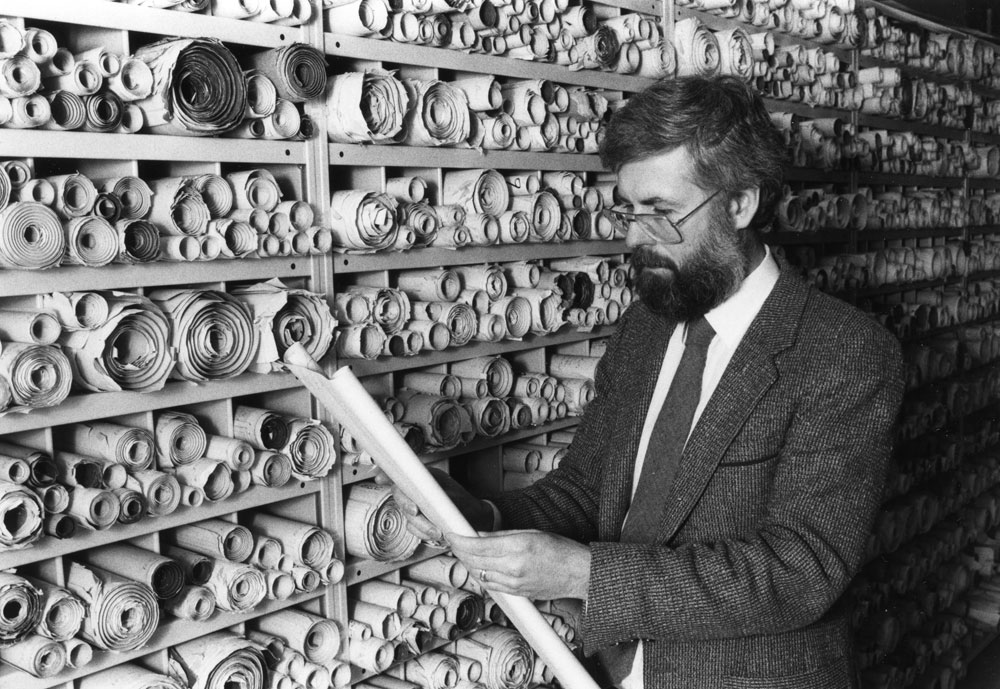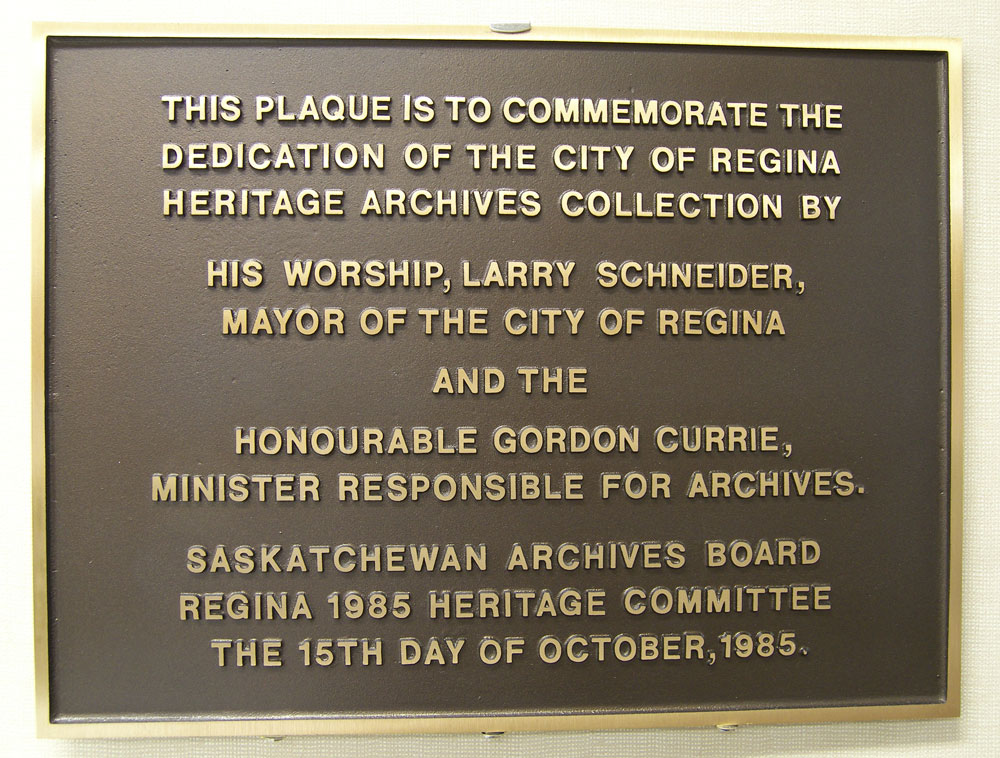 Architectural plans from the City of Regina collection                                             This plaque was installed in the Reading Room at the
                                                                                                                           Hillsdale office of the Saskatchewan Archives to commemorate 
                                                                                                                   the opening of the City of Regina Archives