You are here
Home
› Archives Timeline: New Space in Regina
Archives Timeline: New Space in Regina
By the 1960s, the facilities at the Legislative Building were no longer sufficient for the needs of the Saskatchewan Archives in Regina. The Saskatchewan Royal Commission on Government Administration of 1965 provided the following observations about the Regina facilities:

The Regina space is not good. The research room is too small, the working areas for sorting and arranging records are inadequate, and there are no suitable facilities for the reception of new accessions. In general, the eleven various rooms in the Legislative Building used for the storing of the archival treasures of the province are a disgrace. The rooms are clean and as neat as possible under the circumstances; but are just not large enough. Overcrowding is evident everywhere.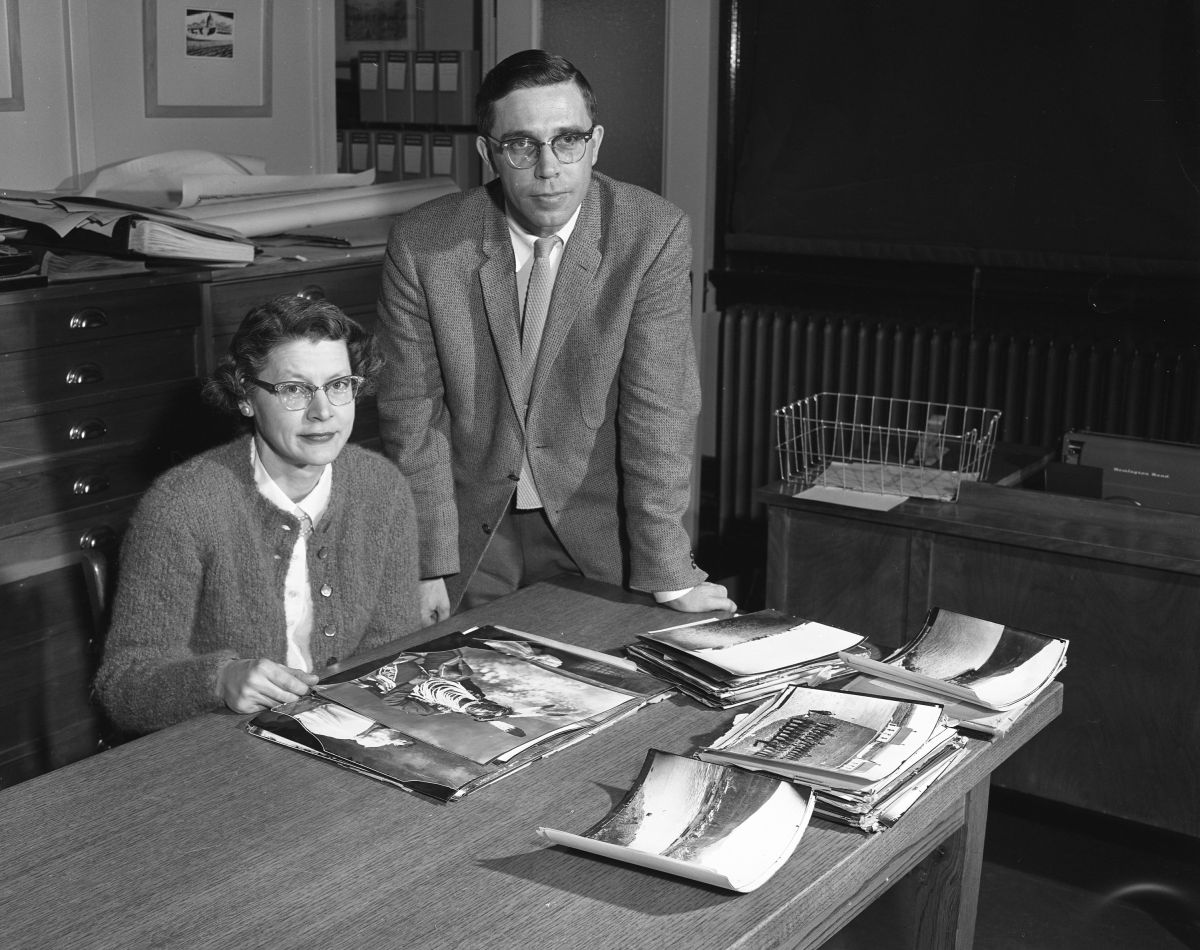 Research space at the Legislative Building
Similar to Saskatoon, the Saskatchewan Archives secured space in the new library building on the Regina Campus of the University of Saskatchewan. The new space on the fifth floor of the Library Building comprised just under 19,000 square feet and included greatly improved research, office, storage, and work areas. Regina staff moved into the new space in September 1967.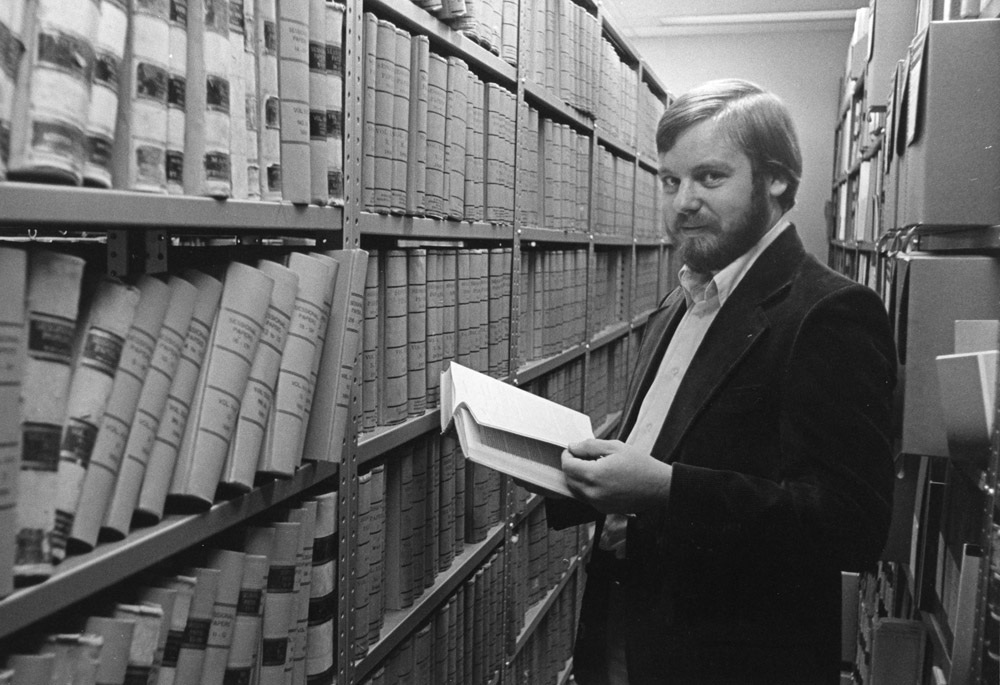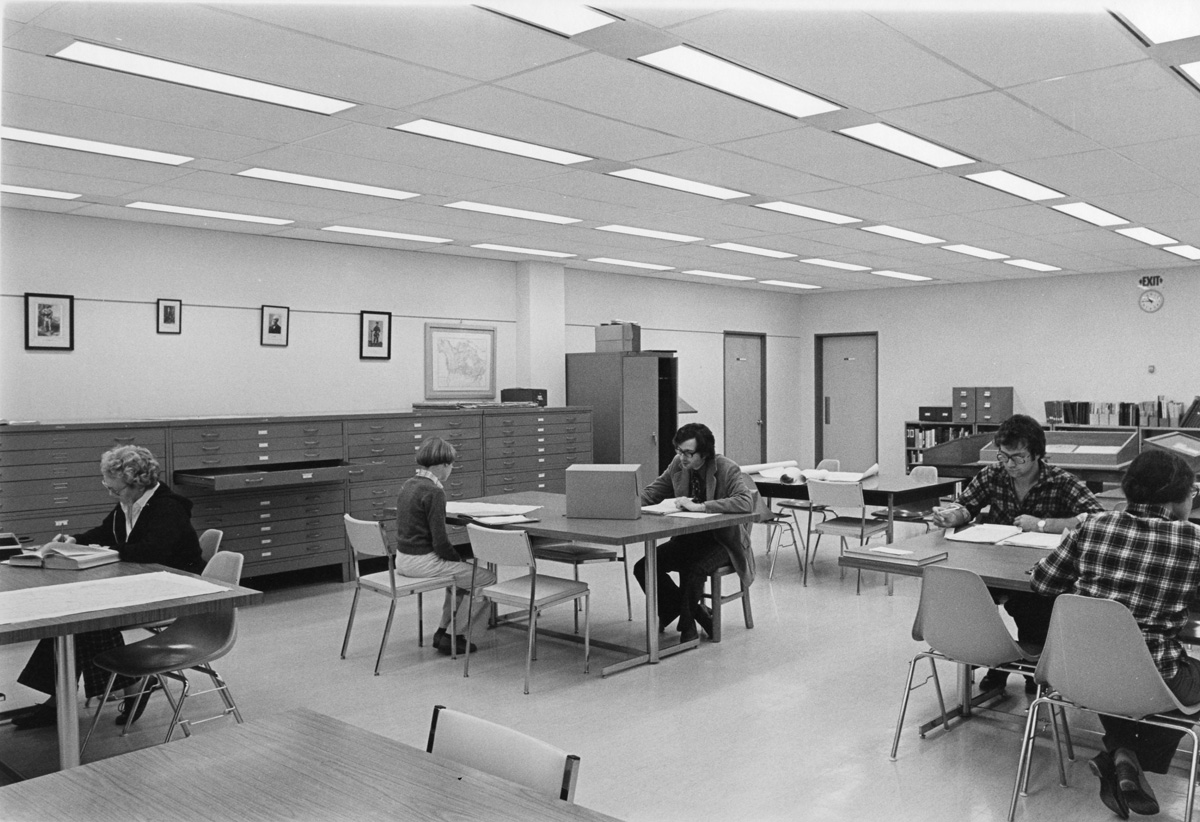 The storage space at the University Library                                                   The Reading Room at the University Library