You are here
Home
› Archives Timeline: Sound Archives Programme
Archives Timeline: Sound Archives Programme
The provincial Department of Culture and Youth began a new program in 1972, "Towards a New Past," with a goal to collect oral history interviews from Saskatchewan residents. The resulting tapes and transcripts were deposited in the Collection of the Saskatchewan Archives, and by 1977, over 1,200 tapes had been recorded.

In 1978, the program was permanently transferred to the Archives and was renamed the Saskatchewan Sound Archives Programme.  Under this program, the Saskatchewan Archives sponsored several oral history projects and provided training in oral history techniques. From 1977 to 1980, the Saskatchewan Archives engaged twenty-nine oral history researchers who interviewed over 700 individuals.

The Saskatchewan Archives had been collecting oral histories since 1955 but the Sound Archives Programme dramatically increased the size and scope of this rich resource.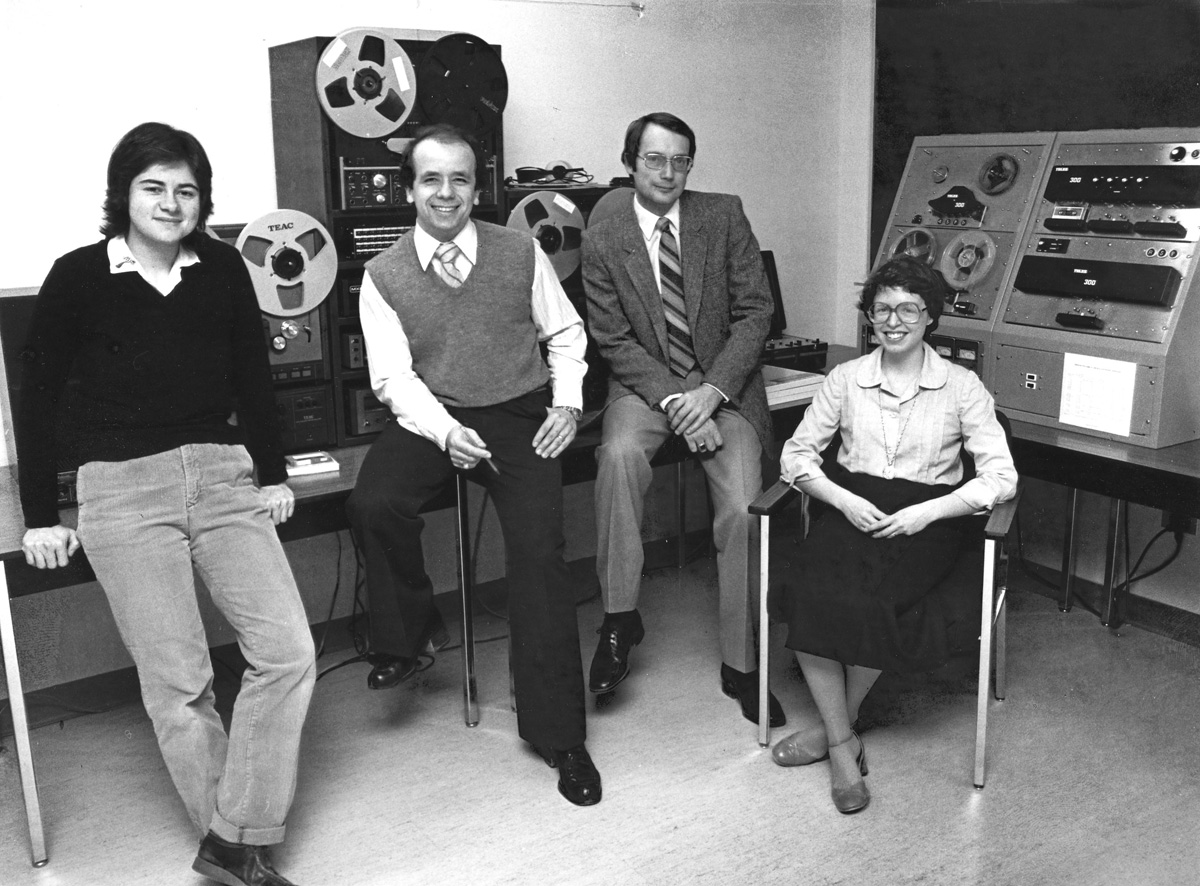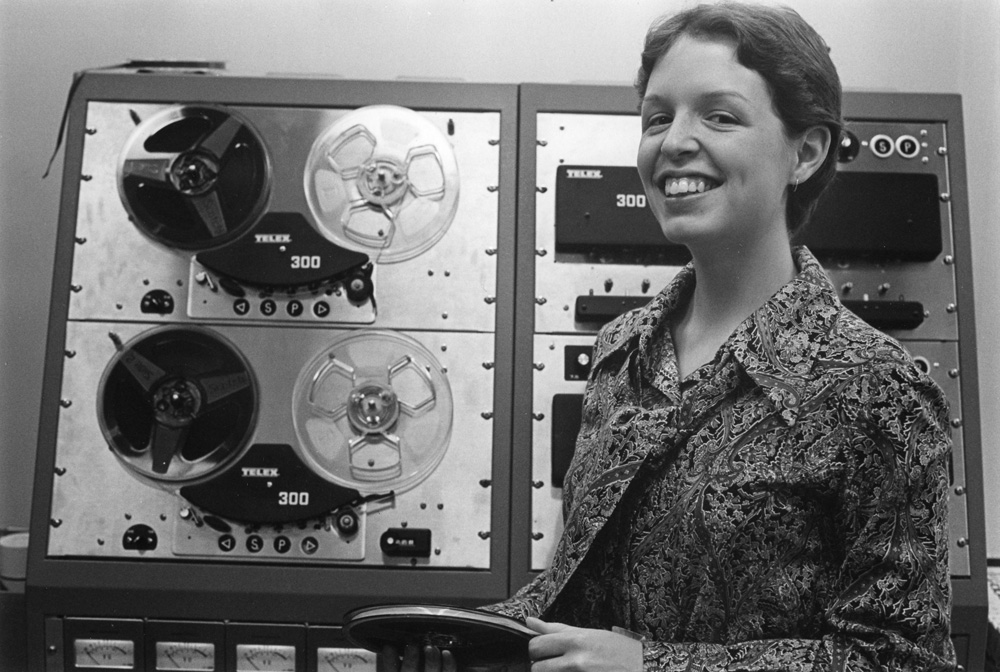 Staff working in the Sound Archives Programme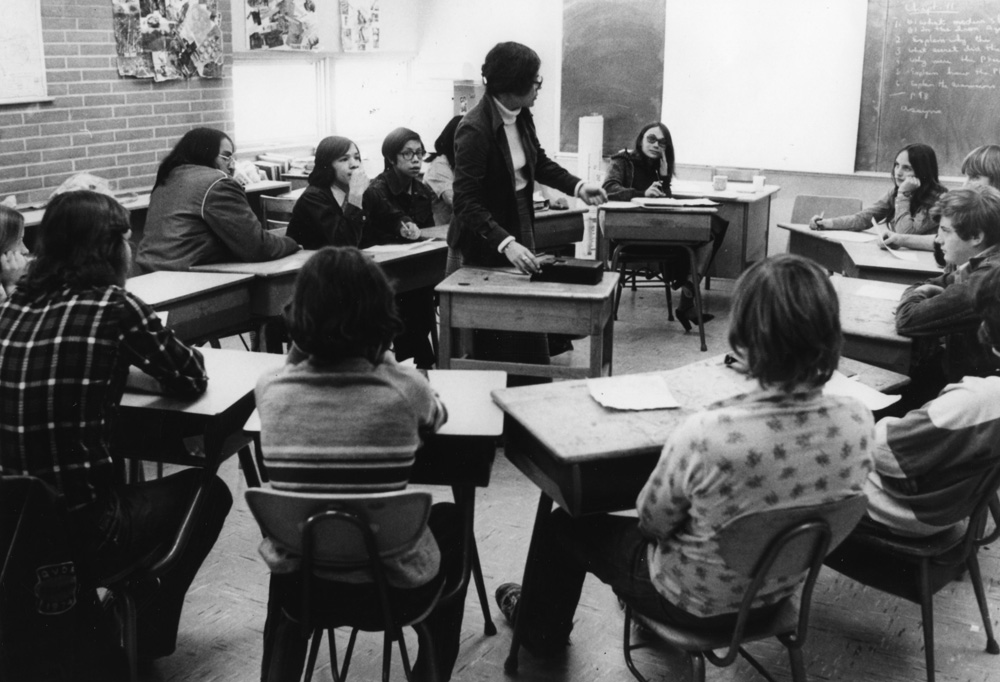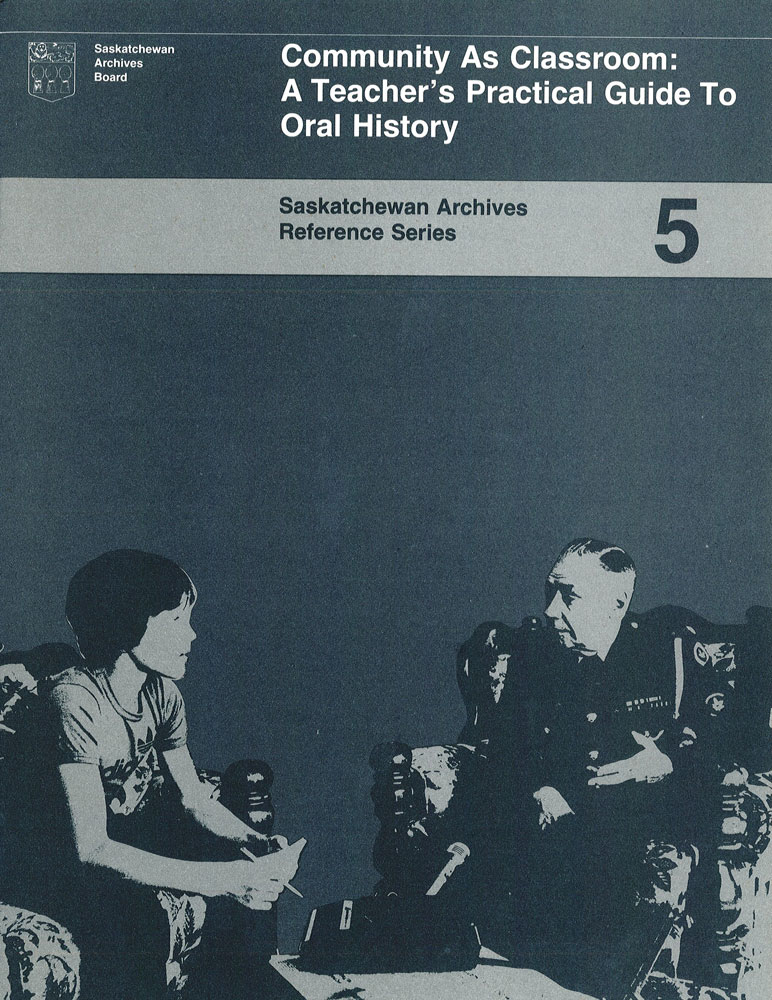 An oral history workshop with students                                         Cover of a reference guide published by the Saskatchewan 
                                                                                                                              Archives in 1985 to help teachers integrate oral
                                                                                                                         history into the classroom