You are here
Home
› Archives Timeline: The Saskatchewan Archives Matures
Archives Timeline: The Saskatchewan Archives Matures
In 1963, the Saskatchewan Archives received an Award of Merit from the American Association for State and Local History for "its vigorous and continuing programme of collection, preservation and publication of local historical records since its inception in 1945."  An article in The American Archivist noted the impressive amount of work that the Archives accomplished despite its relatively small staff and physical location in two cities. With this award, the Saskatchewan Archives entered a new phase of its history. The Archives could shift focus to program development.

Funding for the Archives increased significantly through the late 1960s and into the 1970s, reflecting the rising number of users during this time. Provincial Archivist Ian Wilson attributed increased public usage to the success of the television mini-series Roots, which played an important role in motivating people to trace their own family history.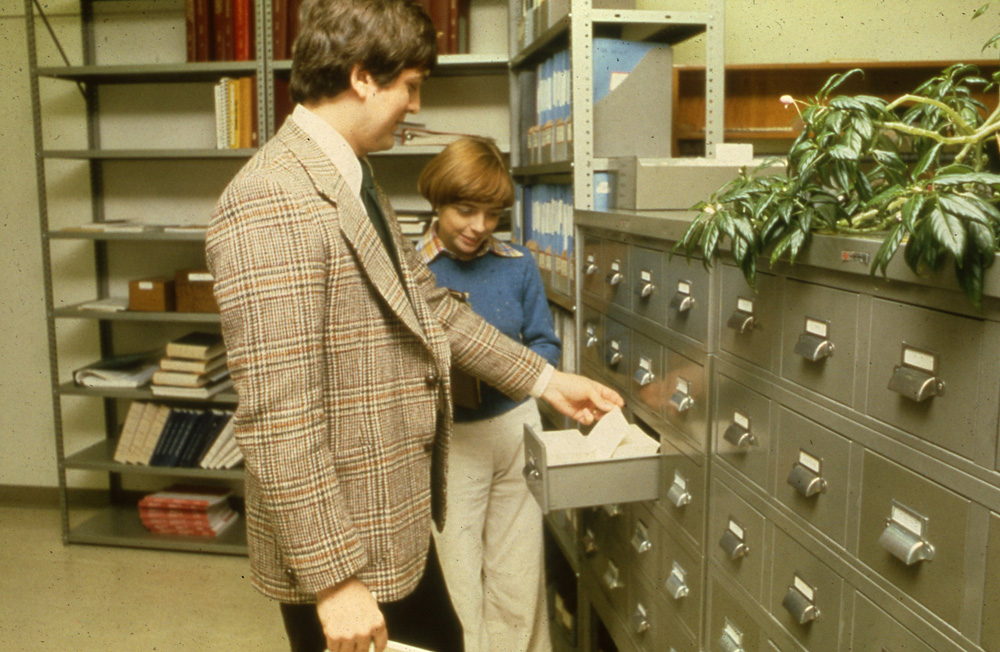 Assisting a researcher at the Regina office
The Saskatchewan Archives invested heavily in improving collection storage and preservation in this era. A significant initiative replaced existing boxes and envelopes with new archival storage boxes, acid-free envelopes, sleeves for photograph prints, acid-free folders for maps, and acid-neutral envelopes for photograph negatives. In addition, 2,000 reels of microfilm, previously available as negatives only, were reproduced to create positive copies and the audio collection was transferred onto master preservation tapes.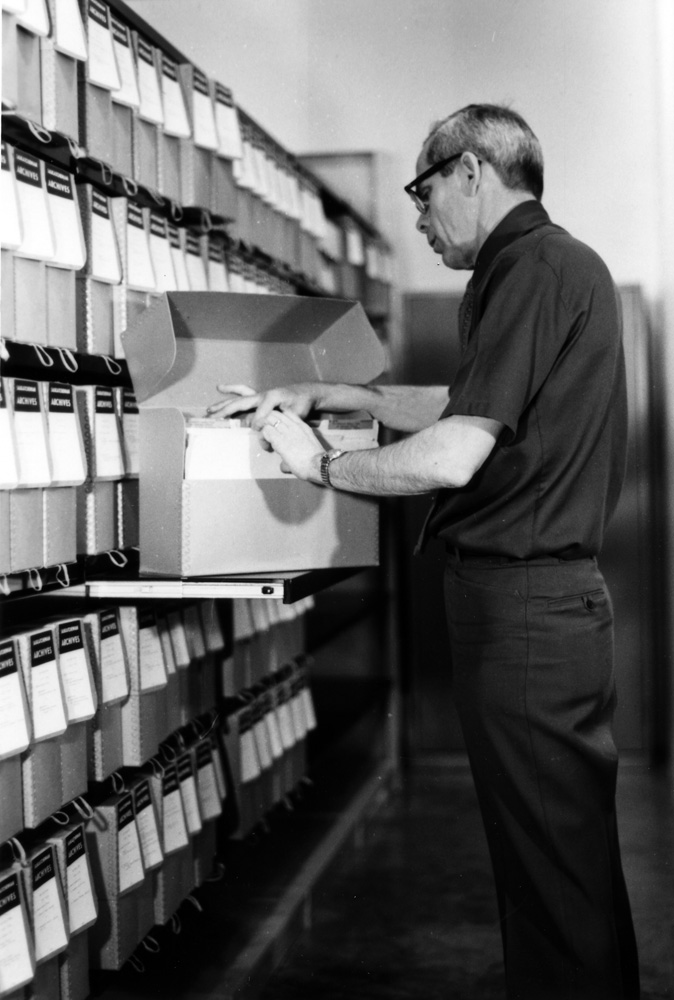 Microfilming records                                                                  Collection boxes in the storage area
The Saskatchewan Archives also acknowledged the 75th anniversary of the province in 1980 with the publication of two history books: Saskatchewan: A Pictorial History by Douglas Bocking and Saskatchewan, A History by John H. Archer.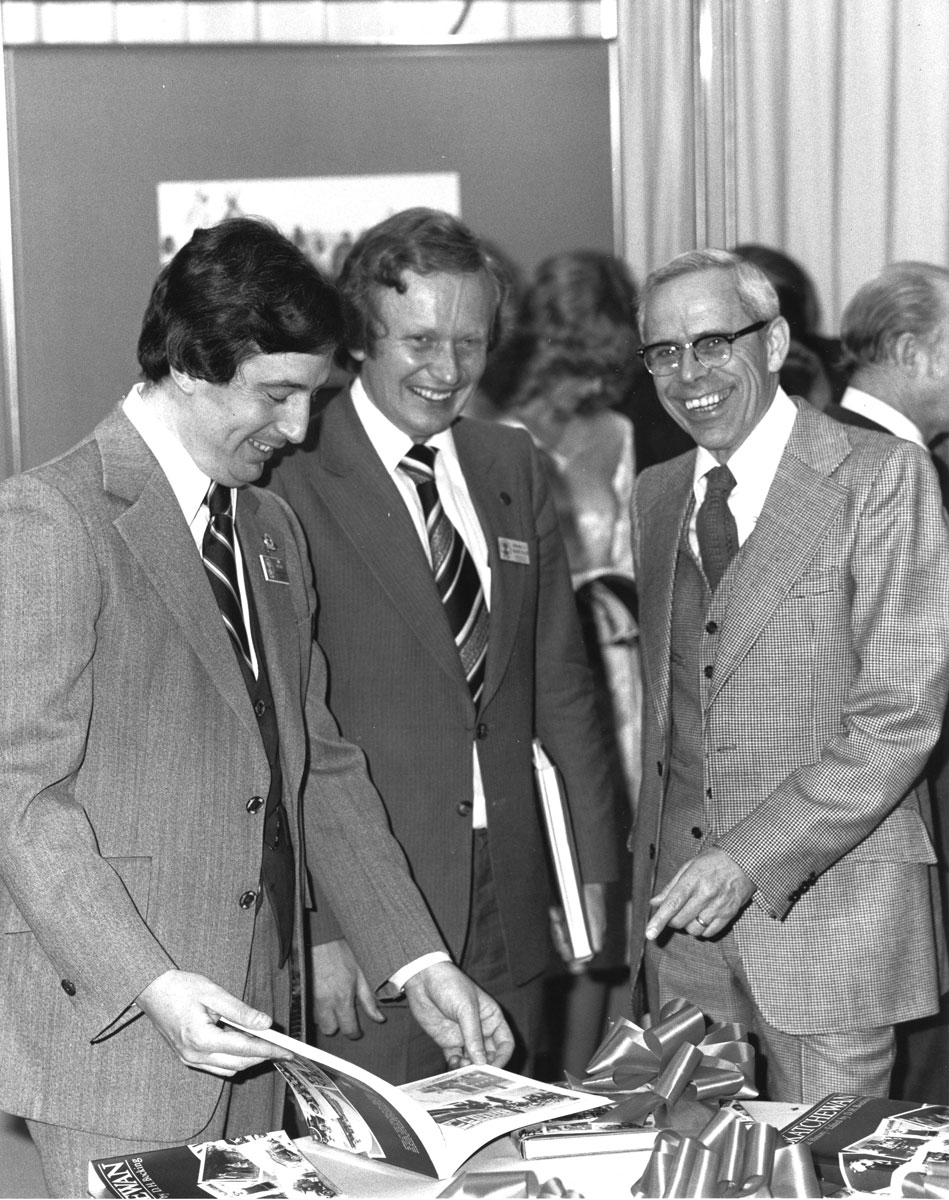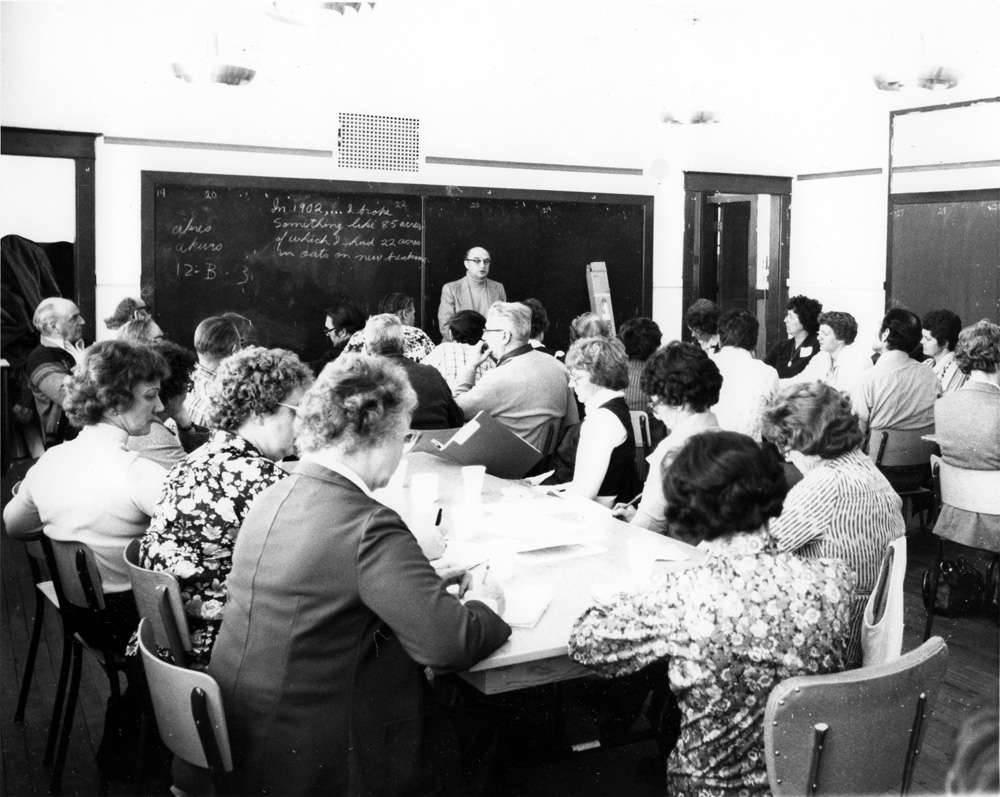 Reception for Saskatchewan: A Pictorial History                                                A local history seminar