You are here
Home
› Archives Timeline: A New Building (Almost)
Archives Timeline: A New Building (Almost)
By the late 1970s, the need for dedicated facilities for the Saskatchewan Archives was apparent. Although the Archives had obtained new space in Regina in 1967, the record storage space lacked archival quality temperature and humidity controls. As a result, the Saskatchewan Archives recommended to the provincial government that a building for the Archives be designed and built as a centrepiece for the 1980 Diamond Jubilee.

In September 1980, Premier Allan Blakeney announced that a new provincial archives building would be built in Regina as a permanent reminder of Saskatchewan's 75th anniversary.

By August 1981, plans for the new building were progressing. The government announced that the new building would be built on Broad Street south of College Avenue between the Diocese of Qu'Appelle buildings and the Red Cross building. Construction on the building was expected to start in the summer of 1982. At a cost of $6.5 million, the building would include environmentally controlled archival storage space along with exhibition, reading room, and classroom areas.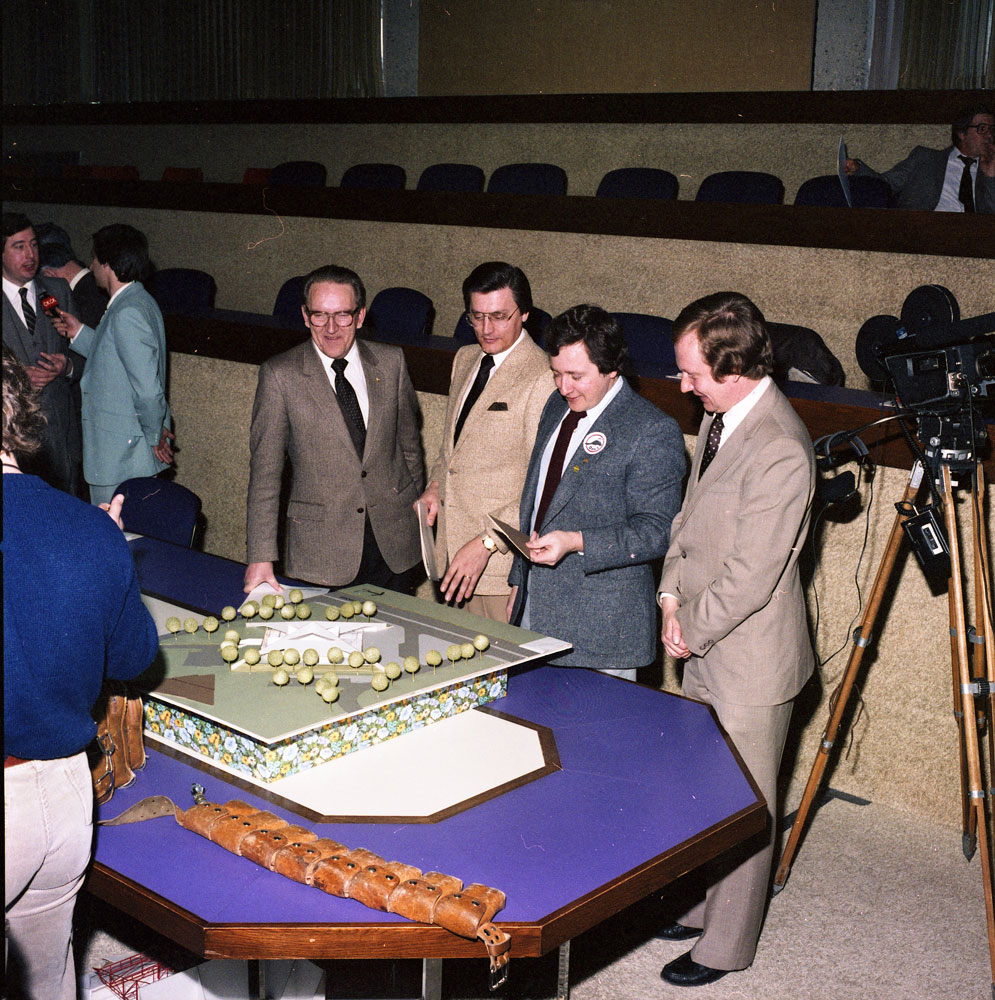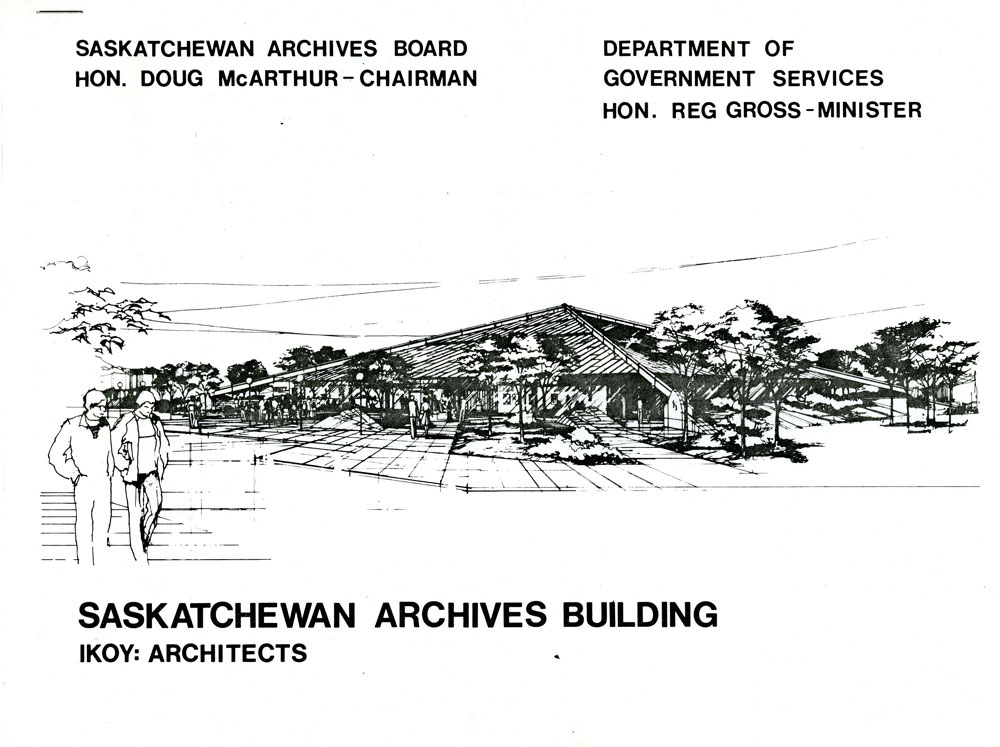 A model of the building                                                                     An architectural drawing of the proposed building      
Following the provincial election in 1982, and the subsequent review of government programs and priorities by the new Devine Government, in May 1983, the province announced that construction of the new provincial archives building was "on hold" due to cost and to some opposition to the location of the new building by the Wascana Centre Authority.

By September 1983, the government announced that space for the Archives had been found in an existing building located at 3303 Hillsdale Street. The new space on Hillsdale Street was larger than the previous location and included essential environmental controls and security for archival records storage. The Hillsdale Street office was officially opened on February 20, 1984 by Lieutenant-Governor Frederick Johnson.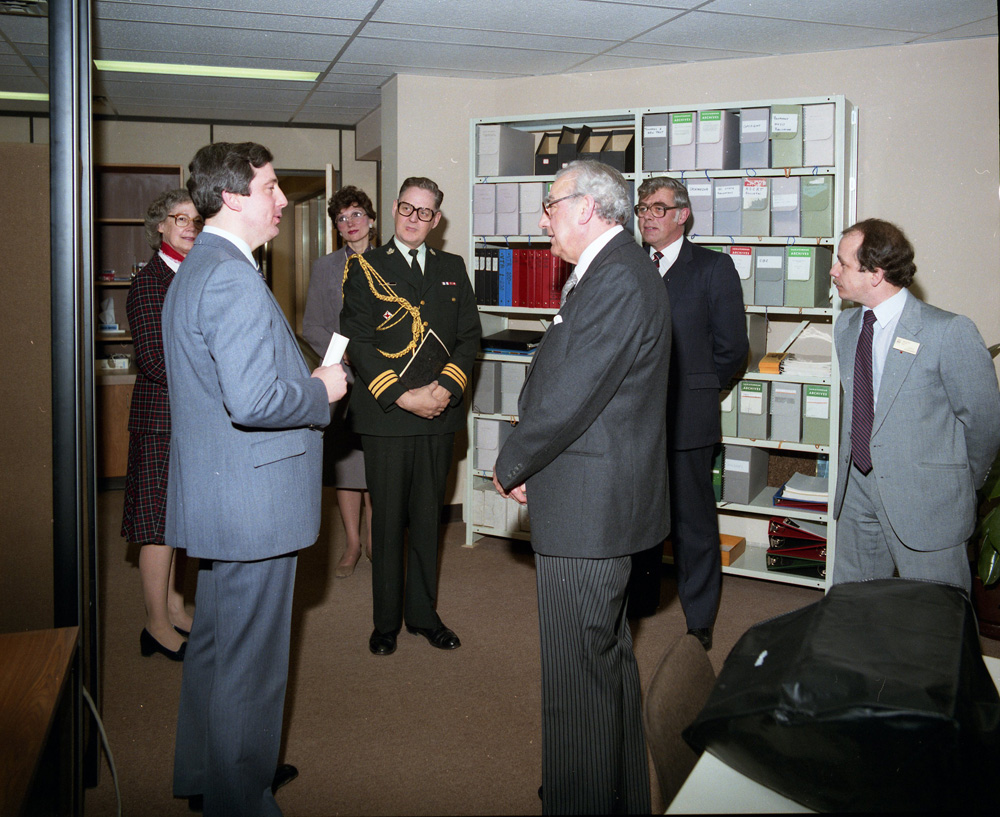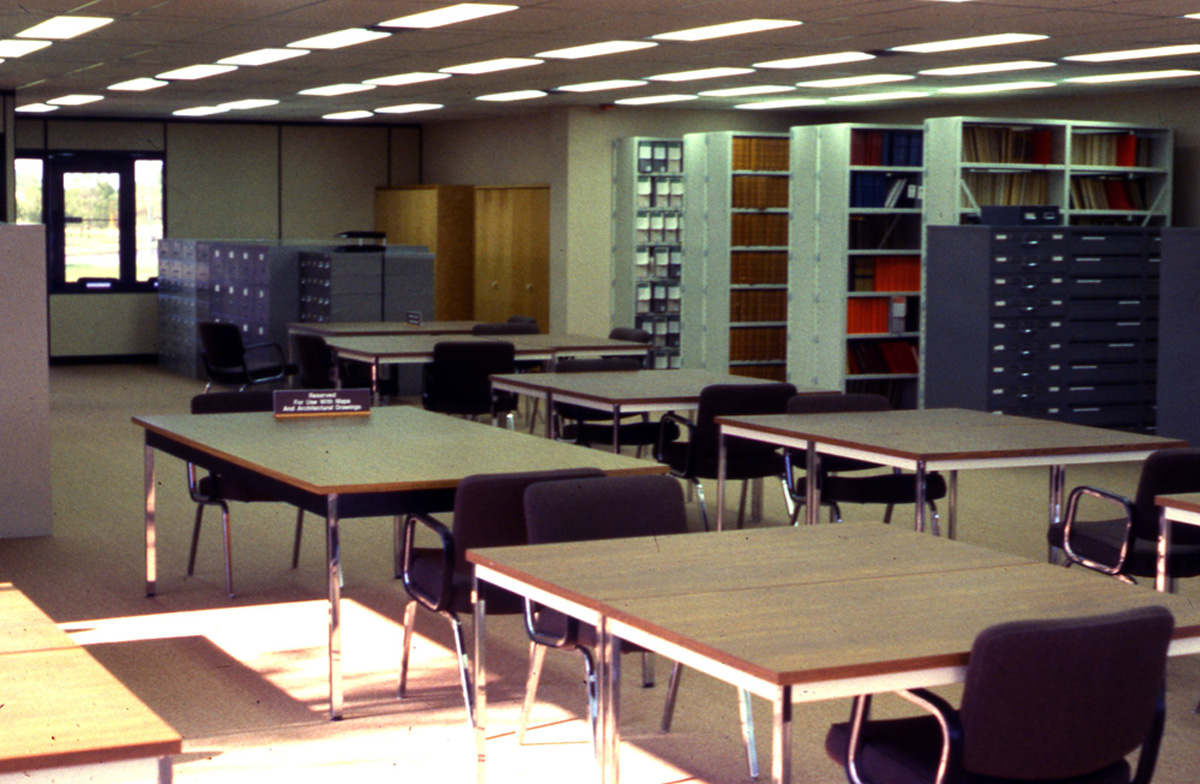 Touring dignitaries through the new office at the official opening                                     The Reading Room at Hillsdale Street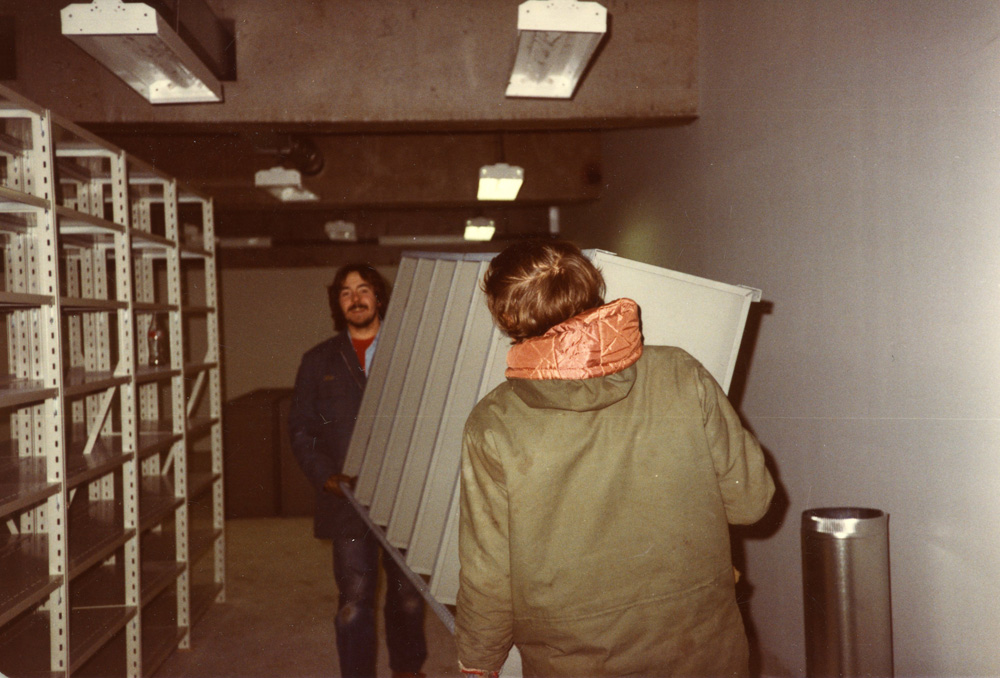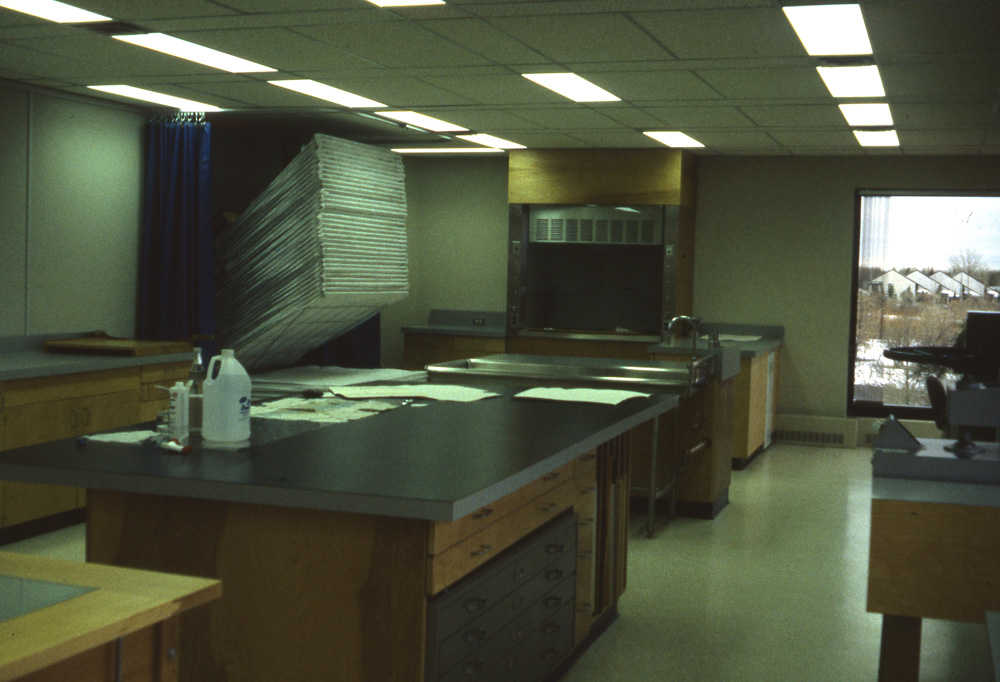 Moving shelves into the new records storage area                                                     The Conservation Lab in the new space