You are here
Home
› Archives Timeline: The Digital Age
Archives Timeline: The Digital Age
In the autumn of 1984, the Saskatchewan Archives entered the digital age by installing one computer at each Archives location. Each Wang computer had a 10 MB hard disk drive plus a floppy disk drive.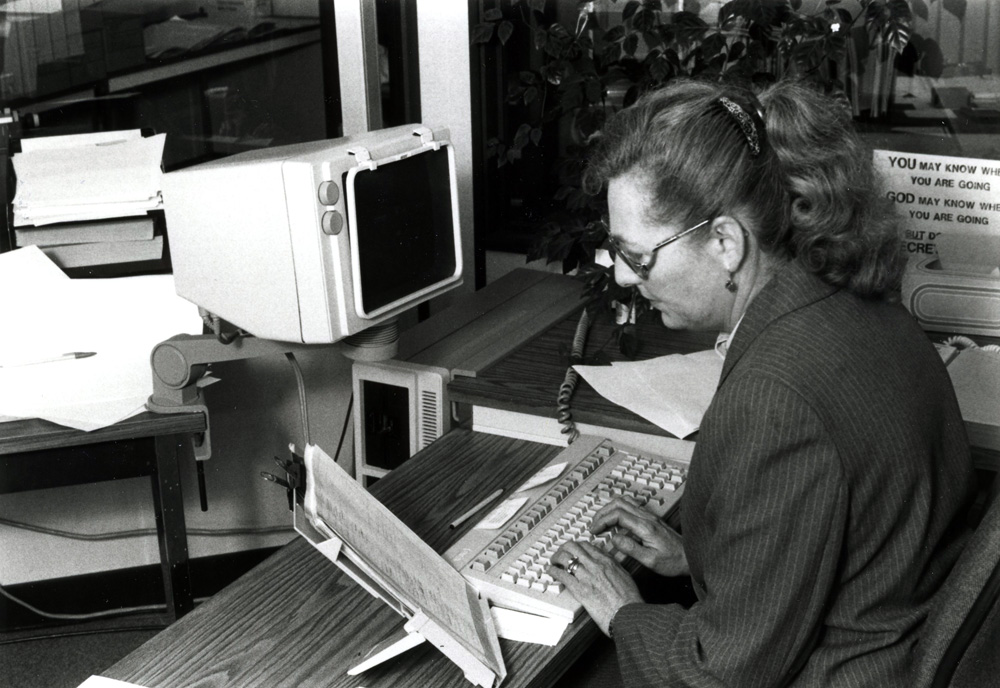 An early computer at the Saskatchewan Archives
Introducing computers to the offices was only the first step. As government departments and the general public began using computers, this new technology was creating more records in new formats. In 1995, the Saskatchewan Archives began to explore the impact that electronic records would have on record acquisition and preservation. The Archives wanted to ensure that electronic records received the same consideration and treatment as paper records.

In 1997, the Saskatchewan Archives launched a webpage on the Saskatchewan government website and acquired its first e-mail addresses.  Researchers could now submit their enquiries via email. By 1998, reference use rose by 21% over the previous year and this increase was attributed to new technology.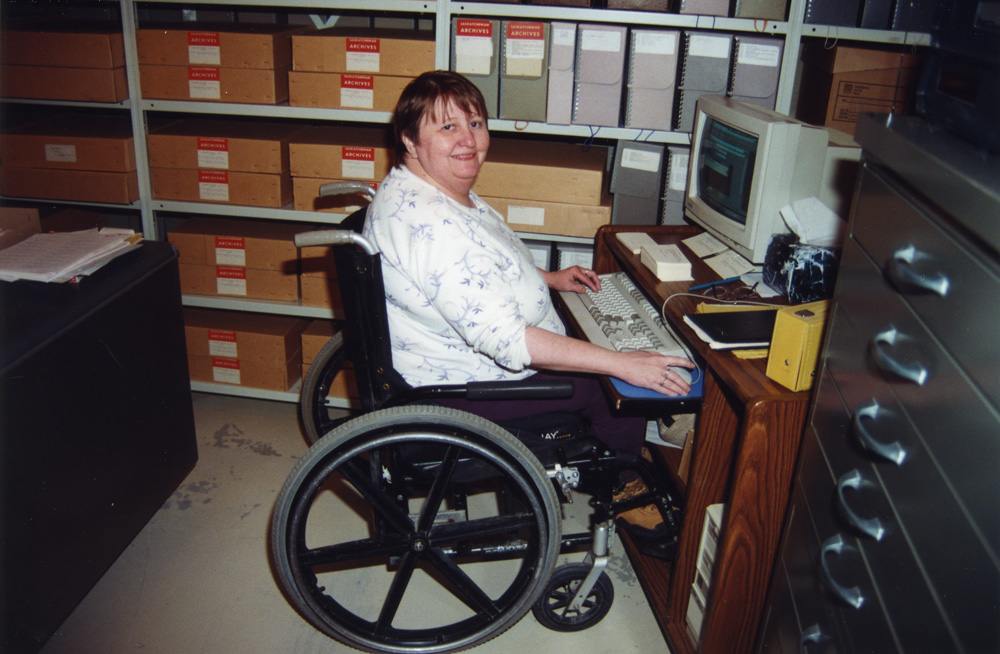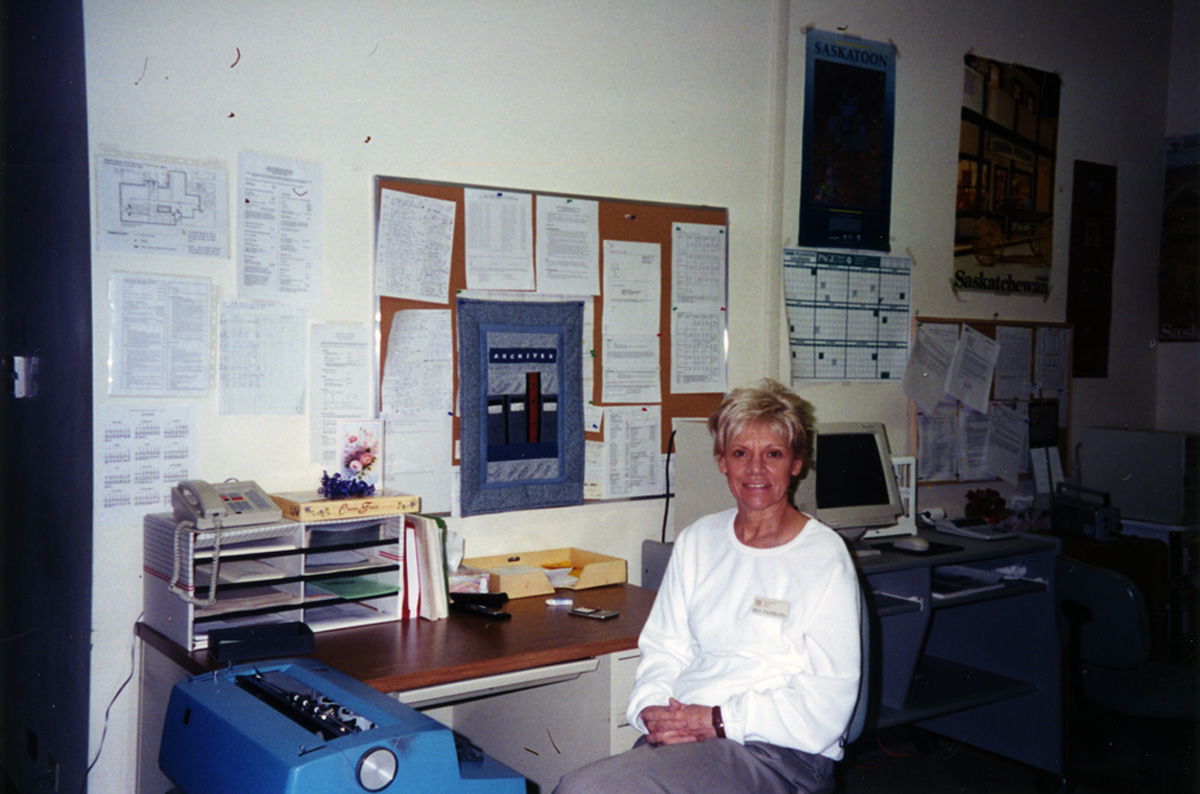 Staff entering collection information into a database                                                     Staff using a mix of old and new technology             
Digital records continue to have profound impact on archives and the Saskatchewan Archives is continually adapting to meet the challenge. A successful business case presented to the government's Business Advisory Council in 2007 led to increased funding and enabled the establishment of a digital records programme in 2009. Securing sustained resources continues to be essential to the development of a mature trusted digital repository that will ensure the long term preservation of the province's historically significant records.