You are here
Home
› Archives Timeline: Records Management
Archives Timeline: Records Management
From its creation in 1945 to today, the Saskatchewan Archives has played a vital role in the management of provincial government records. The Saskatchewan Archives launched its first program for scheduling the disposal of government records in 1948. Scheduling involves the systematic examination and analysis of files to establish a date by which the records may be destroyed or transferred to the Archives for preservation. The adoption of records schedules by government ministries helps prevent the accumulation of large quantities of routine records that have no long term historical significance, saving both space and resources.

In 1951, a crucial amendment was made to The Archives Act, creating a Public Documents Committee (PDC). The role of this committee was to examine requests for records disposal from provincial government departments. Committee decisions took into account the legal, administrative, and accounting needs of departments.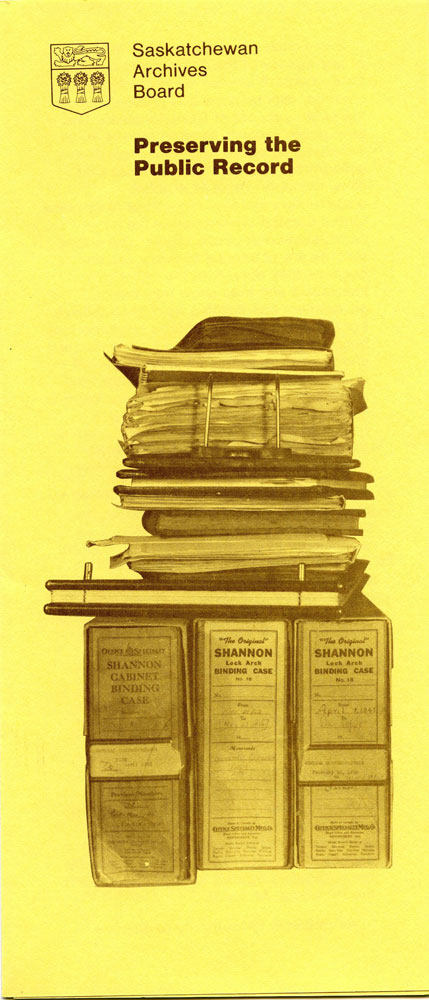 Pamphlet about government records management
published by the Saskatchewan Archives in the early 1980s
SK Archives, Government Publications
In 1991, the Saskatchewan government passed The Freedom of Information and Protection of Privacy legislation.  As a result, Archives staff began extensive research and consultation with government institutions to create a comprehensive government-wide administrative records retention schedule and classification system. This new system, called the Saskatchewan Administrative Records System (SARS), was approved by the Legislative Assembly in May 1993. SARS allowed for faster, more accurate filing and retrieval; timely and proper disposal of older records; reduced storage requirements for departments; and a more regular transfer of significant archival records to the Saskatchewan Archives. As the needs of government record keeping changed through the years, SARS was revised and replaced in 2003 by the Administrative Records Management System (ARMS).

In 2004, the Archives Act was amended to strengthen and expand the role of the Saskatchewan Archives in managing government information. The revised Act confirmed the mandate of the Saskatchewan Archives as the custodian of all public and private records having provincial significance and resulted in the development of government-wide records management guidelines and policies. It also paved the way for a revision of ARMS, approved in 2006, and streamlined the process for reviewing and approving operational records retention and disposal schedules.

In 2011, a corporate-wide lean review of government records management practices resulted in a new, more user-friendly format for records schedules, along with revisions to government-wide records management policies and procedures. A new version of ARMS based on this review process was approved by the PDC in 2014.

Recognizing the challenges in government records management, staff of the Information Management Unit provide advisory services to government institutions through delivery of training workshops and presentations as well as through the review of institution-specific policies and procedures.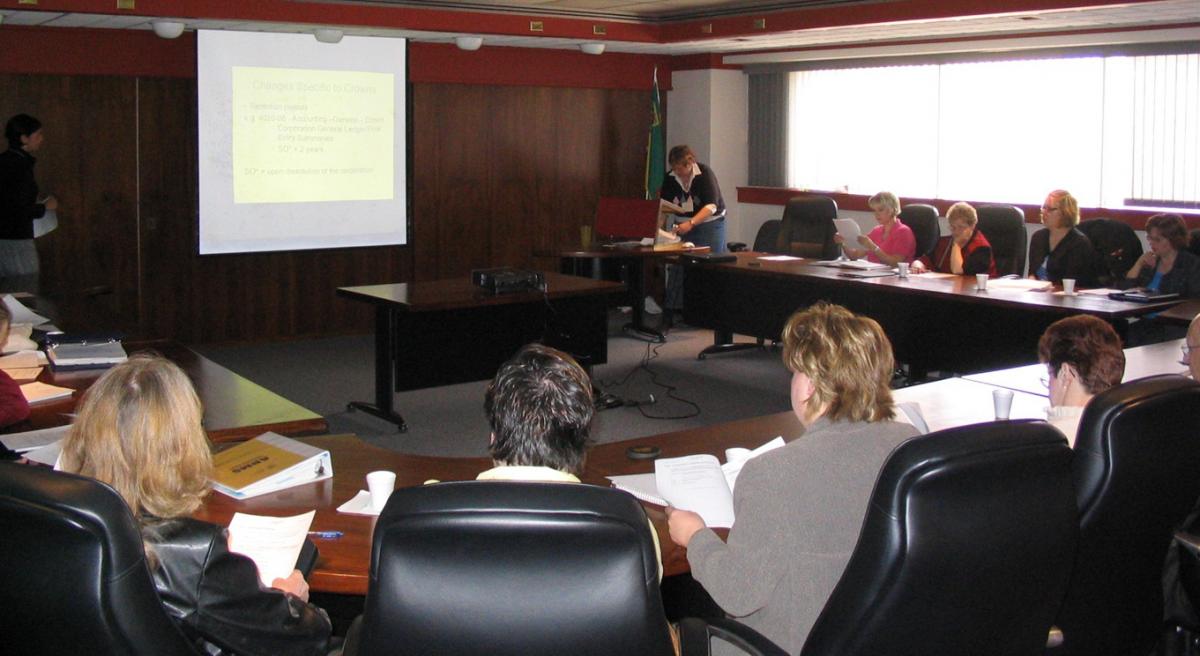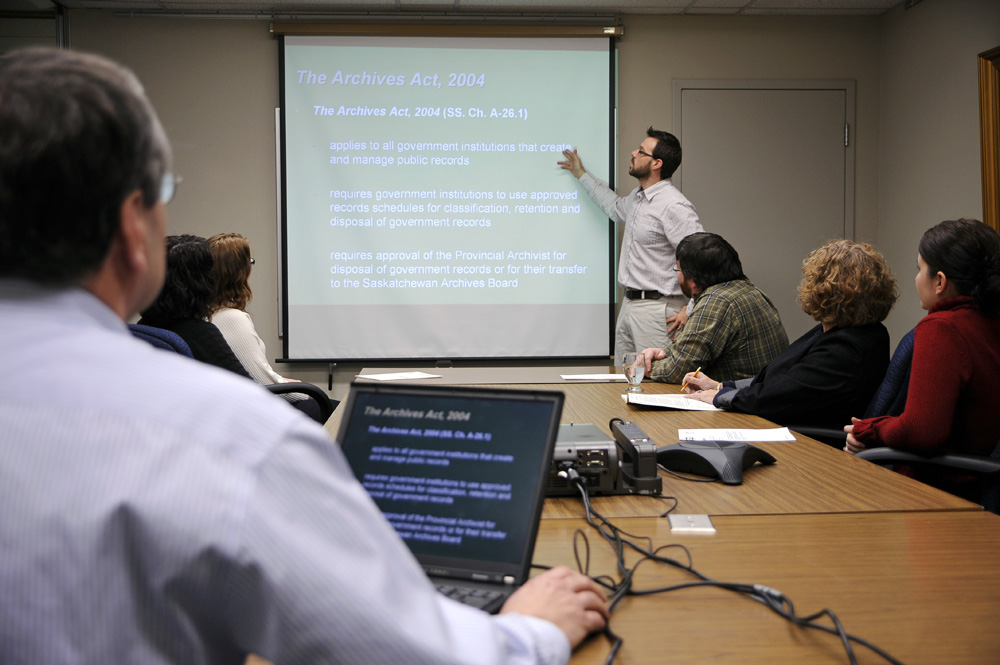 Consultations with Crown Corporations regarding ARMS                                                            A training workshop