You are here
Home
› Archives Timeline: Storage Space Challenges
Archives Timeline: Storage Space Challenges
The growing volume of provincial government records generated in the late 1980s and early 1990s resulted in storage space problems at the Saskatchewan Archives. In 1991, mobile shelving units were installed at the Hillsdale office in Regina to increase storage capacity, creating an additional 2,000 linear metres of shelving space. This was the largest mobile shelving installation in Western Canada at the time. However, even with the new shelving, storage needs quickly outpaced available storage for the Permanent Collection.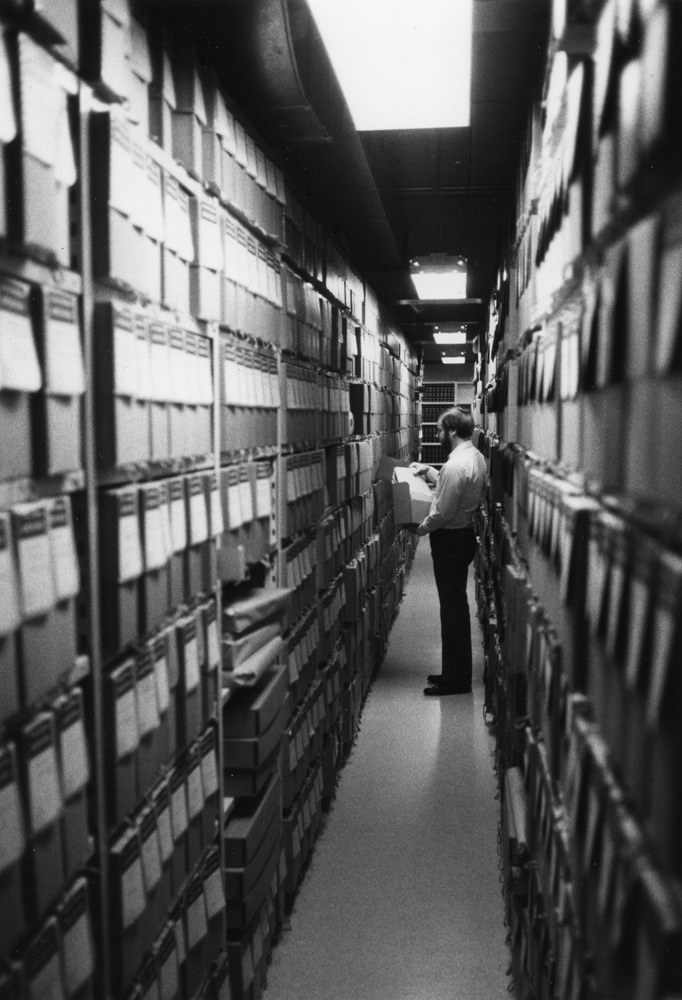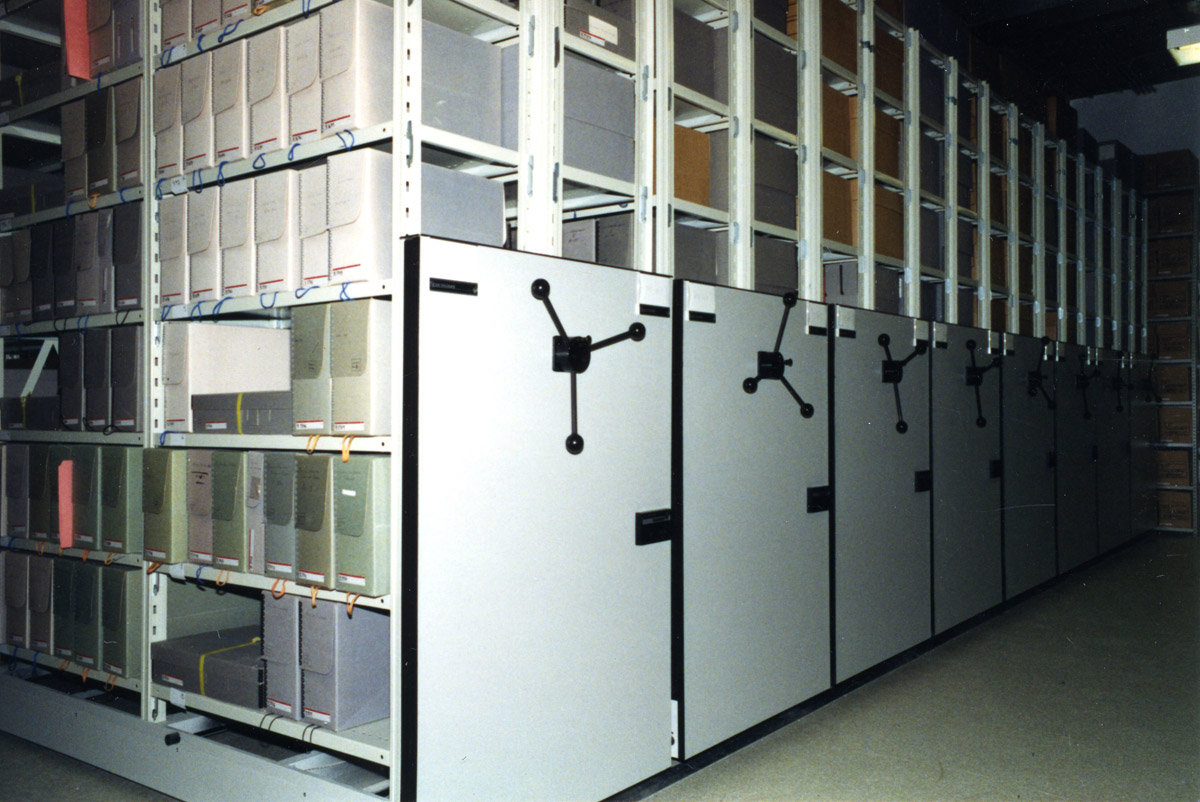 Storage area at Hillsdale office                                              New mobile shelving at Hillsdale                               
before mobile shelving installation                                                                                                                           
By 1996, temporary space was secured at off-site locations in both Regina and Saskatoon. However, by 1999, the lack of storage space in both cities resulted in a temporary freeze on acquisitions of all private and public records.

The acquisition freeze was lifted in 2001 with the acquisition of more off-site storage. However, the availability of physical storage space continues to present a challenge.