You are here
Home
› Archives Timeline: Threshold
Archives Timeline: Threshold
As computers and digital records became more common in the 2000s, the Saskatchewan Archives began to use multiple electronic databases to manage the Collection. As database software became more sophisticated, these multiple databases were replaced with one internal database, Threshold, that provided full tracking, security, and description of records.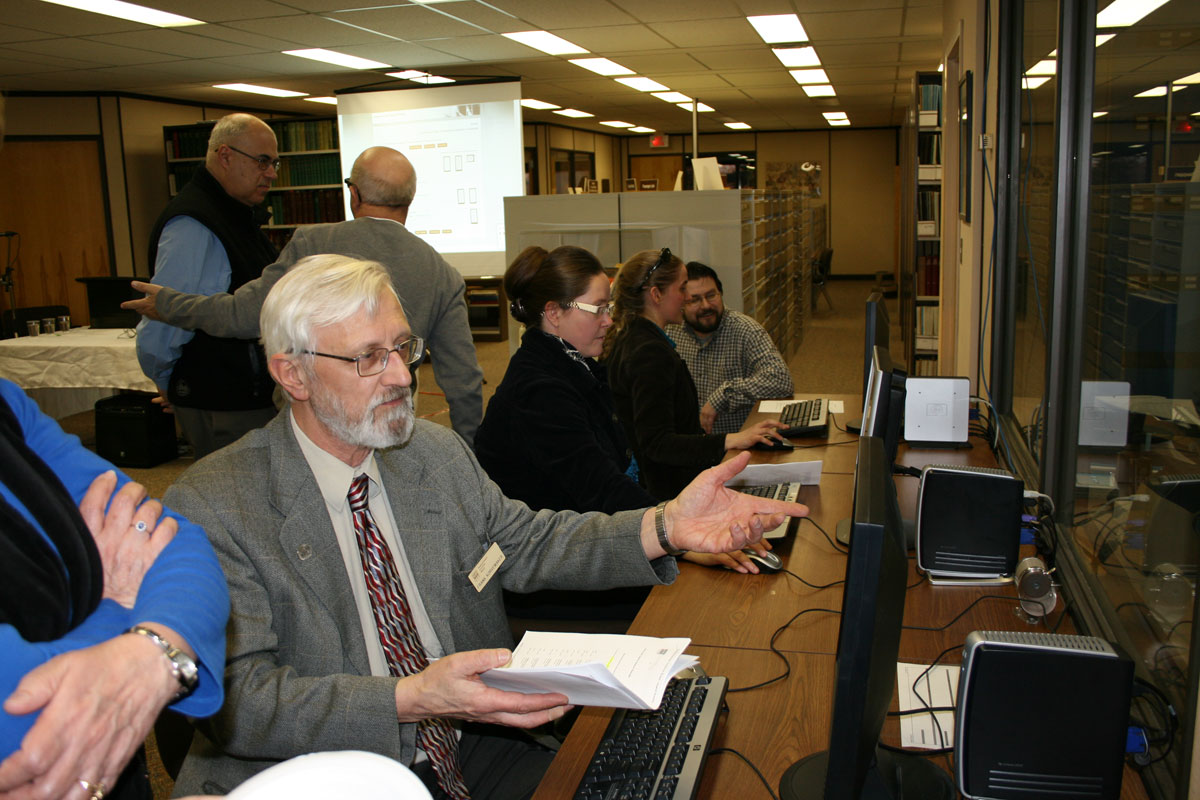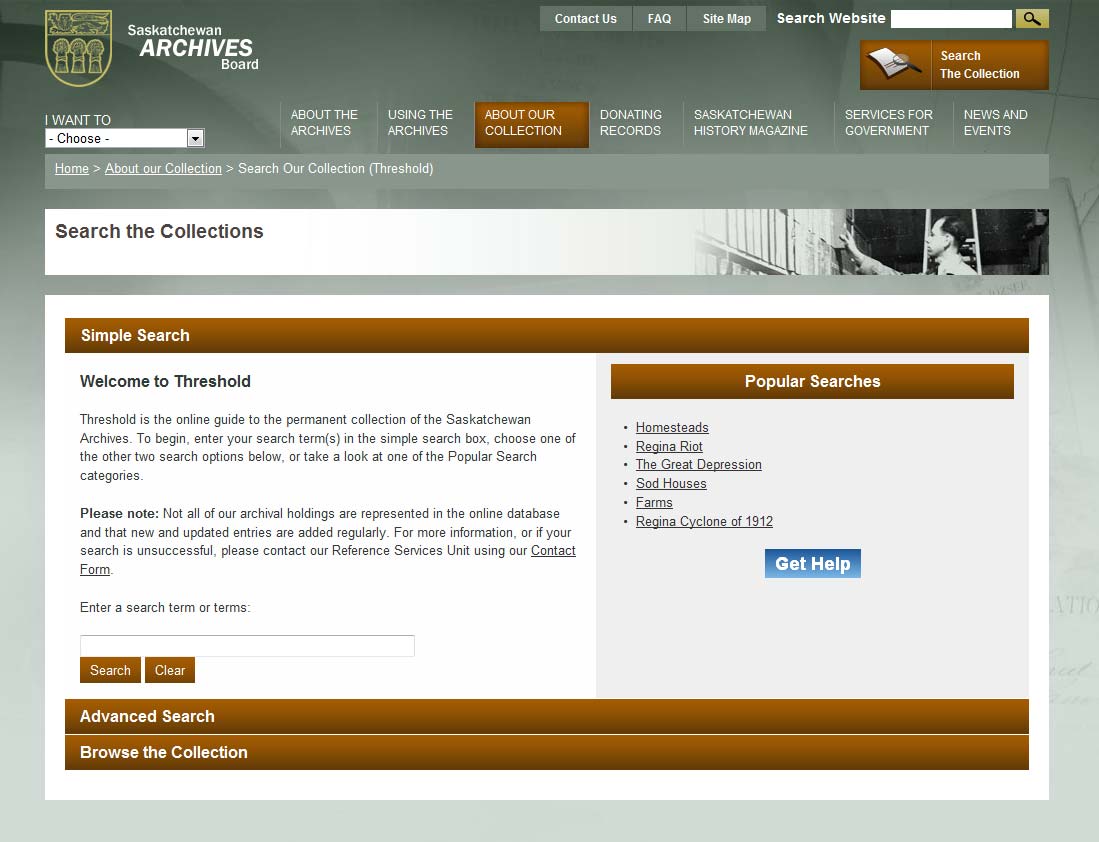 New website launch                                                                                      Threshold search screen
The Saskatchewan Archives launched a new website in 2012 which, for the first time, enabled researchers to search the Collection of the Archives online using Threshold. Since then, the Archives has been digitizing original materials from the Collection and making them available online. In 2014, the Saskatchewan Archives and Saskatchewan History Online began a multi-year project that will make full issues of historical newspapers from the Collection of the Saskatchewan Archives available on line.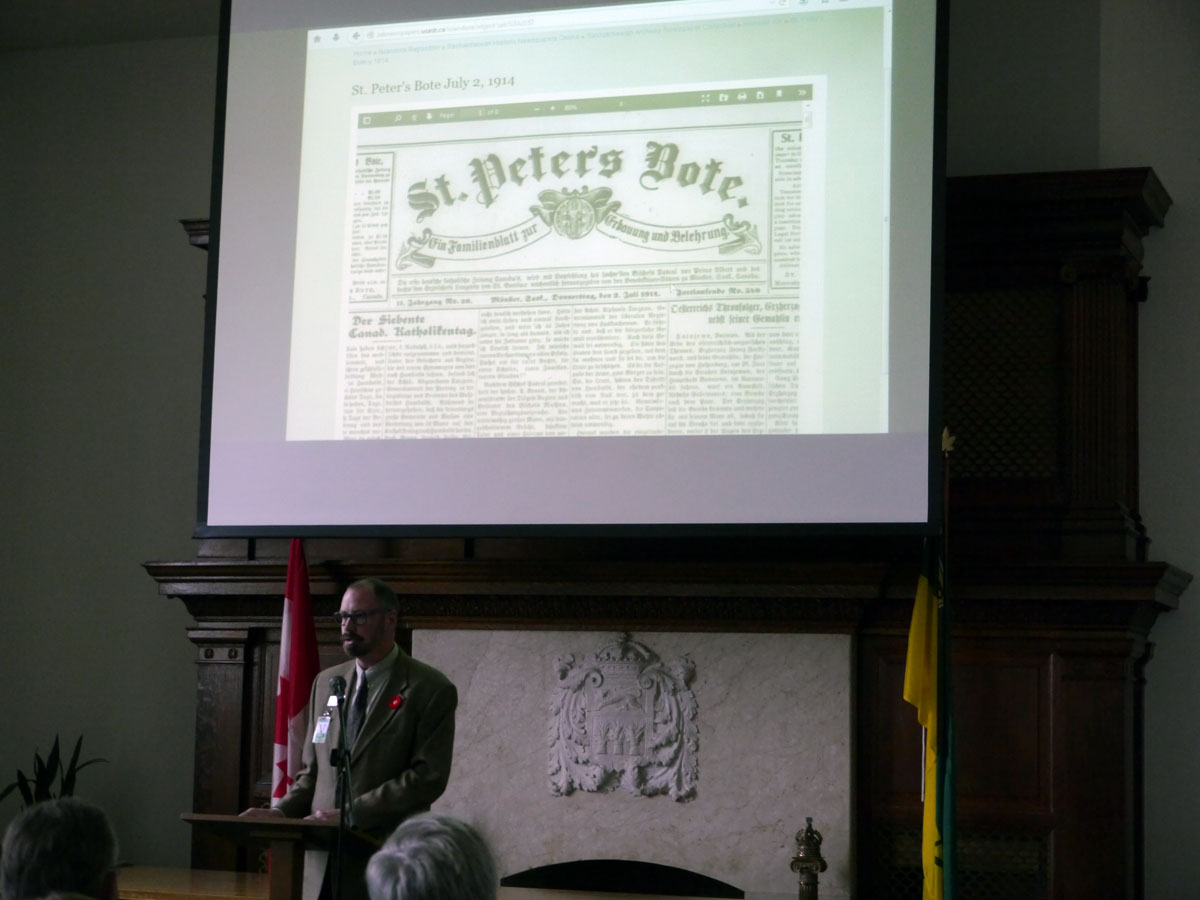 Saskatchewan Historical Newspapers Online