You are here
Home
› Archives Timeline: The Future
Archives Timeline: The Future
Looking to the future, the Saskatchewan Archives is facing some challenges. The Archives is in need of more digital and physical space to store the Collection. In addition, the Hillsdale Street location has for many years been unable to accommodate all staff resulting in multiple sites for operations in Regina. The backlog of unprocessed records continues to grow and a lack of resources has reduced the hours of public service in the reading rooms.  In addition, there are provincial government institutions that have yet to produce approved operational records systems.

Despite these challenges, the Saskatchewan Archives continues to meet its mandate. The Archives strives to improve accessibility to the Collection by making more archival records available online as well as by providing efficient service to our in person and distance clients. It acquires and preserves historical records in all formats so that they are available for future generations. The Archives also continues to work with provincial government institutions to streamline records management processes and to ensure that the historical record is preserved.

On August 24, 2015, new legislation related to the Saskatchewan Archives was proclaimed. This new act replaces The Archives Act 2004 and enables the Saskatchewan Archives to meet the challenges of tomorrow. The Archives and Public Records Management Act reflects the dual roles of archival and records management fulfilled by this institution. In addition, this Act formally changes the name of the Archives to the Provincial Archives of Saskatchewan to better reflect the role of the institution.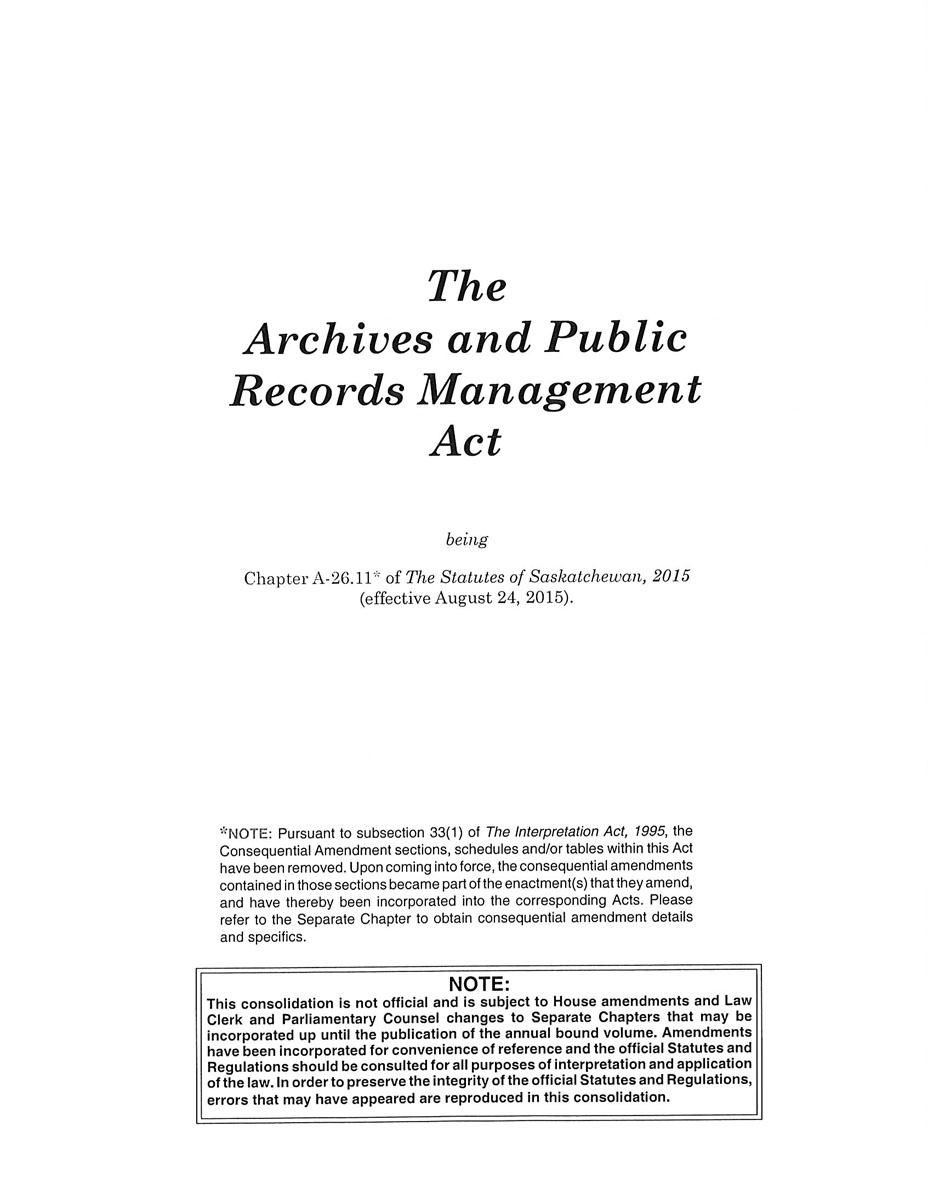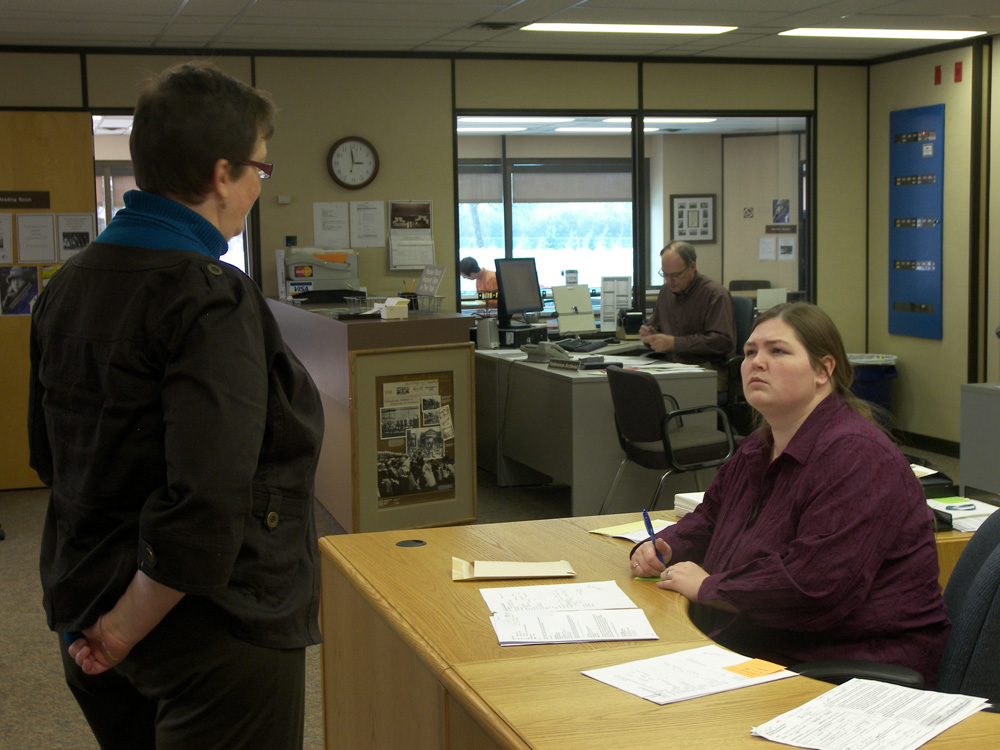 The Archives and Public Records Management Act, 2015                                          Regina reference staff