You are here
Home
› Archives Timeline: The Archives Bill
Archives Timeline: The Archives Bill
The Hon. J.H. Sturdy, Minister of Reconstruction and Rehabilitation, introduced records management legislation in the Legislature in 1945. Sturdy indicated that the purpose of the new Act was to "regularize proceedings which have been carried out in an irregular and haphazard manner for years." This new Act would ensure the preservation of historical government records.

In the weeks leading up to the introduction of the Bill in the Legislature, there was debate in the local newspapers about some of the provisions of the proposed Act, particularly those related to the location of the new provincial archives in Saskatoon under the custody of the University of Saskatchewan.

On March 22, 1945, the Archives Bill was debated in the Legislature and Sturdy defended the decision to put the archives in Saskatoon, stating that in all provinces except British Columbia, the provincial archives were located in a university city.  It was unfortunate that the capital and the university were in two different locations in Saskatchewan. Sturdy also argued that public record-keeping should be protected from any possible political influence by placing that responsibility in the hands of trained historians who could objectively evaluate and care for the records. A few days later, on March 30, 1945, the Bill was passed in the Legislature and The Archives Act became law.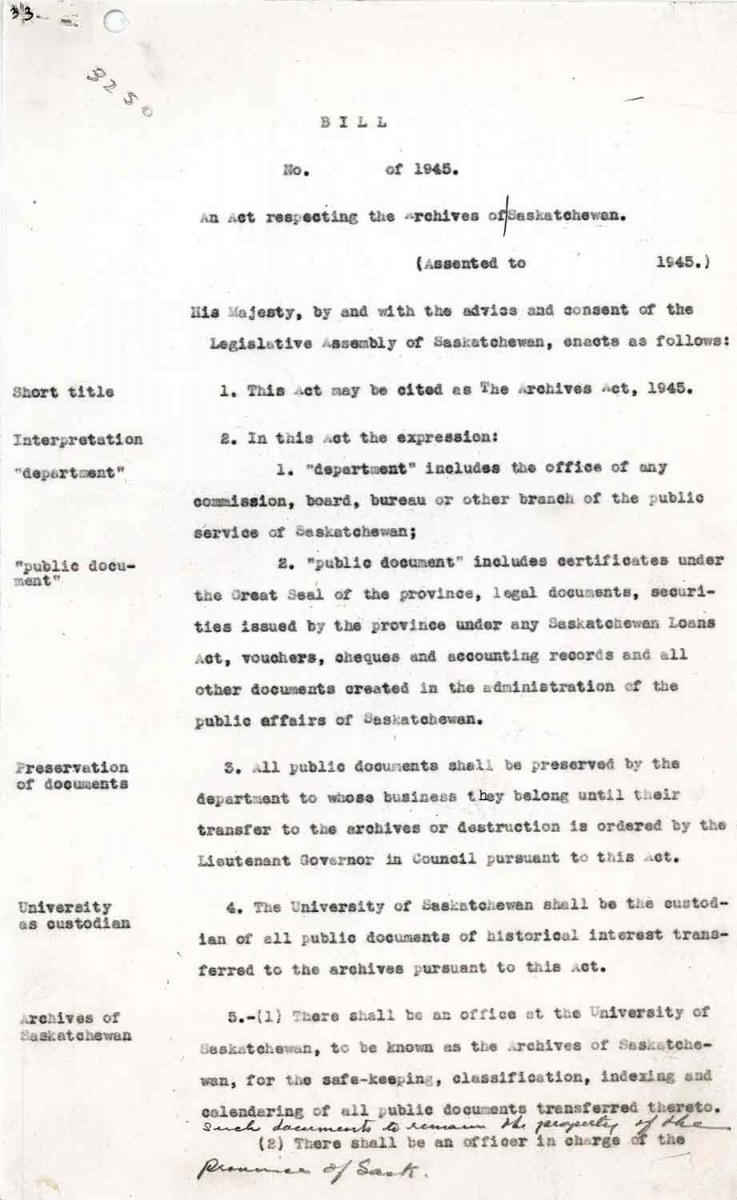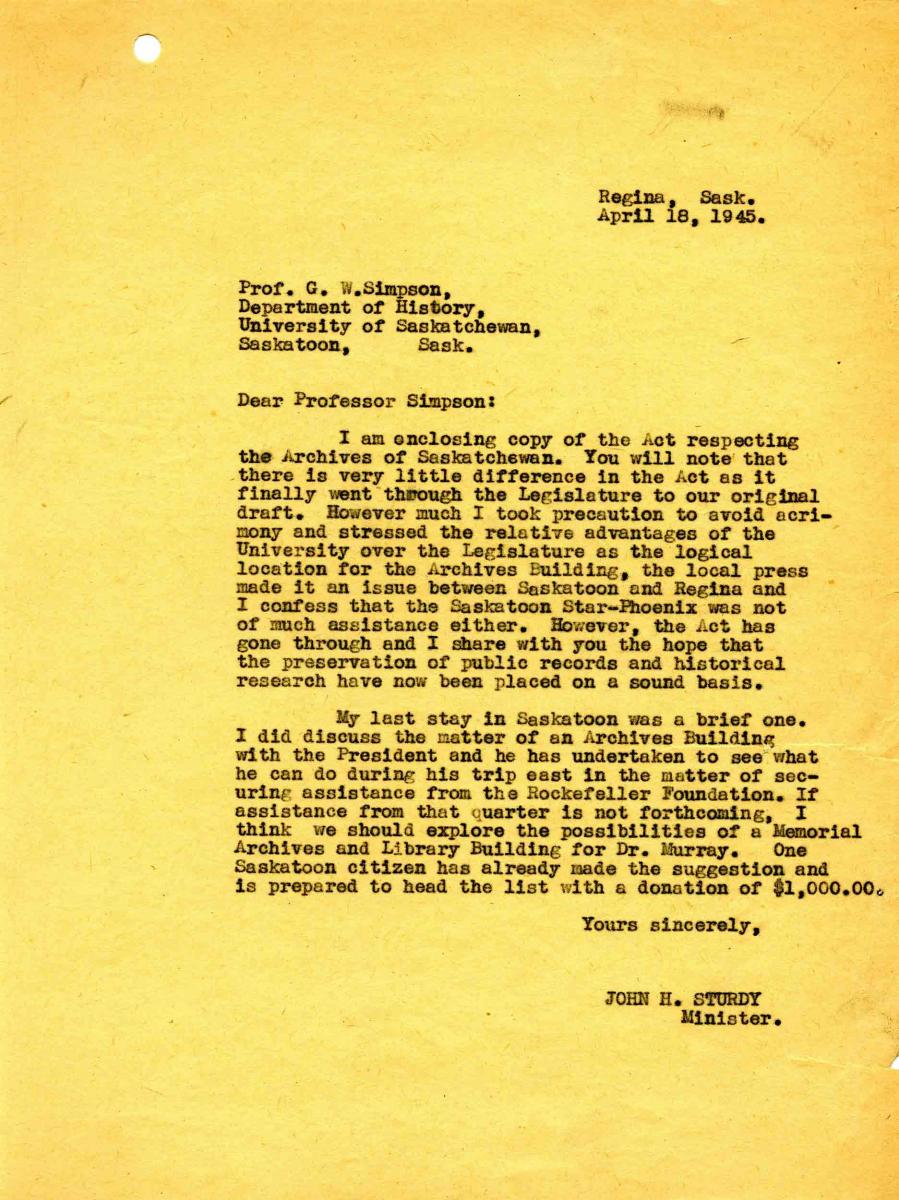 Sturdy's draft of the Archives Bill                                       A letter from Sturdy after the Archives Act had passed
SK Archives, S-M14 J.H. Sturdy fonds, file I.14 Archives