You are here
Home
› Archives Timeline: The Archives Act, 1945
Archives Timeline: The Archives Act, 1945
The Archives Act, 1945 was based on the following principles:
1. It is important to document the lives of ordinary Saskatchewan people as well as the elite.
2. All points of view must be respected and documented.
3. Politics must be removed from the appraisal, selection, and access process.
4. Only through regular scheduling, acquisition, preservation, and access of the official record could the Government of Saskatchewan and its civil service demonstrate how they had fulfilled the public trust
The Archives Act, 1945 established two repositories for inactive government records: an Archives Office, located on the University of Saskatchewan campus in Saskatoon, and the Legislative Library in Regina. The Act also created a board, to be known as the Saskatchewan Archives Board, which would oversee the management of the new archives. The Board would be a joint University and government board with five members: two members appointed by the Lieutenant Governor in Council, two members appointed by the Board of Governors of the University of Saskatchewan, and the Legislative Librarian. The Provincial Archivist would act as the Secretary to the Board. The Archives Act, 1945 also stated that no public document could be destroyed except on the recommendation of the Provincial Archivist and Legislative Librarian.

The Archives Act, 1945 also expanded the activity of the Archives beyond preserving the official records of the Government of Saskatchewan to acquiring materials from local governments, school districts, and any other private sources that had a bearing on the history of Saskatchewan.

The Archives Act, 1945 as published in the 1945-46 First Report of the Saskatchewan Archives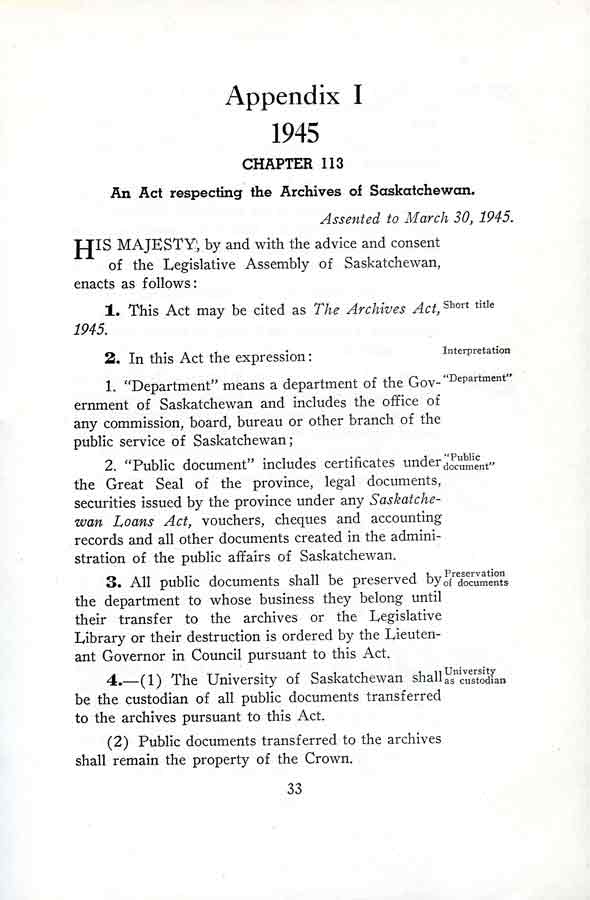 The first members of the Saskatchewan Archives Board were: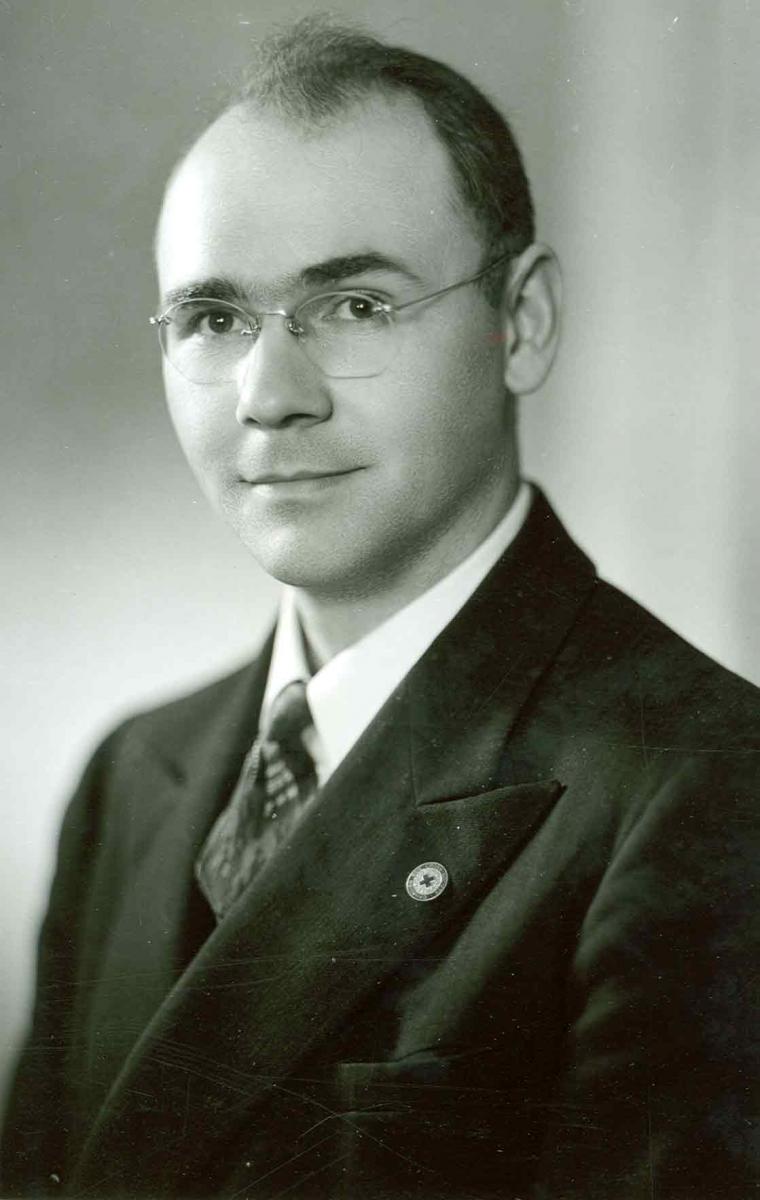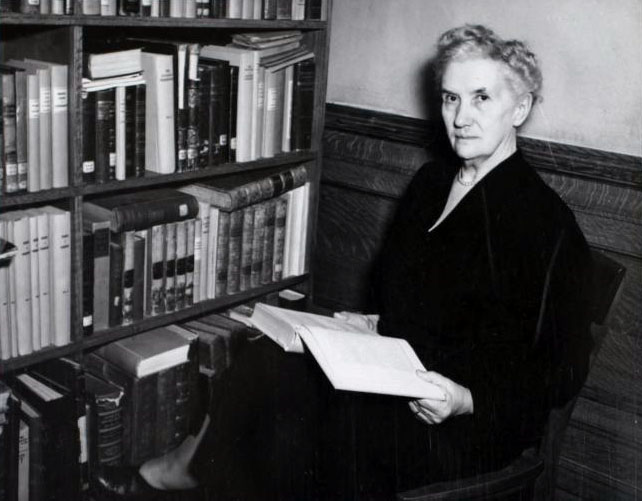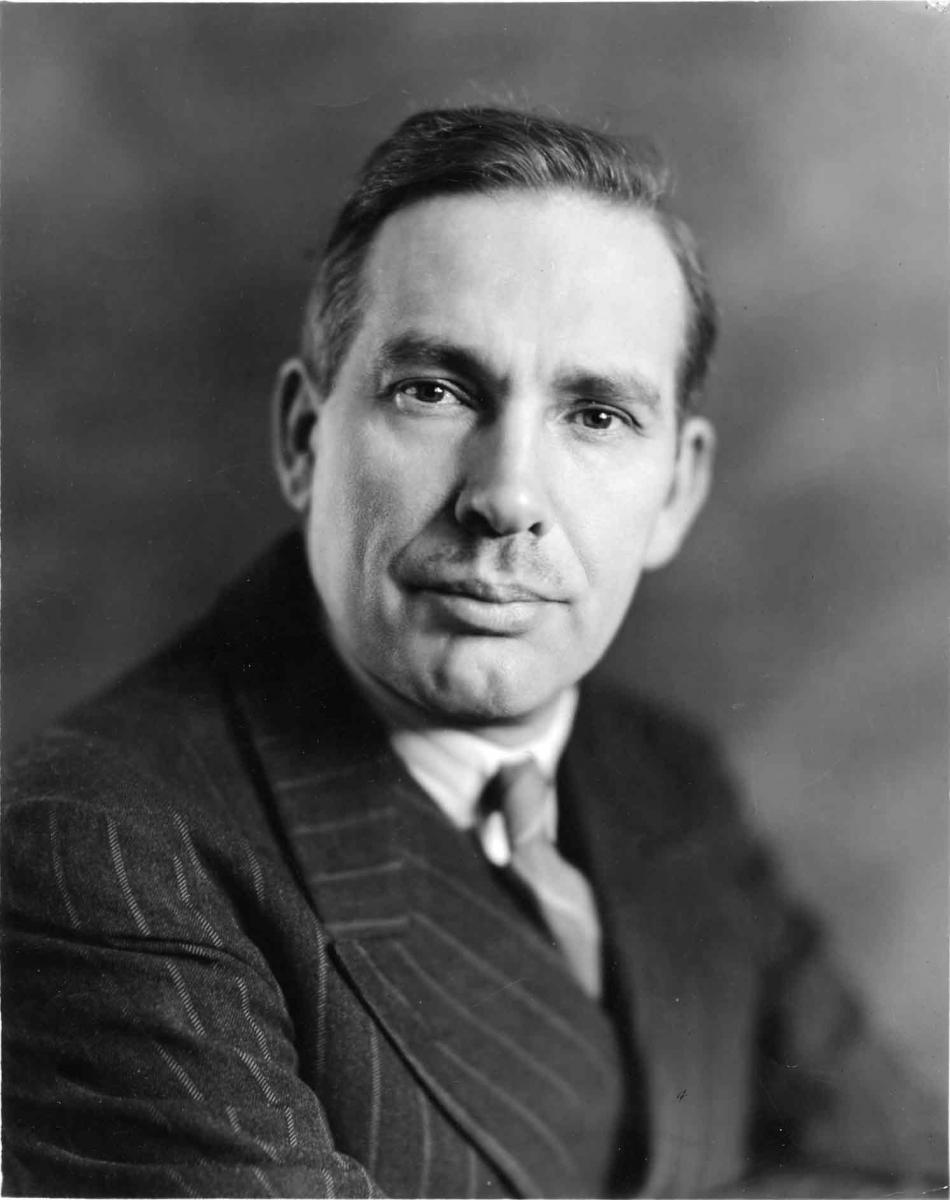 Hon. W.S. Lloyd, SK Archives Photo R-A7974            Jessie Bothwell, SK Archives Photo R-A2916-1                      Dr. G.E. Britnell, SK Archives Photo R-B2567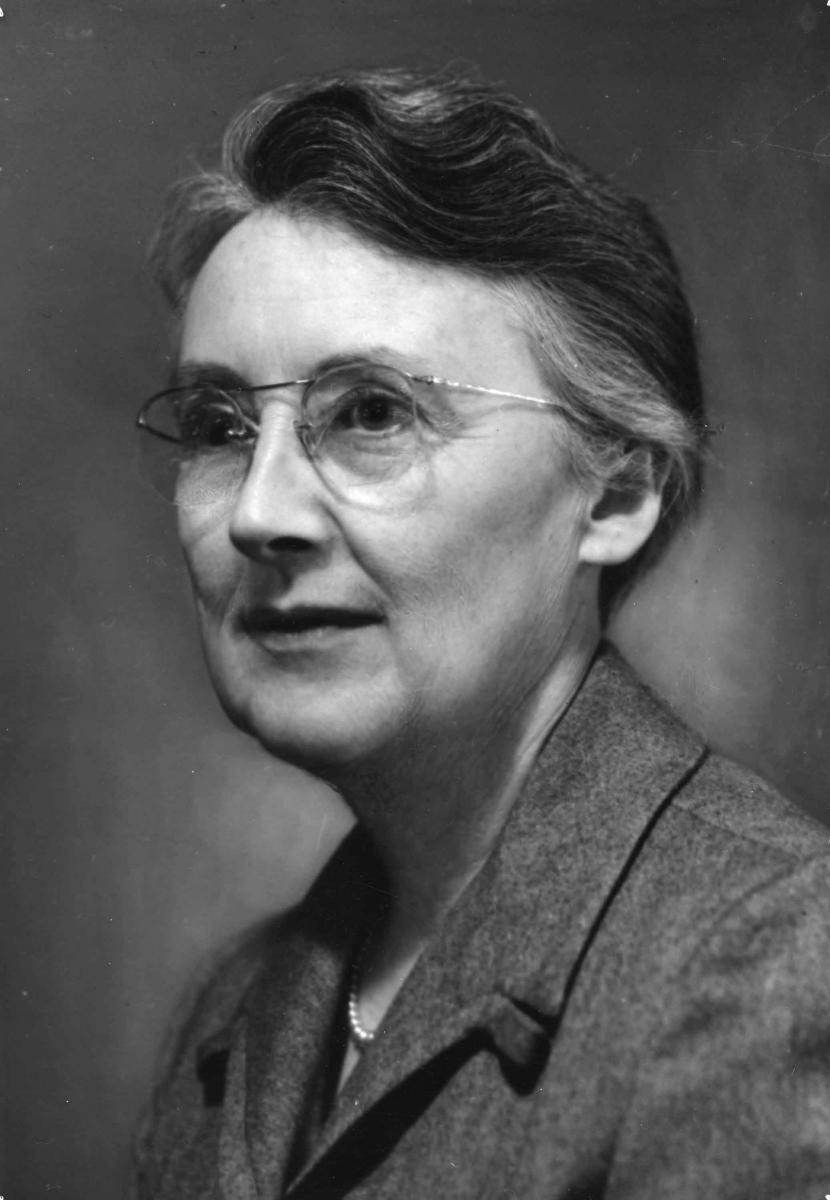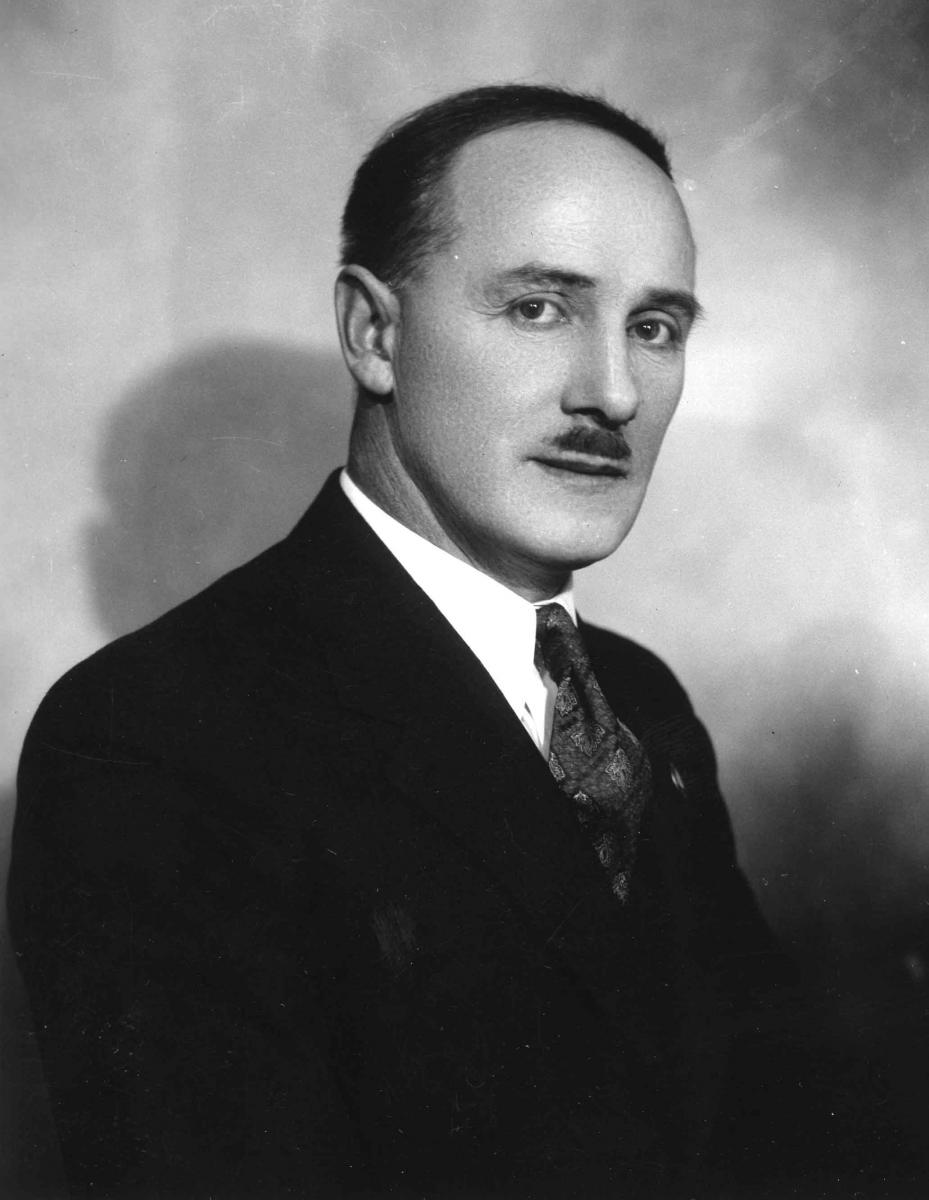 Dr. Jean Murray, SK Archives Photo R-B1396      Hon. J.H. Sturdy, SK Archives Photo R-A3422-1