You are here
Home
› Archives Timeline: Some Firsts
Archives Timeline: Some Firsts
The first meeting of the new Saskatchewan Archives Board occurred on September 19, 1945. One of the first decisions that the new Board made was to appoint a Provincial Archivist, Professor George W. Simpson, Head of the University of Saskatchewan's History Department.
By July 1946, the Saskatchewan Archives consisted of three staff members: Provincial Archivist George Simpson and two assistants: Marion Hagerman and Lewis Thomas. The Archives Office in Saskatoon was housed in the former Historical Public Records Office within the School for the Deaf in Saskatoon.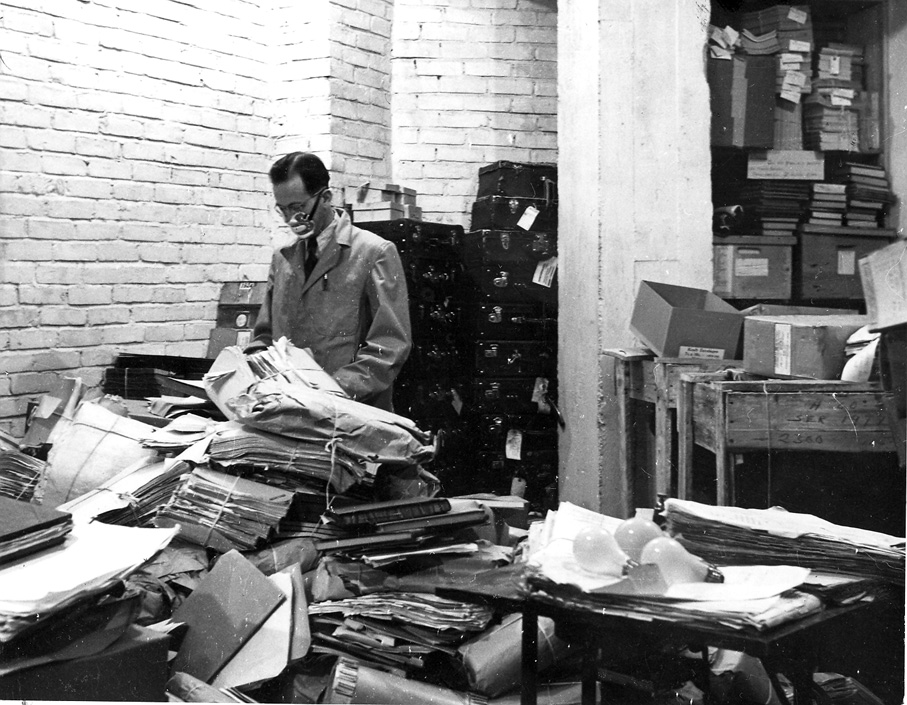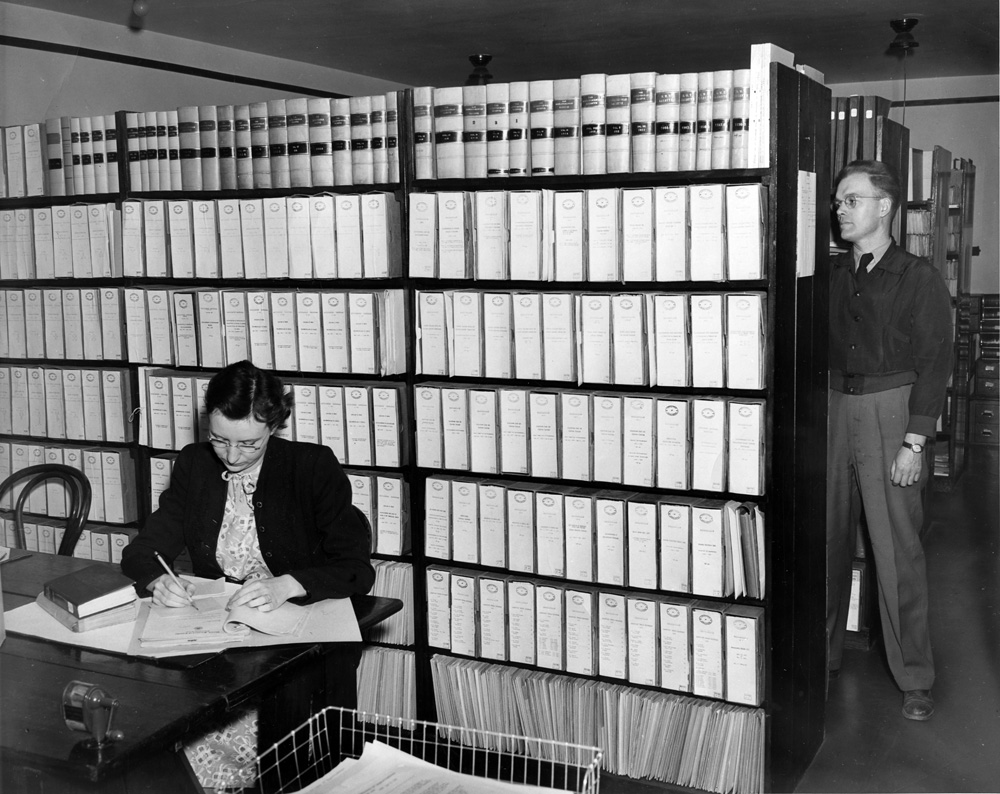 Lewis Thomas working at the Legislative Building                                                         Archives Office at the School for the Deaf         
In August 1946, Lewis Thomas was transferred from the Saskatoon office to Regina to assist with the appraisal and acquisition of records in Regina and to act as a liaison with the Legislative Library. By January 1947, the Legislative Library created an Archives Division to receive and administer government records being transferred to the Library under The Archives Act. The Archives Division had an office and vault space that was adjacent to the Legislative Library in the Legislative Building.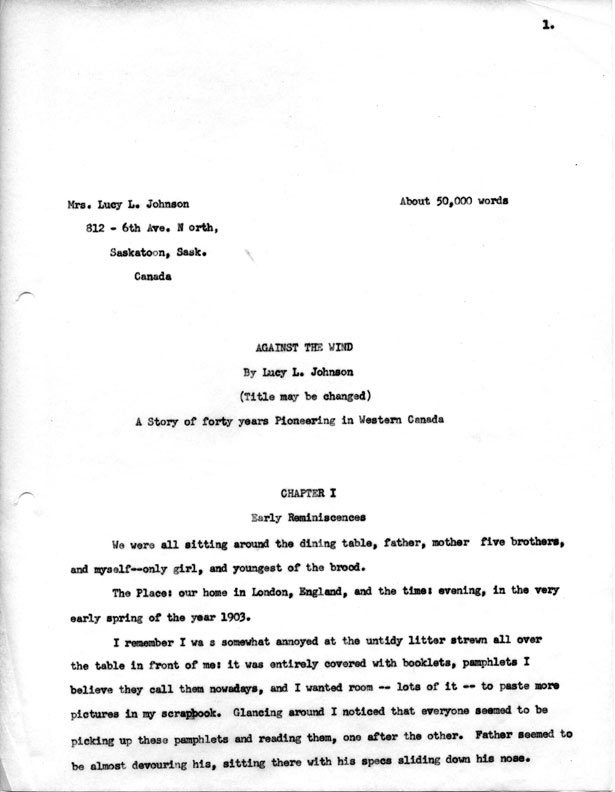 The first private records donated to the Saskatchewan Archives
were a manuscript titled "Against the Wind" by Lucy Johnson
SK Archives, R-E2878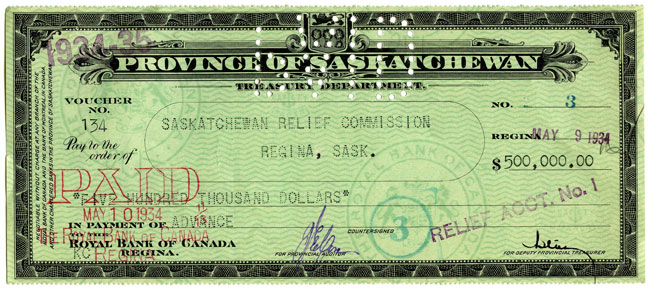 The first government records acquired by the Saskatchewan Archives
were samples of vouchers from the Treasury Department from 1934 and 1935.
SK Archives, S-Tr Treasury Department, General, file 6 Samples