You are here
Home
› Archives Timeline: Microfilm
Archives Timeline: Microfilm
In 1946, the Board approved the use of microfilm to assist in the preservation of records. The Saskatchewan Archives purchased its first two microfilm readers in that year. In addition to microfilm readers, the Saskatchewan Archives also received a Rockefeller Grant in 1948 to order a camera and equipment that would allow the Archives to create its own microfilm.  The filming of archival records began shortly after the new camera arrived. Microfilm was seen as a way to reduce the space required by paper records, to protect original records from damage, and to facilitate research on Saskatchewan history by enabling records to be available in both offices. For some collections, a microfilm copy would be placed in one office and the original records would be available in the other.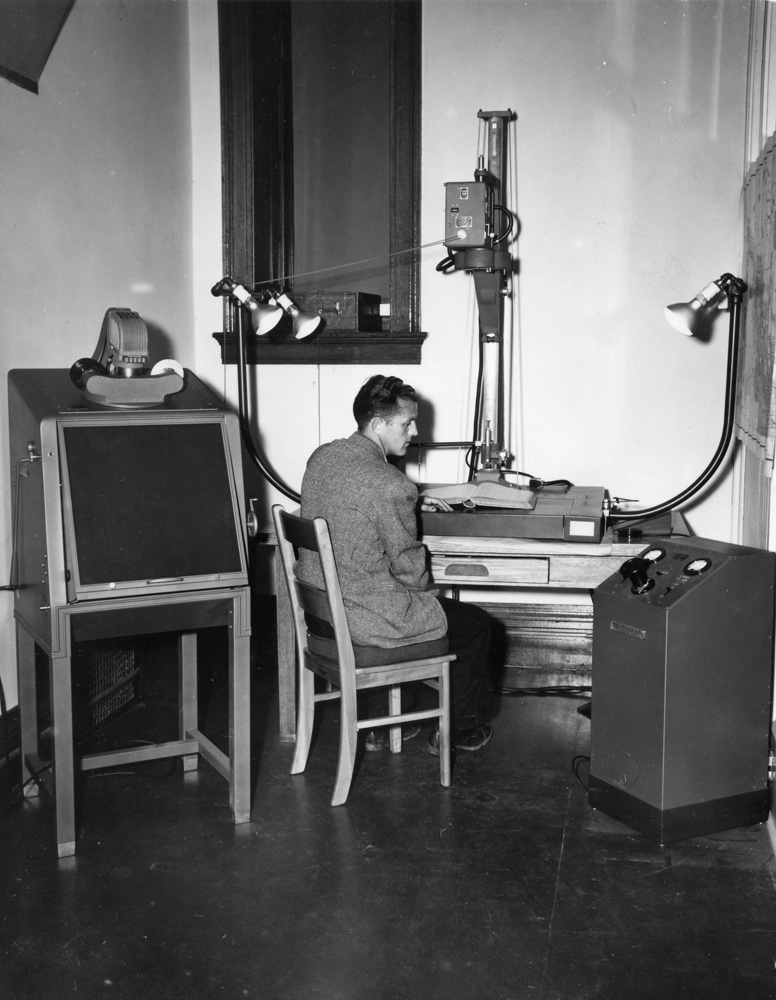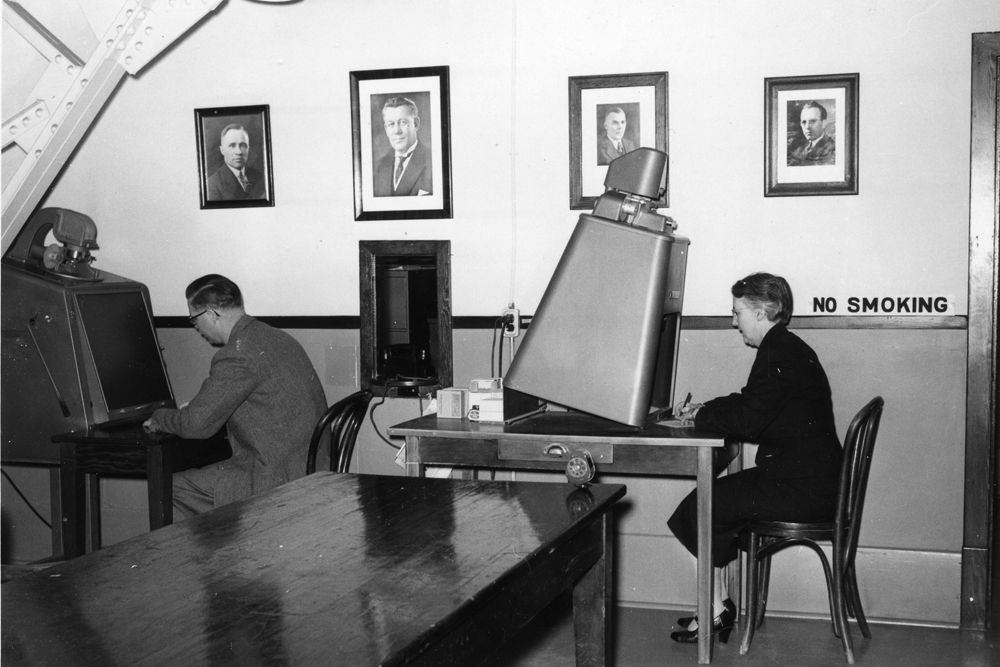 The new microfilm machine in 1948                                                                Researchers using microfilm equipment                             
With its new microfilm program in place, the Saskatchewan Archives embarked on an ambitious project to microfilm all of the historical Saskatchewan newspapers that could be located. Original newspapers deteriorate more quickly than other kinds of paper because of the poor quality of newsprint. By microfilming the newspapers, not only would the Archives save storage space but the newspapers could be preserved and accessed for many years.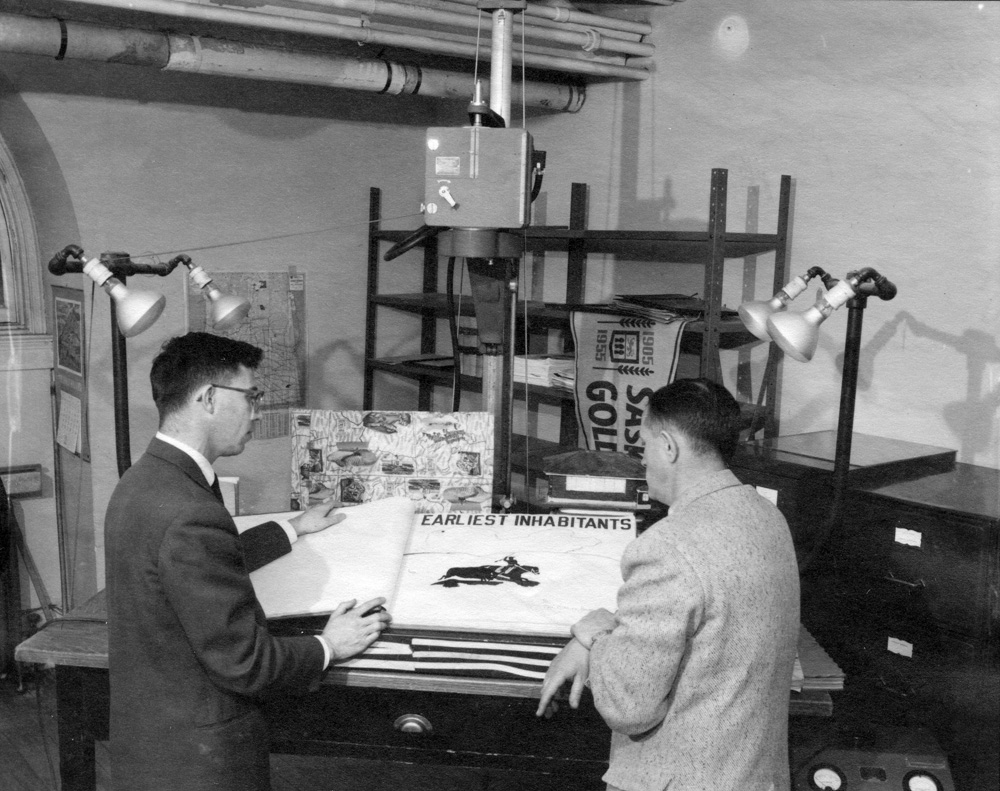 Staff with the microfilm camera in 1957