Dr. A.S. Shadd
Dr. A.S. Shadd:
One of Saskatchewan's Earliest African-Canadian Residents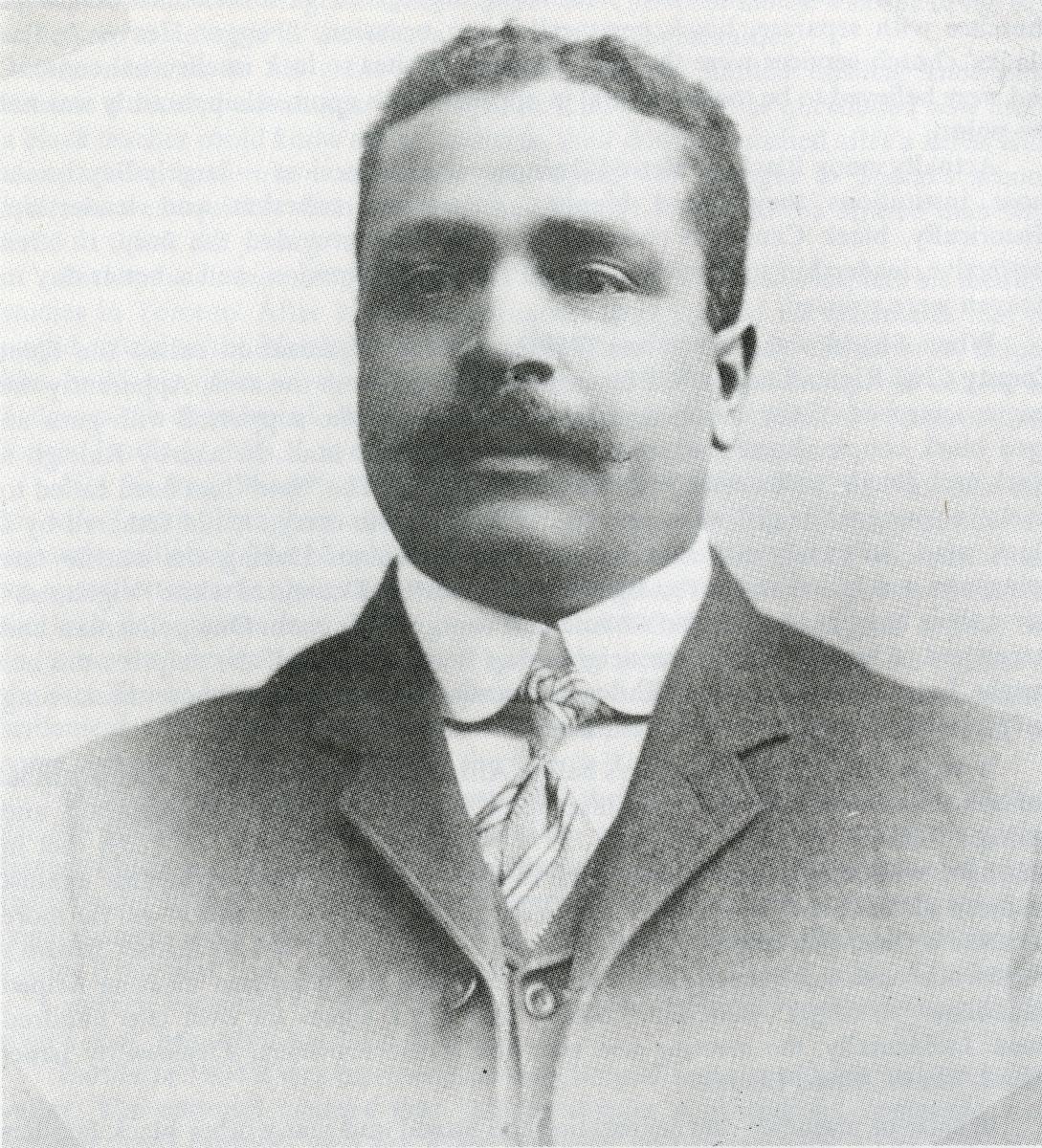 Dr. Alfred Schmitz Shadd
Original image housed in The Melfort & District Museum.
Alfred Schmitz Shadd, one of Saskatchewan's first African-Canadian residents, was a doctor, farmer, educator, journalist, and political activist among other roles.
Born in 1870 in Ontario, A. S. Shadd came from a family of prominent community activists.  He began studying medicine at the University of Toronto but temporarily withdrew from his studies for financial reasons and took a teaching post in Kinistino, NWT in 1897.  He taught for one year before returning to his studies, graduating with honours in 1898, and then returned to Kinistino as a doctor.  Dr. Shadd was well known throughout the area for his tireless dedication to his patients, eventually relocating his practise to Melfort in 1904.
Beyond his medical practise, Dr. Shadd was an active participant in his community.  He opened a pharmacy in Melfort, was instrumental in the construction of a community hospital, and was one of the first coroners in Saskatchewan.  He was an owner and editor of the Carrot River Journal from 1908-1912 and served on the Melfort town council and school board.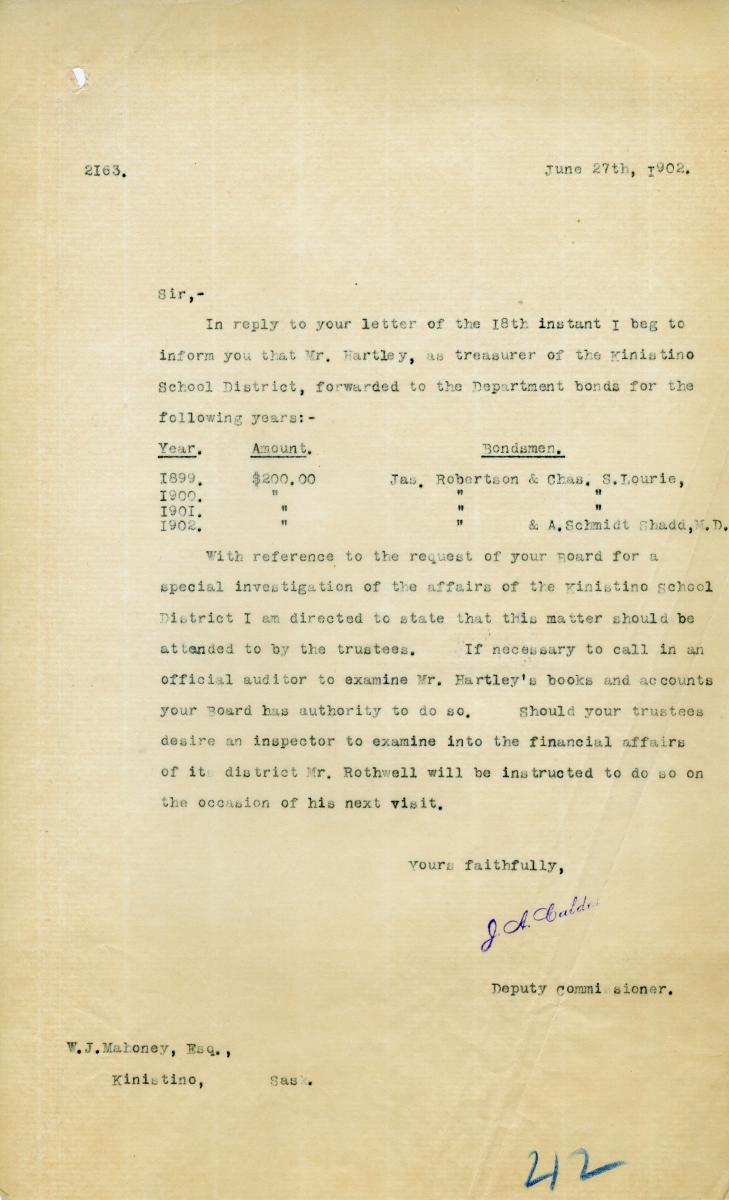 Due to his involvement in local education, Dr. Shadd's name appears in the school district files for SD #42, Kinistino.
PAS, School District Records, R-177.10/7.42.
 
Shadd also made two runs for the territorial and provincial government, first in 1902 and again in 1905.  Dr. Shadd lost both votes but his 1905 election run, in which he campaigned for Saskatchewan's first legislative assembly as part of the Provincial Rights party, was a nail-biter. Dr. Shadd lost by only 53 votes.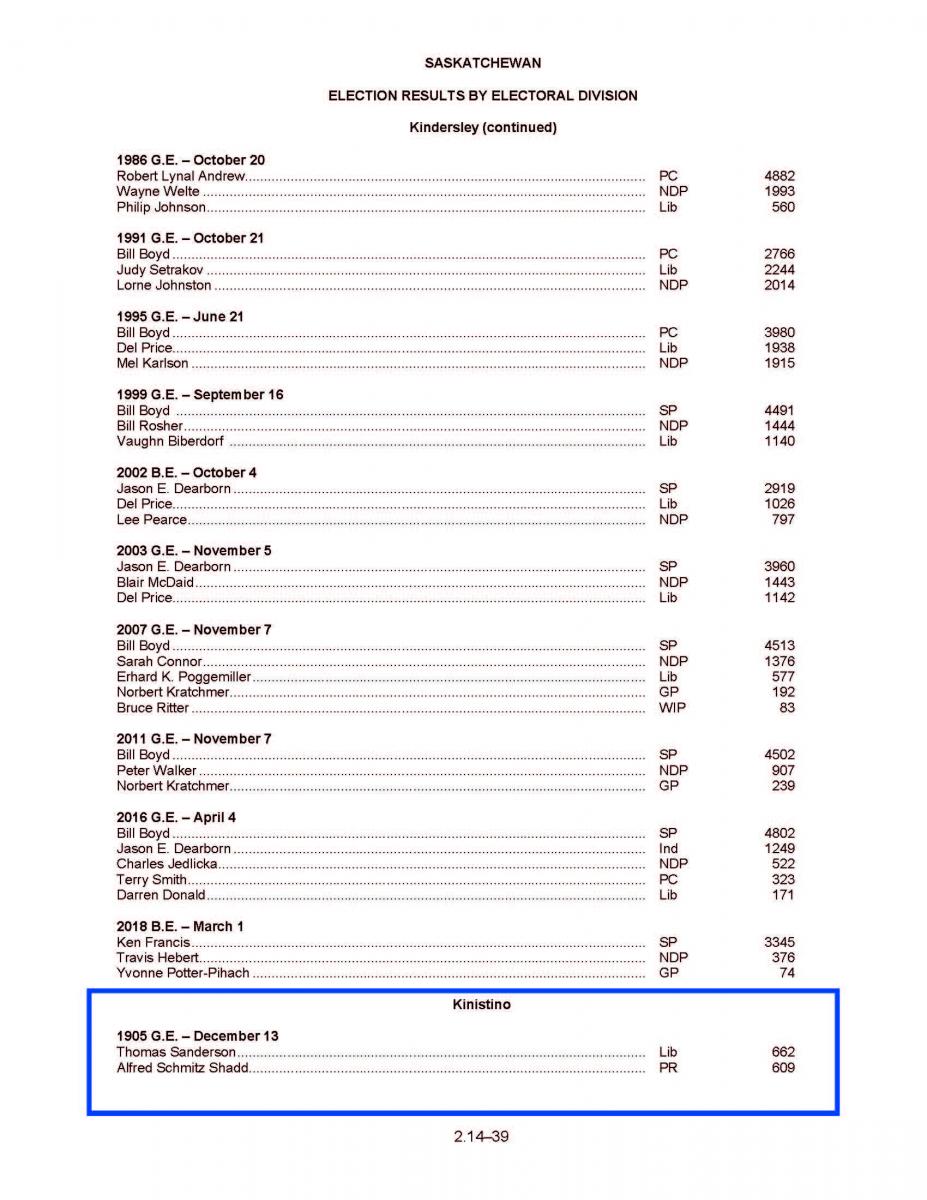 The Saskatchewan Executive & Legislative Directory, maintained by the Provincial Archives of Saskatchewan, 
contains information about every election held in the province.   This page documents Dr. Shadd's
narrow defeat when running to become the MLA for Kinistino in 1905.
 
Dr. Shadd was also an enthusiastic agriculturalist.  He took a homestead at SW-30-45-22-W2, applying for patent in 1905.  He grew the first crab-apple trees in the area and also owned a prize winning bull named Bandsman's Choice.  Ever the community organizer, Dr. Shadd founded the Melfort Agricultural Society, serving as its first president, and helped organize the local elevator company.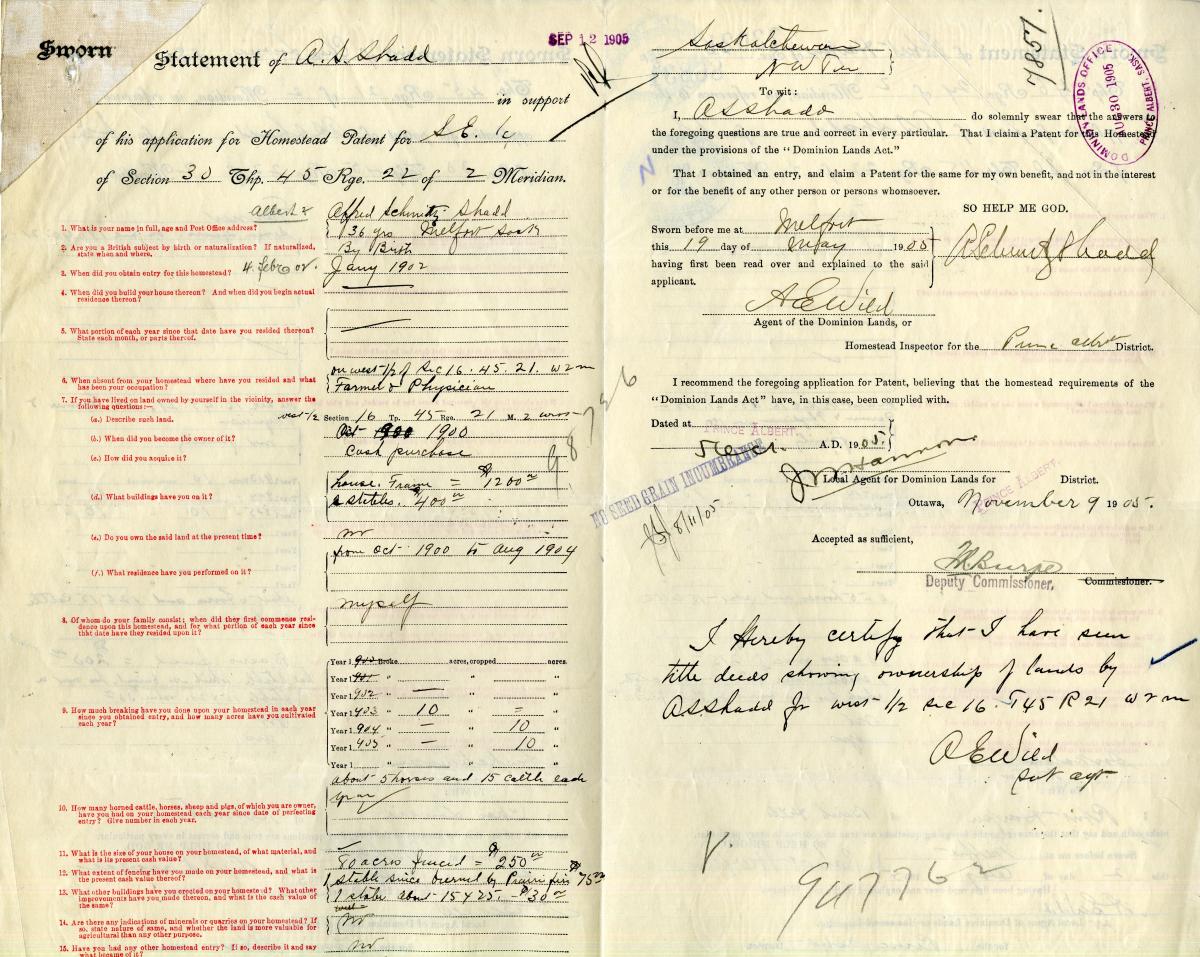 Dr. Shadd homesteaded approximately 12 km west of Kinistino. 
This document, from the homestead file related to Dr. Shadd's land, shows details about
his application for patent in 1905. At the time he had 10 acres cropped as well as 5 horses and 15 cattle.
PAS, Canada. Department of the Interior, Lands Patent Branch, Pre-1930 Homestead Files, S 42.947762
 
A pillar of his community, Dr. Shadd unfortunately passed away at age 45 due to appendicitis.  In a testament to his popularity, so many people attended the funeral that the town hall was opened as an overflow area and hundreds still couldn't fit.  In the words of Dr. Shadd's close friend Reginald Beatty, "Costly monuments have been erected in the past to men who have done far less for humanity than Dr. Shadd, but his record will be an enduring one as it is written in the hearts of his patients and friends throughout this vast district." (Quote from Memoirs of Vaughan and Melfort Pioneers, PAS, LH-38.)
Sources List:
Saskatchewan African Canadian Heritage Museum, http://sachm.org/biography/alfred-shadd/
Dictionary of Canadian Biography, http://www.biographi.ca/en/bio/shadd_alfred_schmitz_14E.html
The Canadian Encyclopedia, https://www.thecanadianencyclopedia.ca/en/article/alfred-schmitz-shadd
Memoirs of Vaughan and Melfort Pioneers, PAS, LH-38.
Saskatchewan Homestead File, PAS, S 42.947762.
PAS Website, Saskatchewan Executive and Legislative Directory

, 

Elections Results by Electoral Division.
"Doc Shadd," Saskatchewan History, PAS, PI-81-30.2 (1).
School District Records, PAS, R-177.10/7.42.