The Spanish Flu in Saskatchewan
The Spanish Flu in Saskatchewan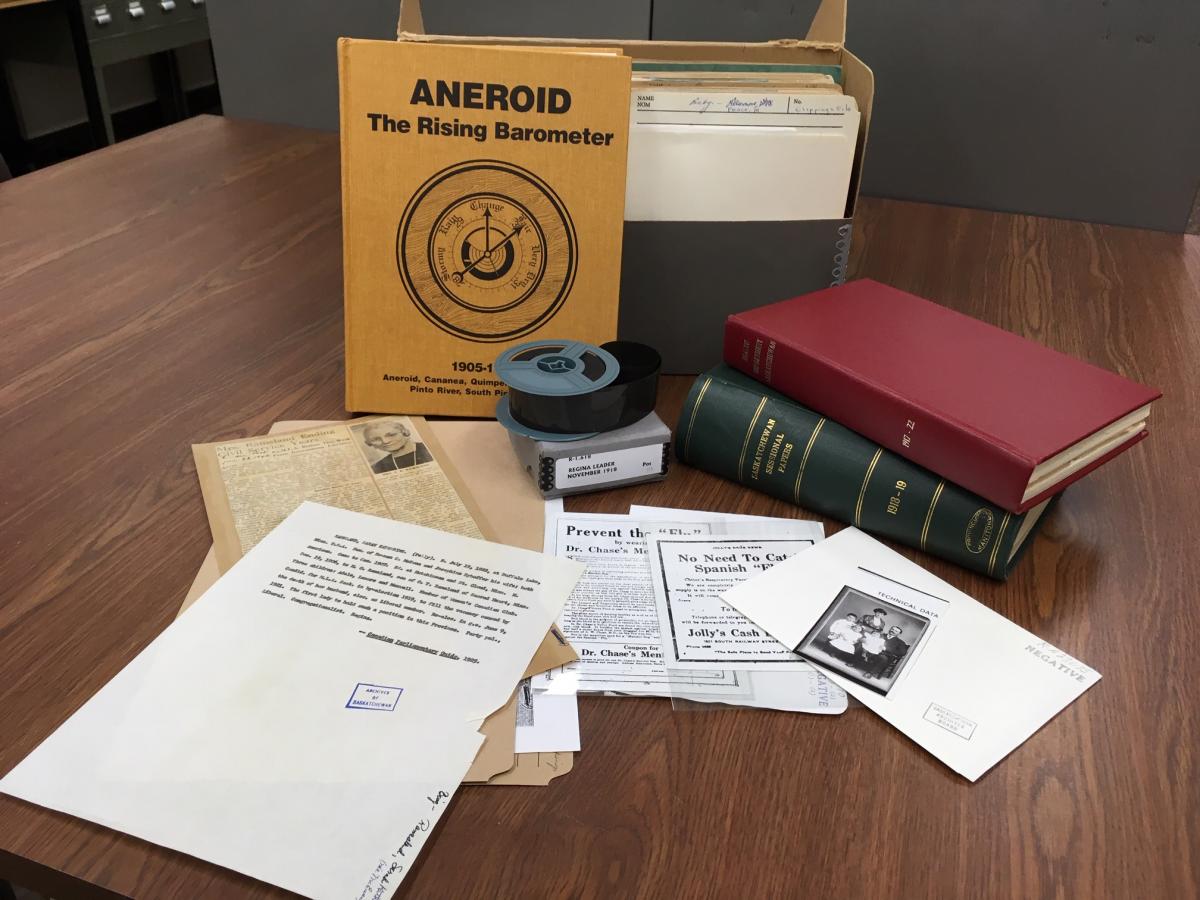 As the First World War was coming to an end in 1918, the Spanish Flu epidemic was running rampant across the globe. Influenza killed more people worldwide in less than two years than the war did in five. It's estimated that 20 million people died from the Spanish Flu worldwide, while an estimated 17 million people were killed during the Great War. In Canada 50,000 people died of the Spanish Flu, of which 5,000 were from Saskatchewan. Although the Spanish Flu took so many lives, it was overshadowed by the end of the First World War, which was concluding around the same time as the peak of the epidemic.
The first cases of what would come to be referred to as the 'Spanish Flu' were reported on the Western Front in early 1918. Recent evidence suggests that the flu epidemic may have originated in rear areas along the Western Front but, due to censorship it was not covered by the press until the disease took hold in neutral Spain. The first wave of what then came to be known as the "Spanish Flu" spread across the globe during the spring and summer of 1918, but it was the second wave of the flu that spread in the fall that would prove far more deadly.
The Spanish Flu was causing concern in Saskatchewan as soldiers returned from the front. The first public mention of the disease was in the October 1, 1918 issue of the Regina Leader. The first case of the flu occurred later in October and the disease continued to spread over the next three months, with the peak of deaths occurring in mid-November 1918.
Unlike many other diseases that strike the very young and the very old, the Spanish Flu largely affected people between the ages of 20 and 40 years old. Once infected, many victims died within 24 hours, although deaths seemed to be most common on the tenth day of illness. Hotels and schools were converted into makeshift hospitals to accommodate the overflow of patients.  People were discouraged from holding meetings or attending public events.  Schools, theatres and public buildings were closed until the end of the epidemic.
While the Spanish Flu had a major effect upon Saskatchewan, there is no single large archival collection to tell the story of this disease's impact upon the province. This exhibit pieces together several different archival sources to show how the epidemic affected the province. It is a good example of the diverse nature of archival records and archival research.
Archival Sources:
Saskatchewan's first female MLA
Cliquez ici pour obtenir la version française de cette exposition.