Saskatchewan in Bloom: Horticulture in Saskatchewan
With spring well-underway and gardening more popular than ever, the Provincial Archives of Saskatchewan has assembled some of our favourite horticulture photographs.  As people turn to gardening for a relaxing and rejuvenating activity, they may enjoy viewing the different ways people explored gardening in the past.  From a source of food to a patriotic duty, horticulture has helped shape the history of our Province.  Gardens have always nourished the physical and mental health of Saskatchewanians; from a tasty vegetable patch to the timelessness of a flower in bloom.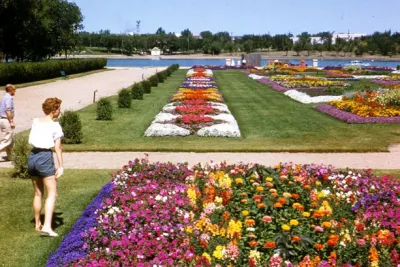 Horticulture was important to early settlers as a source of food and revenue.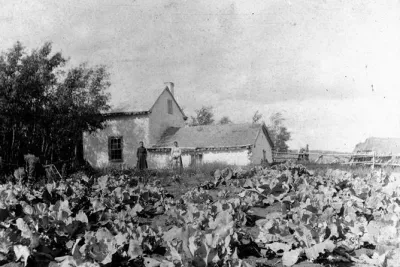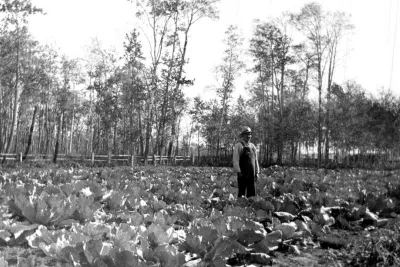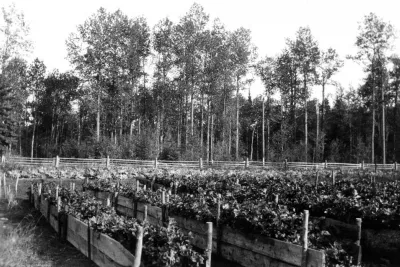 Early 1900s Prairie Vegetable Gardens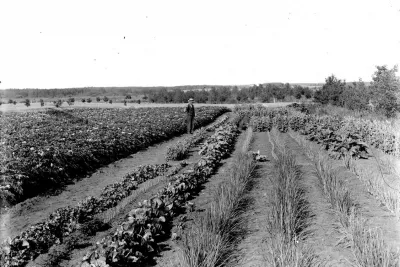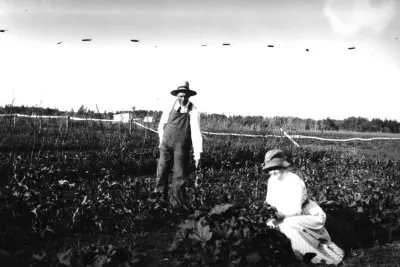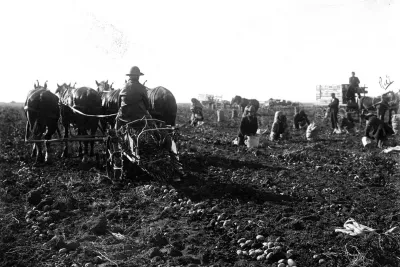 Gardens also provided entertainment and friendly competition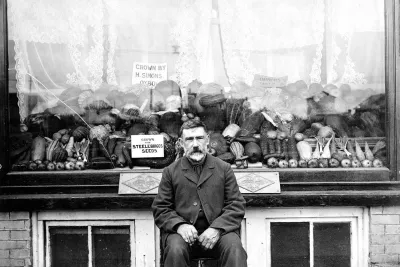 Garden-themed postcards from Lanigan
Gardening could also be a family affair. Along with two garden-themed postcards from Lanigan, we feature images of two children working in their family gardens.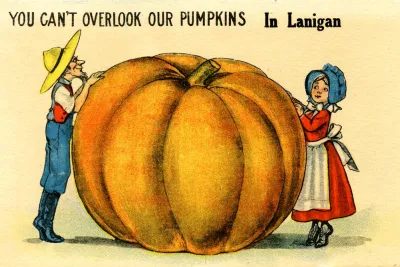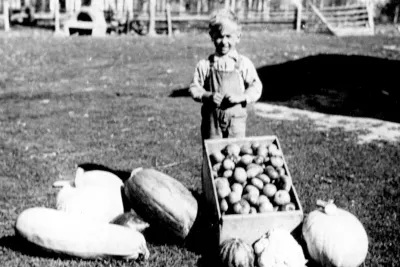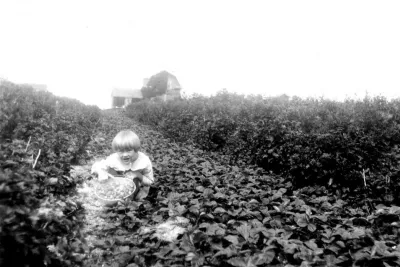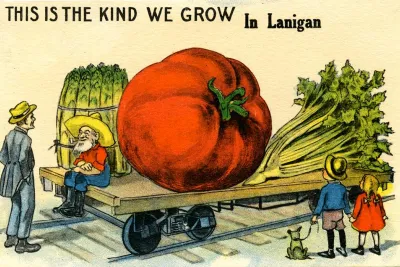 The Department of Agriculture created posters to inform about horticultural threats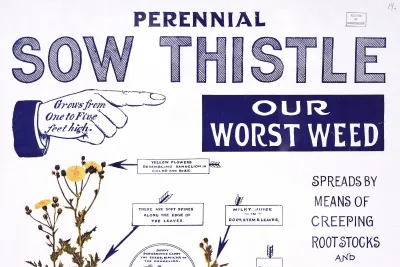 Horticulture was also used by schools for educating students and providing practical skills.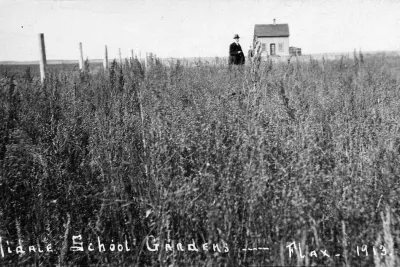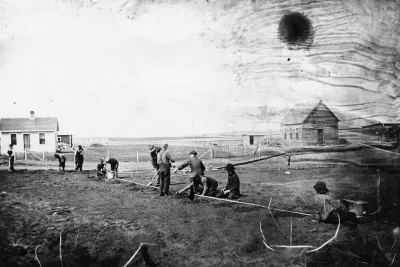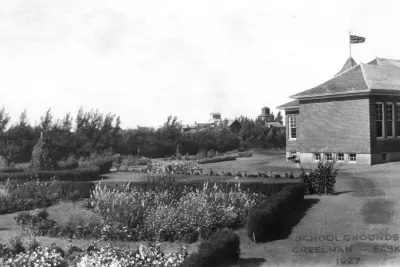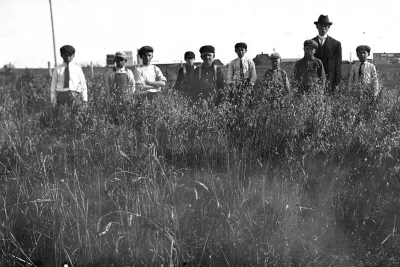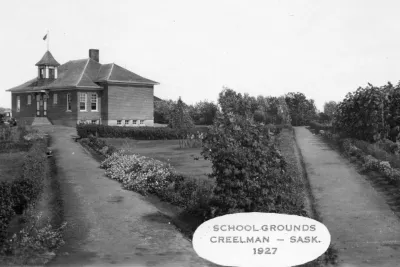 Hospital Gardens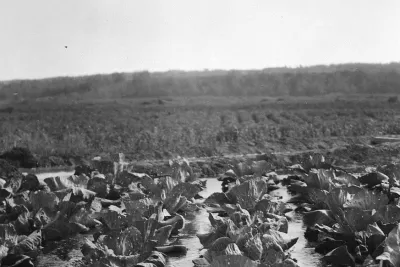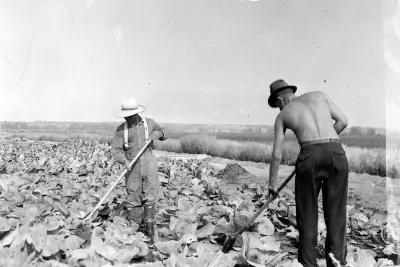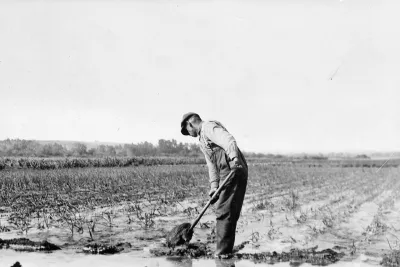 "Victory Gardens"
While horticulture was originally practised for practical and educational purposes, it also became a patriotic endeavor. These "Victory Gardens" were popularized during World War One as a way to lessen supply strains for the war effort.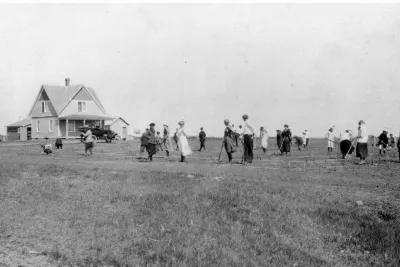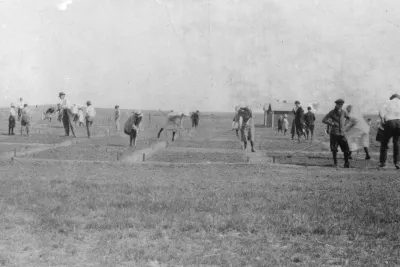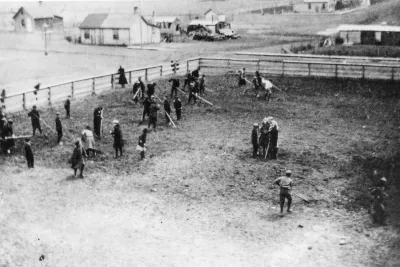 Prairie Lily
Adopted as the floral emblem of Saskatchewan in 1941, the Prairie Lily grows across large sections of the province and is protected from picking, digging, or destruction by provincial law.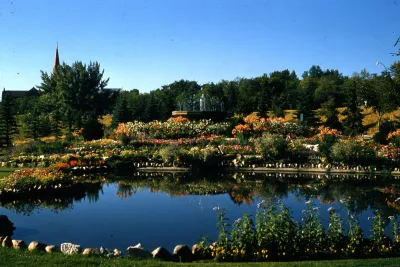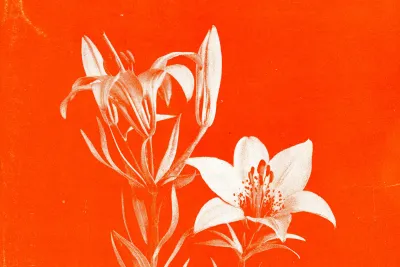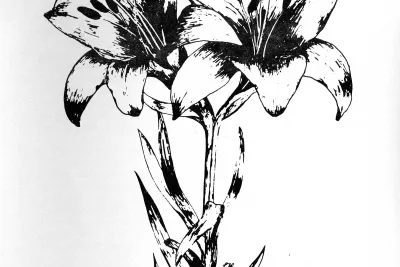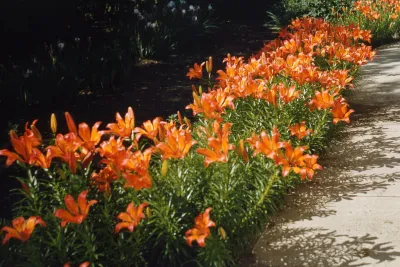 Post World War One
With the end of the World Wars, gardening continued as a civic and patriotic duty. Rather than helping feed troops, however, it now had the goal of improving cities and civic life.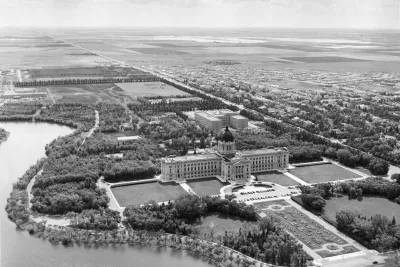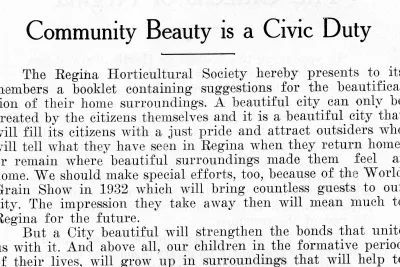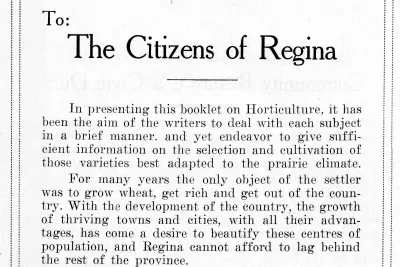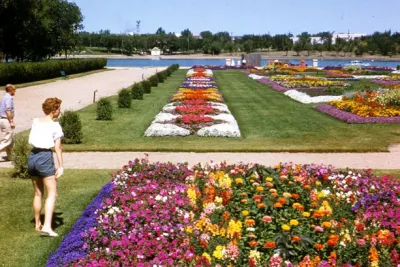 Urban Gardens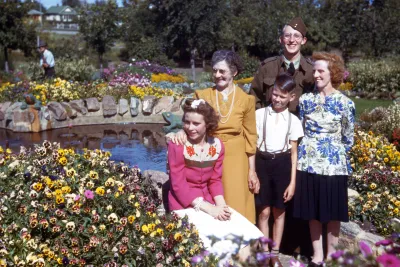 To conclude, please enjoy the first episode of It's Your Yard, a five-part series created by Minds Eye Entertainment in 1995.  Hosted by Dale Simmons and filmed in the prairies, the series shows how to design and create water-conscious yards and gardens.