Location

 Find out how to contact us, and visit our location by seeing the information below.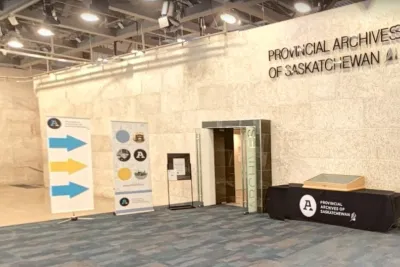 Address
Hours
Monday to Friday
10 am to 12:30 pm and 1:30 to 4 pm
Closed statutory and civic holidays
Buses
Mailing Address
Provincial Archives of Saskatchewan
P.O. Box 1665
REGINA SK S4P 3C6
Contact Us
Accessibility
Ground level wheelchair access is available.
Reading Room
Parking
Language Services
French language services are available where resources allow.