Donate Records
Thinking of Donating Records to the Provincial Archives?
See our Frequently Asked Questions for more information on the donation process, if you have specific questions about a potential donation, and to learn about the type of records that the Archives accepts. 
Please complete and submit our Donation of Records Enquiry form to help us determine if your material meets our collection criteria. 
An Appraisal Archivist will be pleased to contact you upon receipt of the form.
 
Do not drop off records at the Archives unless you have been requested to do so by an Appraisal Archivist.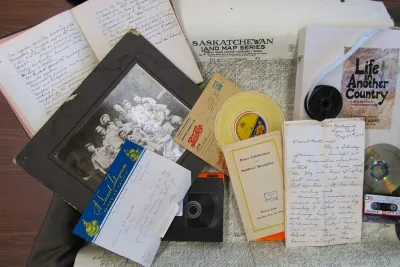 Learn more about our donation process by visiting these pages: