Grade 8: Residential Schools, Culture, and Identity
Using this learning package, students will consider the role that education has played and continues to play in the enculturation of Canadian children.  
Student activities will include a School Culture Walk and the analysis of two sets of photographs from the Permanent Collection of the Provincial Archives of Saskatchewan:  one set depicting children in a traditional Indigenous setting; the other set depicting children in Residential Schools.  
Students will be asked to make inferences about the cultural identities of the children in the photographs, to consider the impact from attending Residential School on the cultural development of pupils who had no contact with their parents or home communities for months or even years, and will corroborate those inferences by watching video accounts made by Residential School survivors.  
What lessons have the Residential Schools taught us about culture and identity?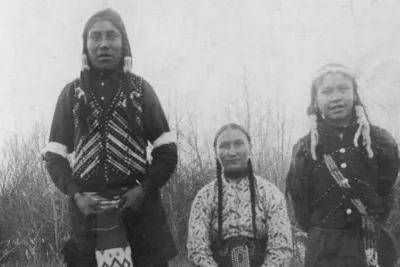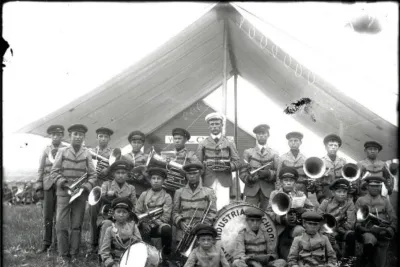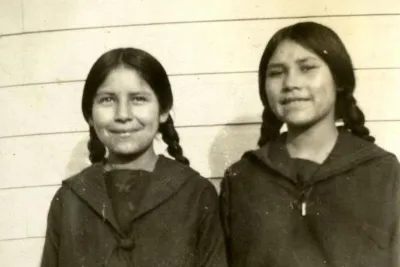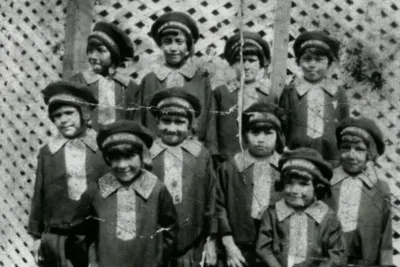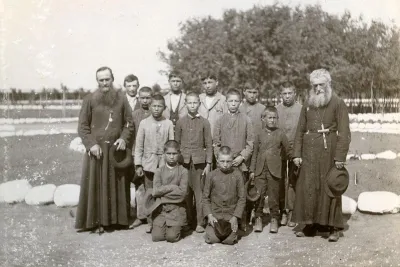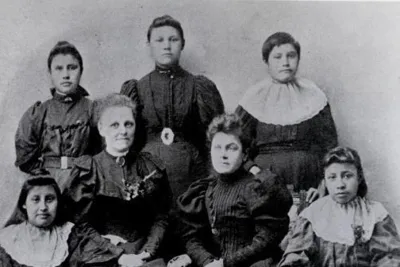 Curriculum
Curriculum Objective
IN8.1: Investigate the meaning of culture and the origins of Canadian culture diversity.

Citizenship Education Enquiry:
Life Long Learning Citizens 8:  What responsibilities does living in a multi-cultural society place on your identity?  On your citizenship? (LLC8, pp. 9-15)

Treaty Education Outcomes:
SI8: Spirit & Intent of Treaties:  Assess the impact residential schools have on First Nations communities.
Historical Thinking Concepts:

Evidence – How do we know what we know about the past?
Guidepost 1: History is interpretation based on inferences made from primary sources. Primary sources can be accounts but they can also be traces, relics or records.

Cause and Consequence – Why do events happen and what are their impacts?
Guidepost 3: Events result from the interplay of two types of factors: 1. historical actors who are people (individuals or groups) who take actions that cause historical events and 2. the social, political, economic,  environmental and cultural conditions within which the actors operate.