Municipal Records
Records of rural municipalities, villages, towns and cities may be very helpful to those tracing their ancestry.
Assessment and tax rolls, municipal maps, and voters lists may help to place an individual or a family in a certain place at a certain time. They may help determine the legal land description of parcels of land once owned by a member of the family, and may give some indication of the extent and value of real property owned by the family member.

If the municipality operates a cemetery for the community, the municipal office may have records relating to burial locations and sales of cemetery plots.

Municipal clerks may know family members still living in the area or may be able to suggest a local historical society which could be contacted for other genealogical information within the community.

Records from a number of rural municipalities have also been preserved in the original format or on a microfilm copy at the Provincial Archives. The extent and type of records available varies from one municipality to another.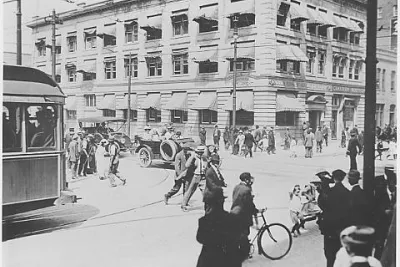 Records Available at Other Sources

 
A number of cities and towns in Saskatchewan have established archives and heritage centres, which are accessible to the public. Links to these institutions, as well as to other Saskatchewan repositories, may be found at MemorySask. 

Incorporation Records, Department of Municipal Affairs
The Provincial Archives has municipal corporation files created by the
Department of Municipal Affairs, dating back to the 1890s.

These files relate to the incorporation of rural municipalities, villages,
towns and cities in the province.
Lists of petitioners asking the Minister for incorporation:
In the case of rural municipalities, each petitioner was required to
give the legal land description of his home farm.
For urban municipalities, each petitioner had to state an occupation
and often provided the legal description of their lot.
Special municipal census records: Beginning in 1914, legislation
required that a census be taken in hamlets that were petitioning for
incorporation as a village. The census included the name and
address of every resident. 

United Farmers of Canada (Saskatchewan Section)
Enrolment Lists
Another potentially valuable source to the genealogist is a series of files in the records of the United Farmers of Canada (Saskatchewan Section) (UFC) at the Provincial Archives. Legislation passed in 1940 allowed councils of rural municipalities to enroll all resident farmers as members of the UFC using voters lists (the legislation was repealed in 1950). For those rural municipalities that did enroll under this plan, voters lists are on file in the UFC records at the Provincial Archives, providing the name and legal land description of residence for all voters in the municipality.