Beyond the Archives

The Provincial Archives is a major resource centre for family history research related to Saskatchewan families. However, many other organizations and sources can help inform your search.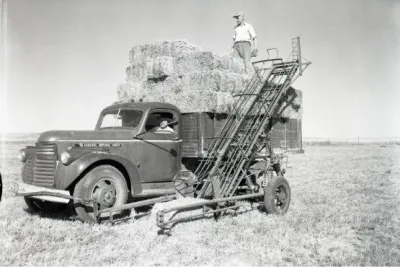 Tips for Contacting Organizations for Information
Be brief and specific
When writing to an archives or to a public records office, keep the message short and to the point. A specific request may be researched and answered quickly.

Other correspondence
Mention any other correspondence or requests that may have been sent, to avoid duplicating work, and mention any sources which you have consulted.
Be professional
Use proper writing etiquette when composing your correspondence. Be sure to include your contact information. Enquiries from anonymous senders may not be taken seriously.

Library and Archives Canada: Genealogy and family history
This site provides access to both indexes and records online through Library and Archives Canada.
Other Canadian genealogy links and resources available on the LAC website.
Saskatchewan Genealogical Society
The Saskatchewan Genealogical Society (SGS) was formed in 1969 by a group of people interested in promoting the study of family history, preserving heritage documents and collecting materials for the study of this discipline. Today the Society has branches throughout the province and members scattered throughout the world, the largest genealogical lending library in Canada and a professional certification program.
Two excellent research tools, Tracing Your Ancestors in Saskatchewan: A Guide to the Records and How to Use Them, and Tracing Your Aboriginal Ancestors in the Prairie Provinces, are available for purchase from the Society. These publications contain comprehensive reviews of genealogical sources, and are highly recommended for novice and experienced family historians alike.
Other Genealogical and Historical Societies