Documentary Evidence
The documents listed on this page relate to the Estevan Riot and to labour unrest in the Bienfait and Estevan coal fields in 1931.
Click below to download all the documentary evidence or scroll down to download individually.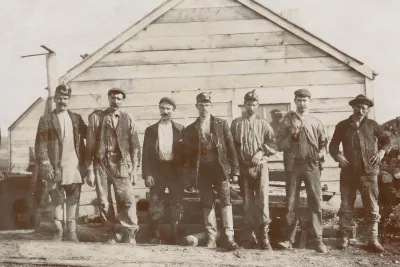 Documents from the Saskatchewan Dept. of Labour, Deputy Minister's Office – Estevan Bienfait Coal Mine, 1931
 
Documentation of Industrial Unrest in the Estevan-Bienfait Coalfields, 1928-1935
 
Related Newspaper Article

 
Estevan Mercury, 24 September 1931, "The Truth About the Strike in the Bienfait and Estevan Coal Fields," p. 8,
PAS Micro R-1.160, Reel 7 (1930-1931).